Today we went to the Zoo in Gulf Breeze. It was a beautiful, but hot day. We had a great time.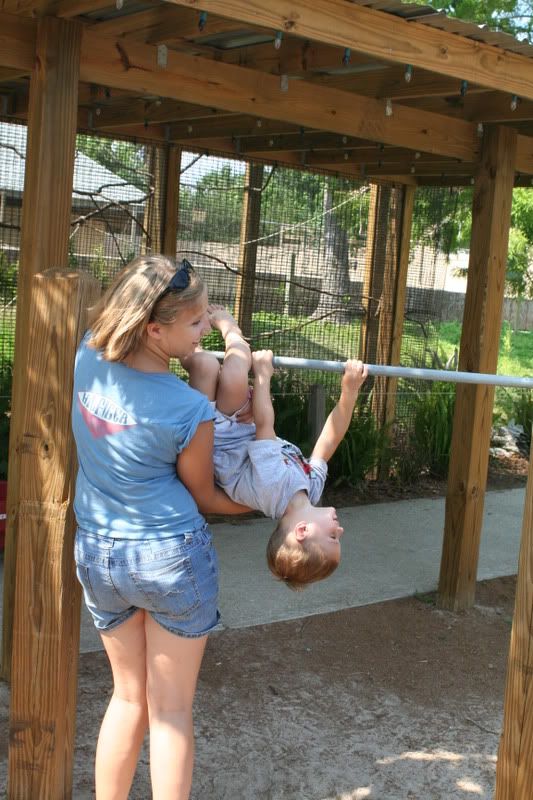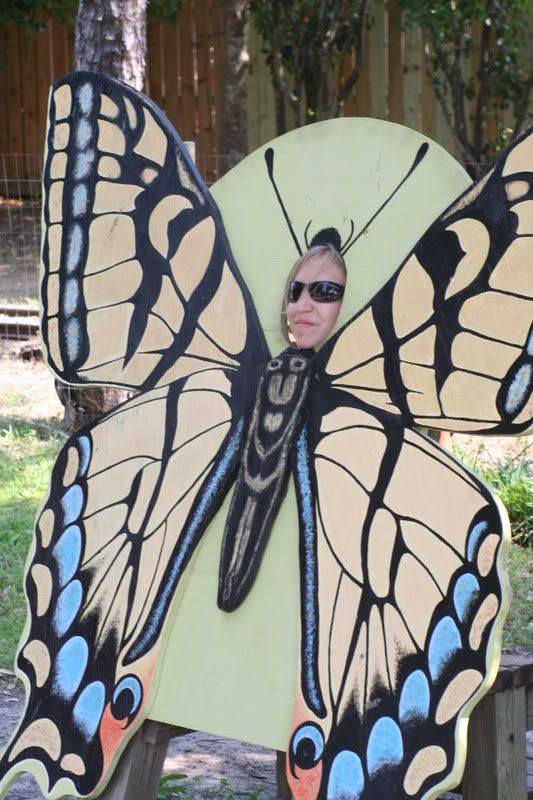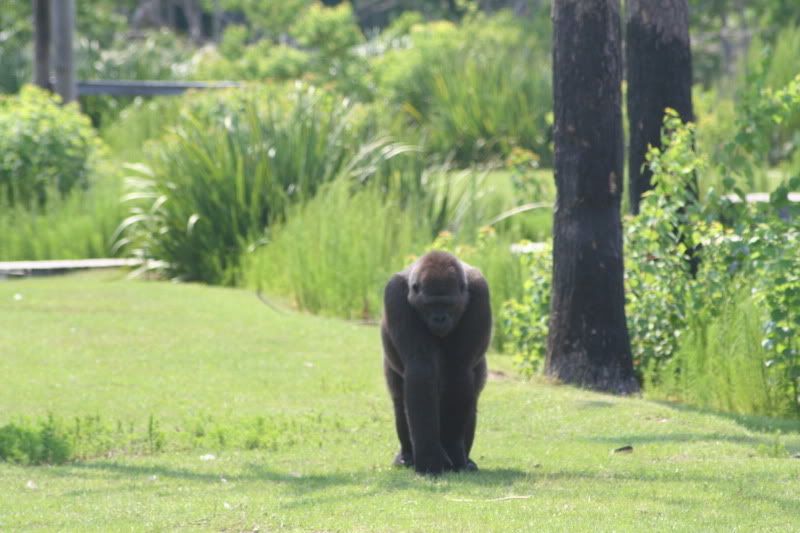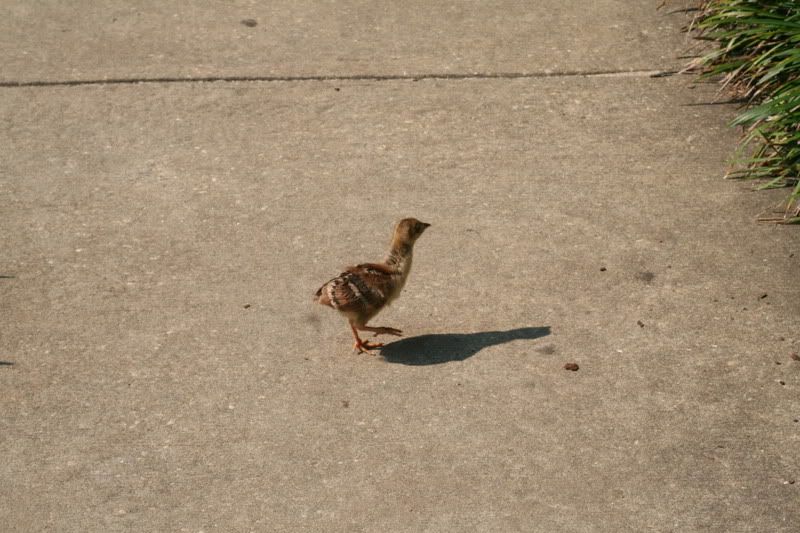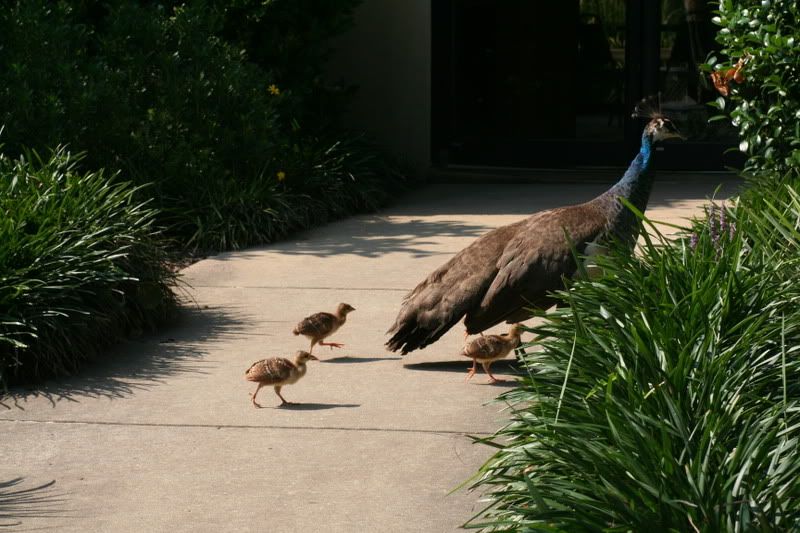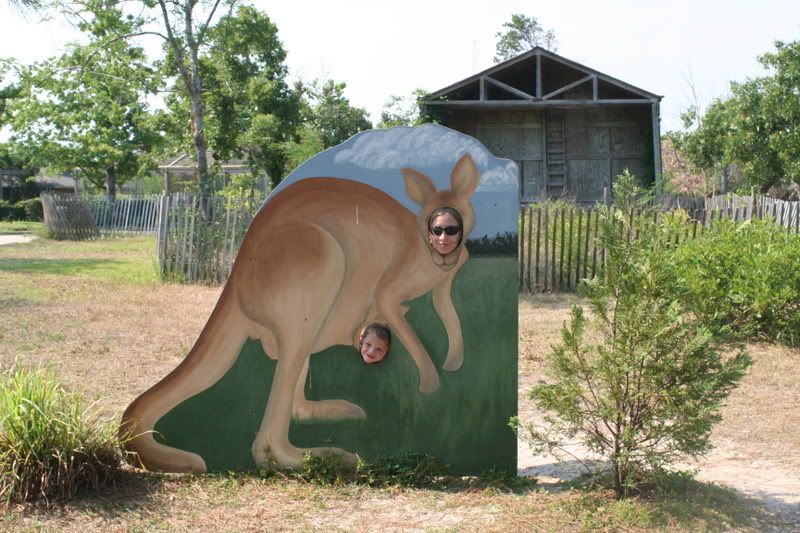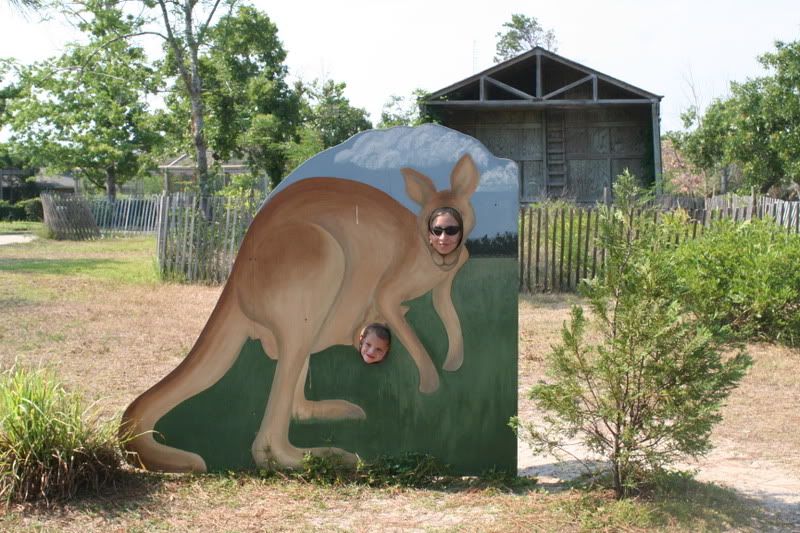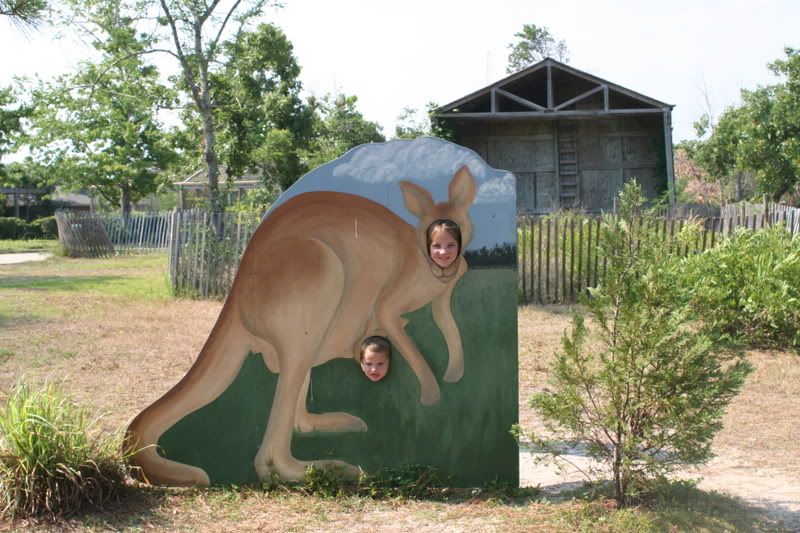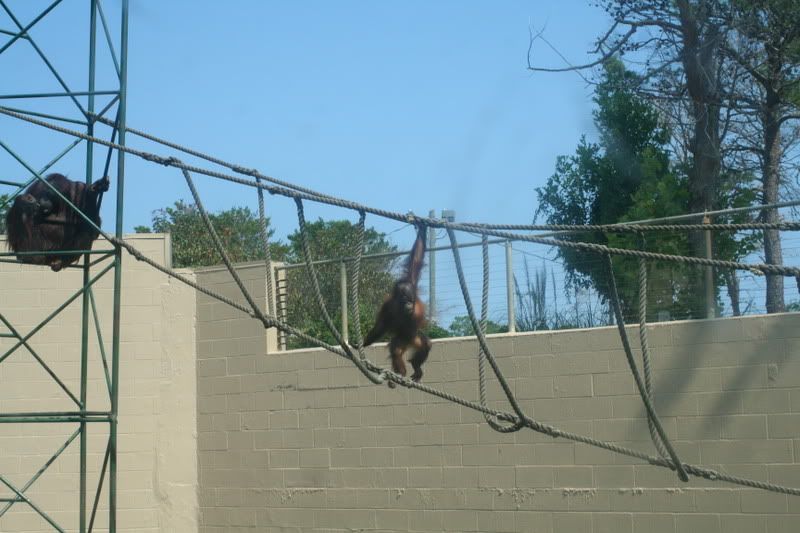 Which one is the monkey?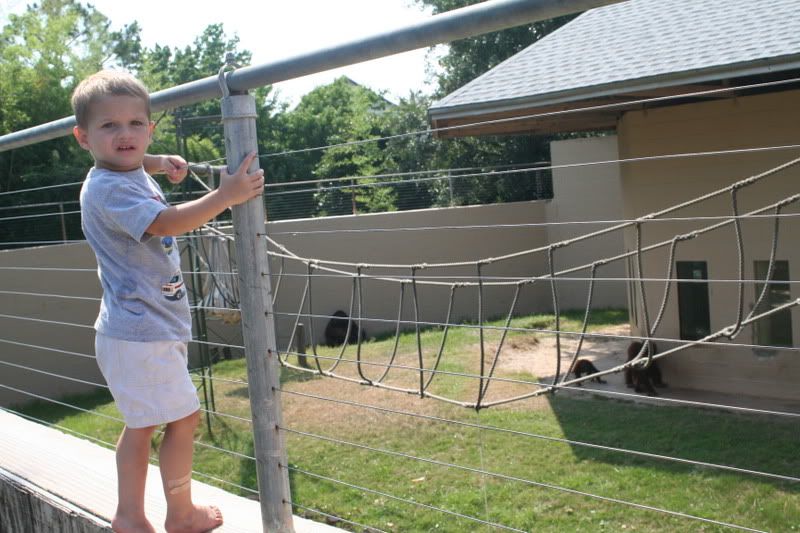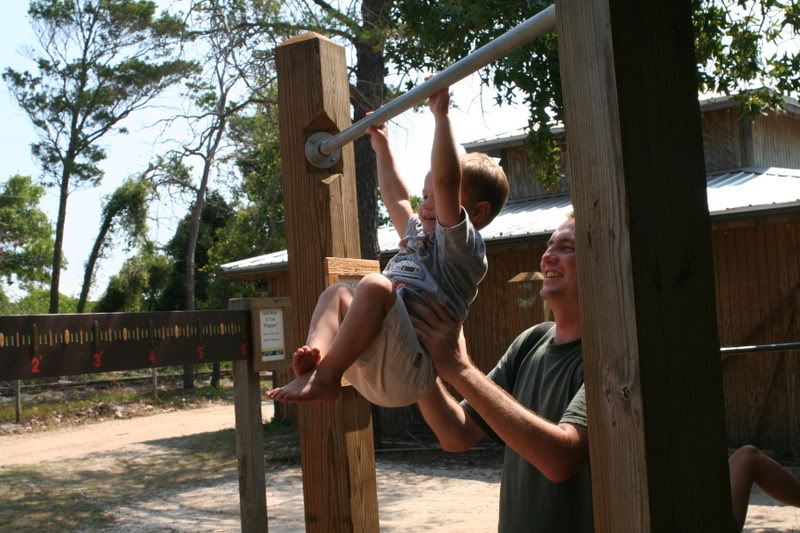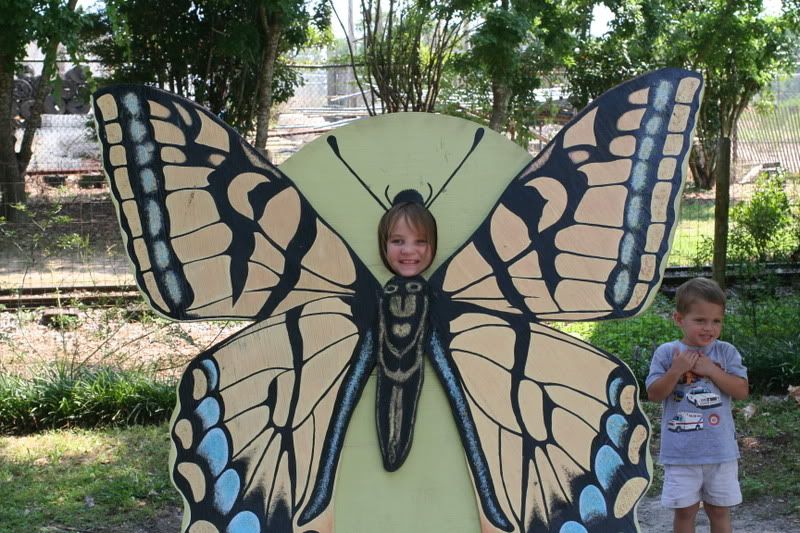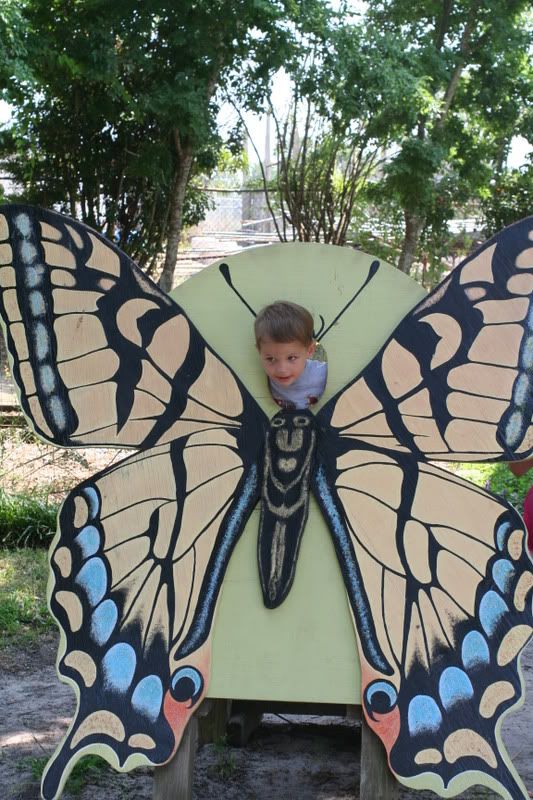 Its bannana pudding!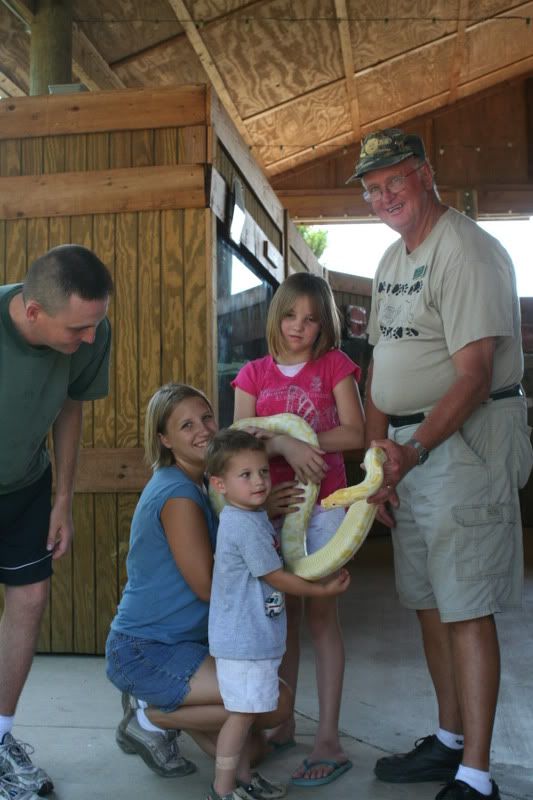 I think the giraffes got jiggy with it after we walked away, they sure got frisky while we were standing there.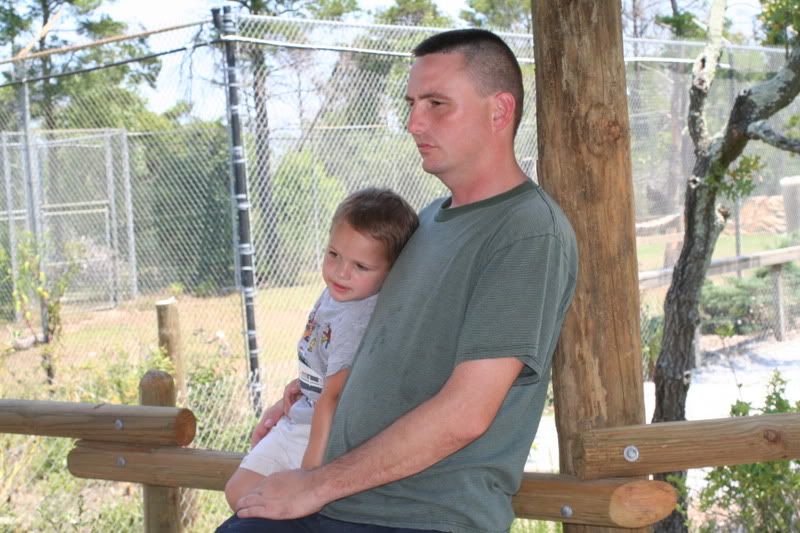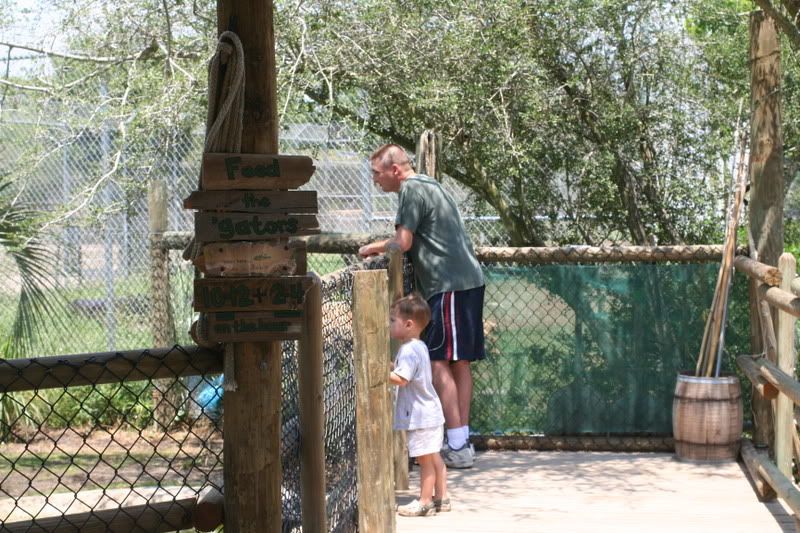 We got home tonight just in time for the storm front (all 2 inches worth of rain) to roll through.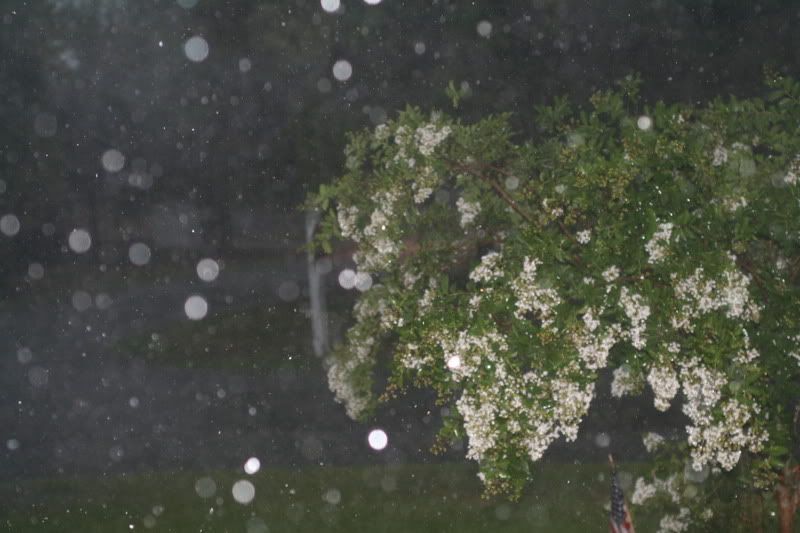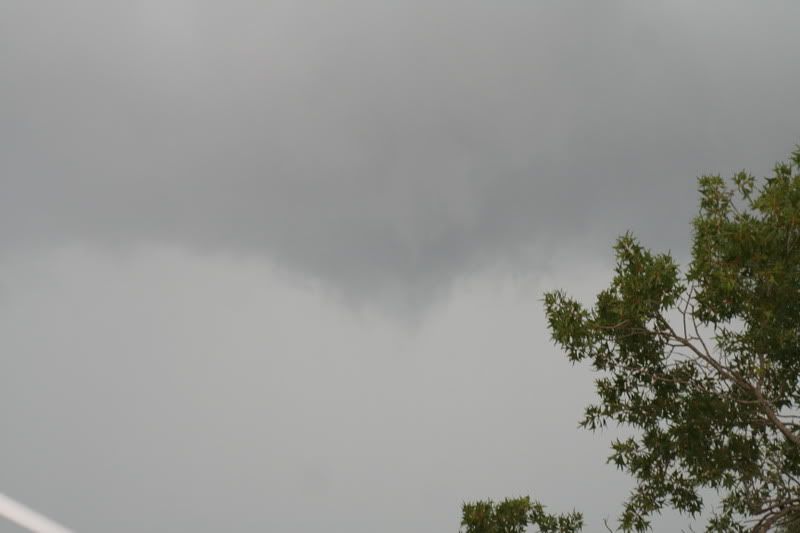 And then last but not least...
Is there something wrong with this picture.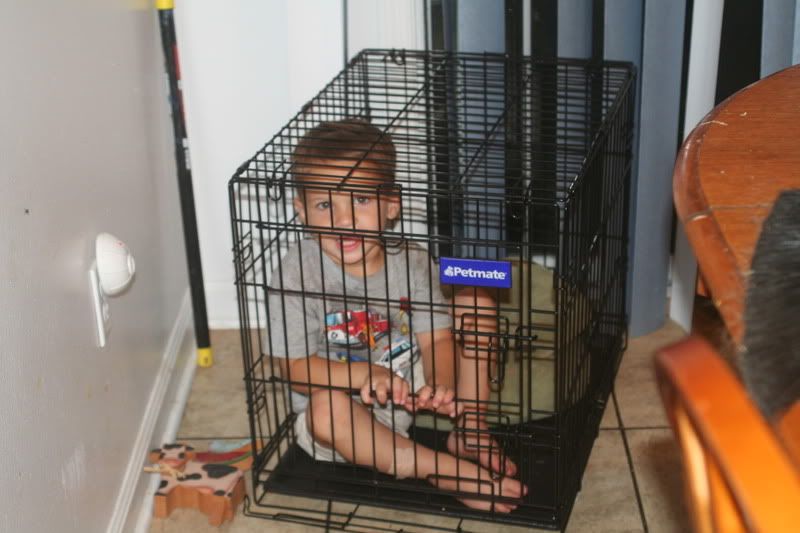 DJ was trying to get away from the puppy and when Natalie asked him what he was doing he told her "Get mommy, I say cheese." Goofball