Today is DJ's 3rd birthday. :) I am happy and sad all in one, because it is the last time that one of my babies will turn 3. When I asked DJ what he wanted to do today he said the beach, then he said the zoo. But it was too hot here today to try either of those things. ;) So we made a deal to drive down to Destin to go out to lunch. When given the choices down there for lunch he said he wanted to go have lunch with the Alligators (Fudpuckers) and then go to the BIG Fish Store (Bass Pro Shops)
Getting sang too, and his ice cream at Fudpuckers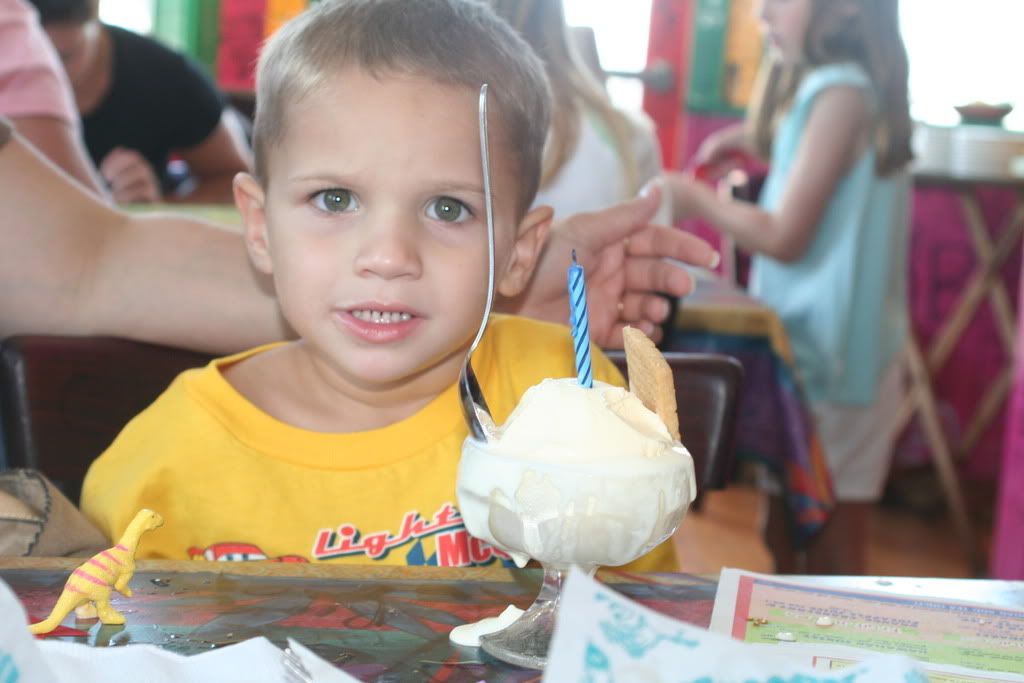 At Fudpuckers they have a girl that does Airbrush tattos. DJ wanted Uncle Matt arms: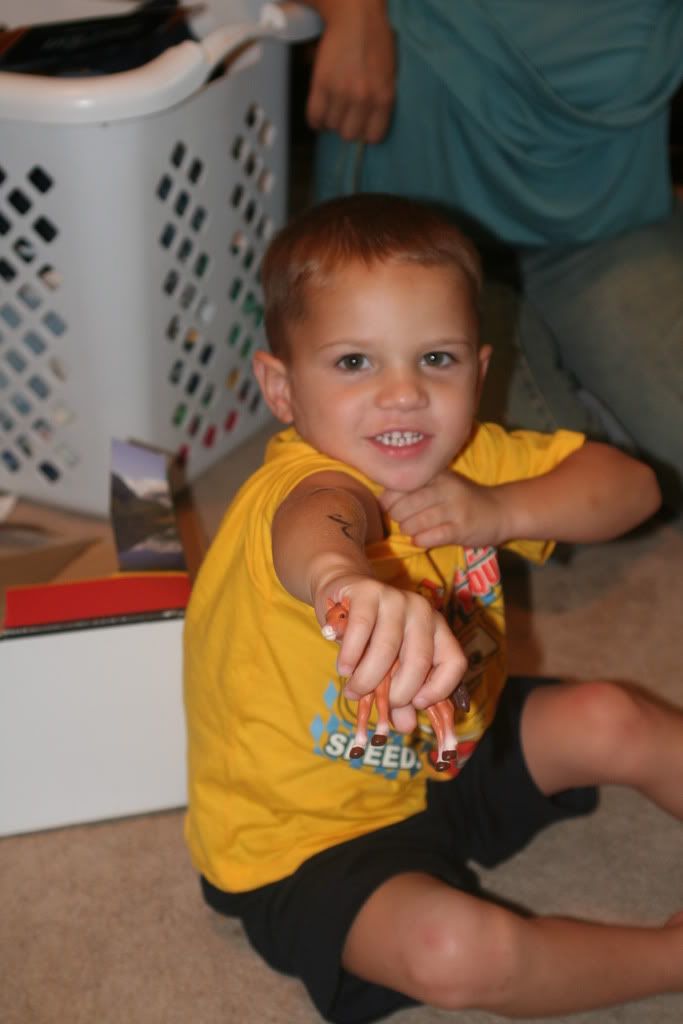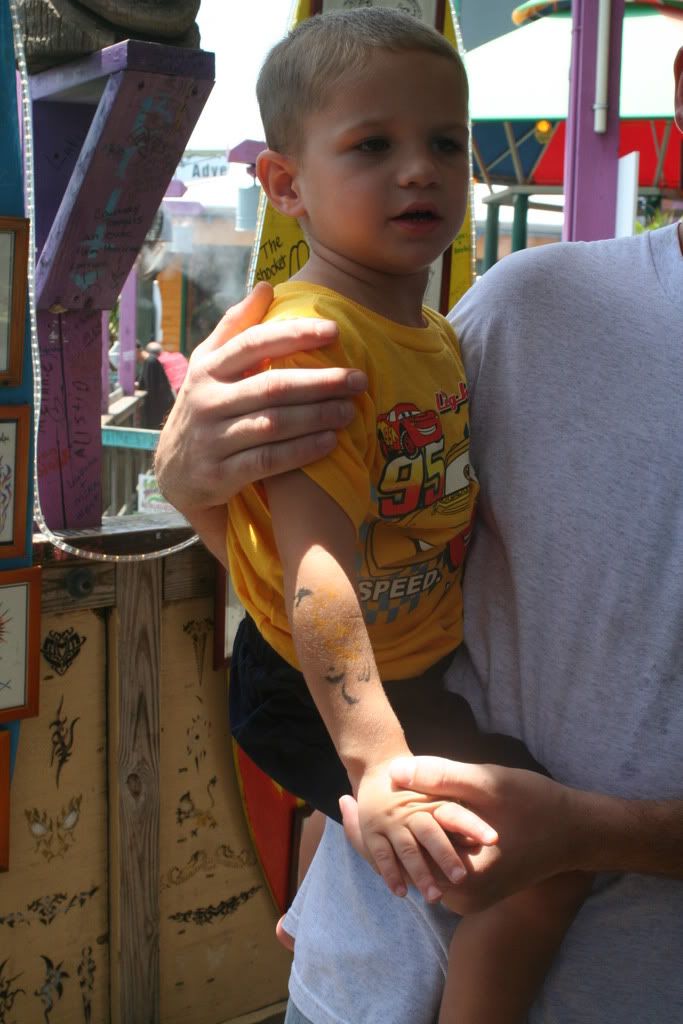 And the girls had to get one too: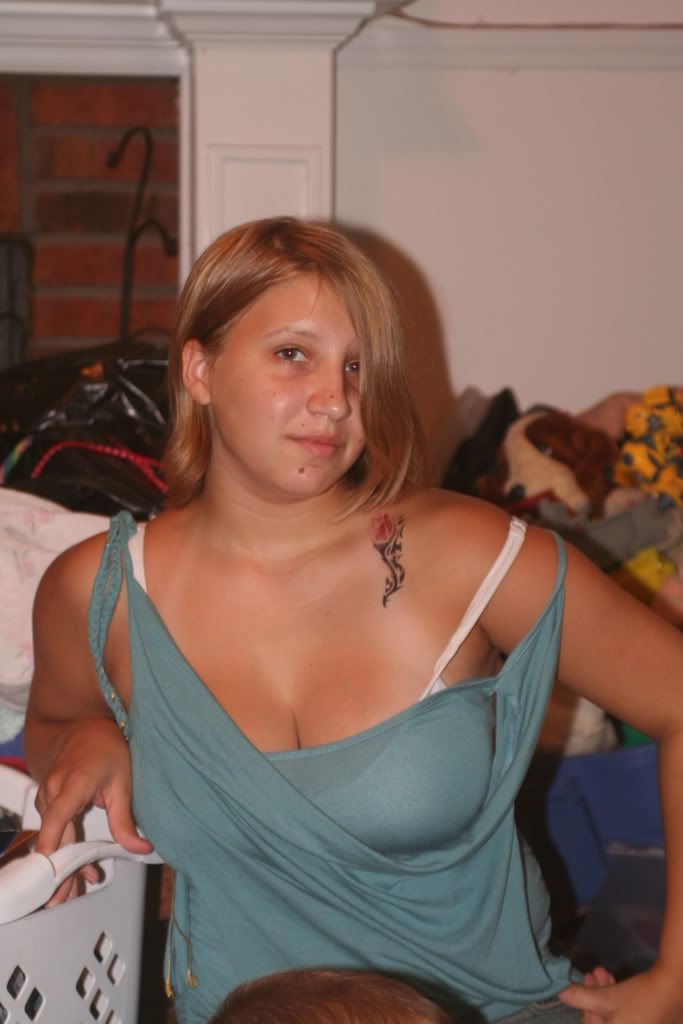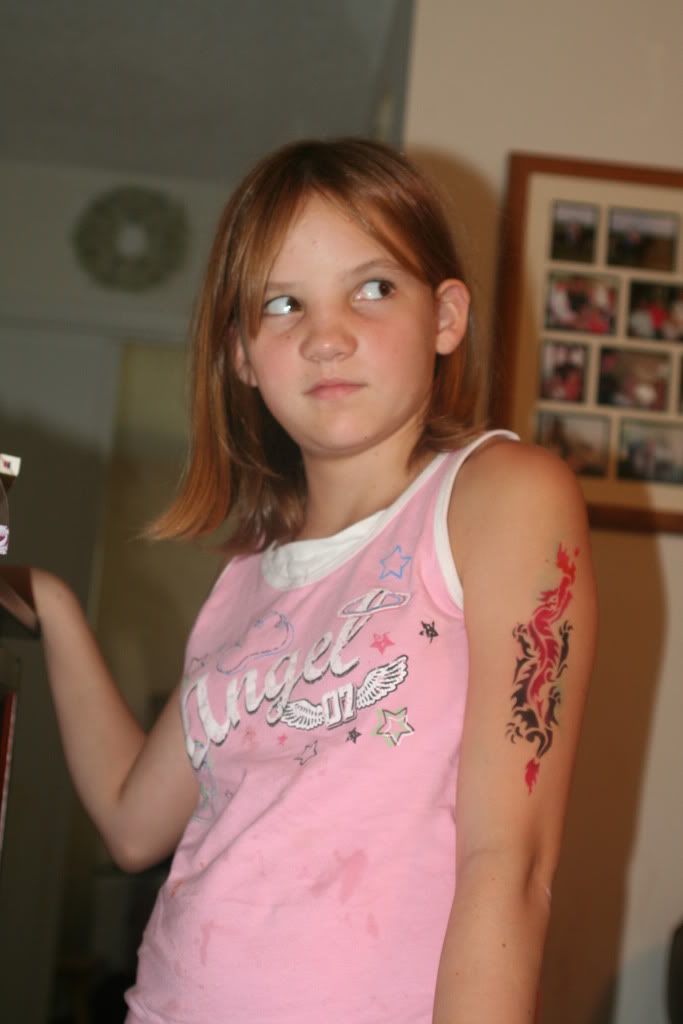 Looking at the fish at Bass Pro Shops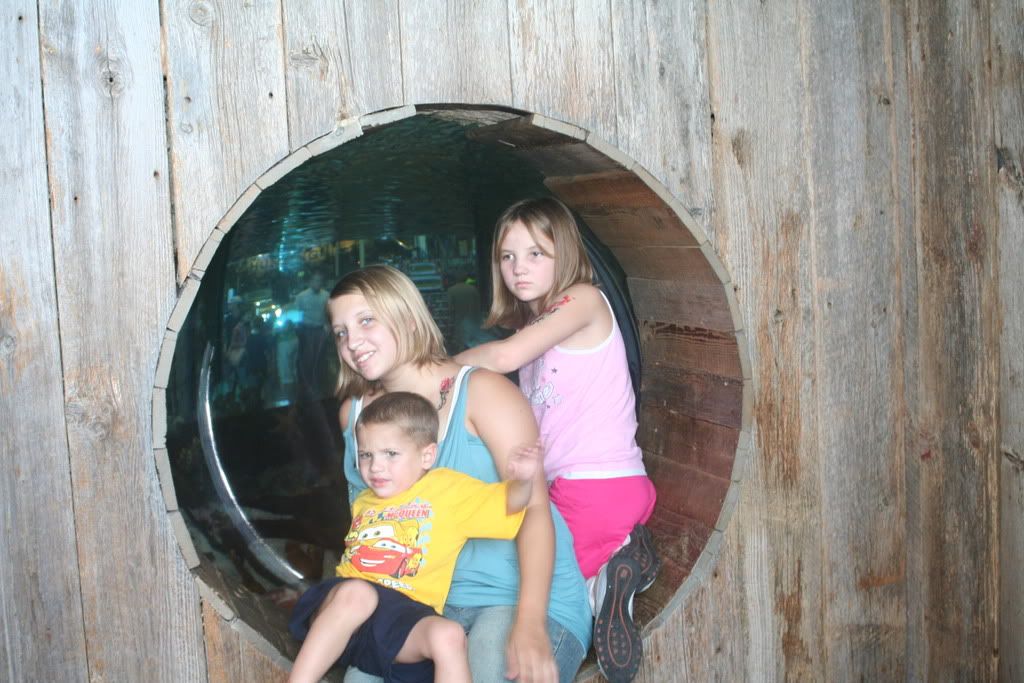 Then we came home and Jerry and I snuck out and got the big present that DJ has asked and asked for, for about 6 months or so.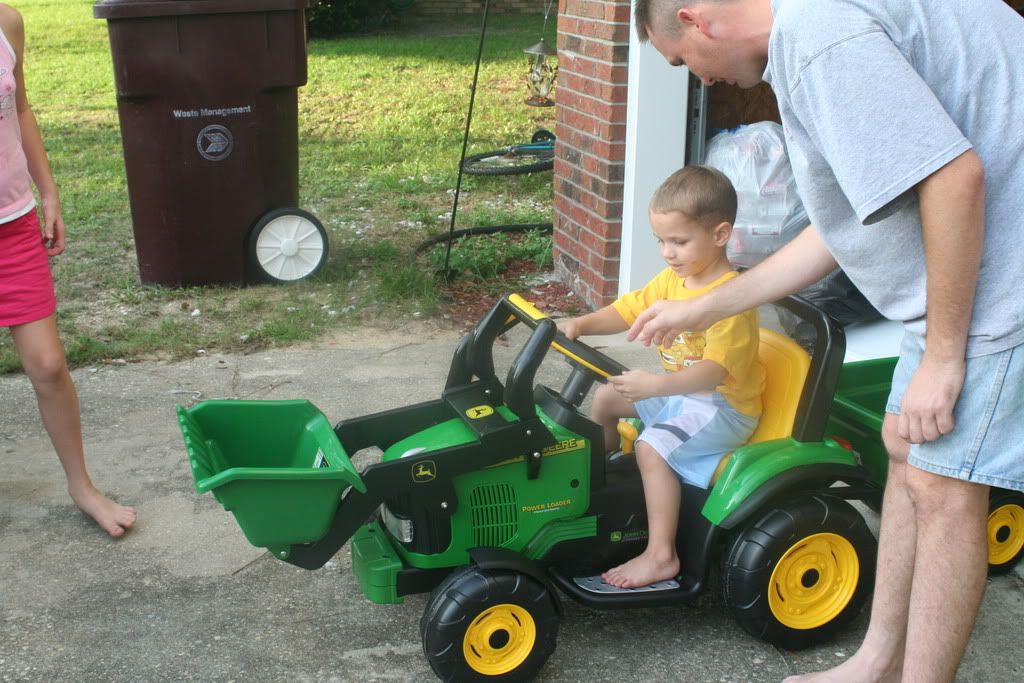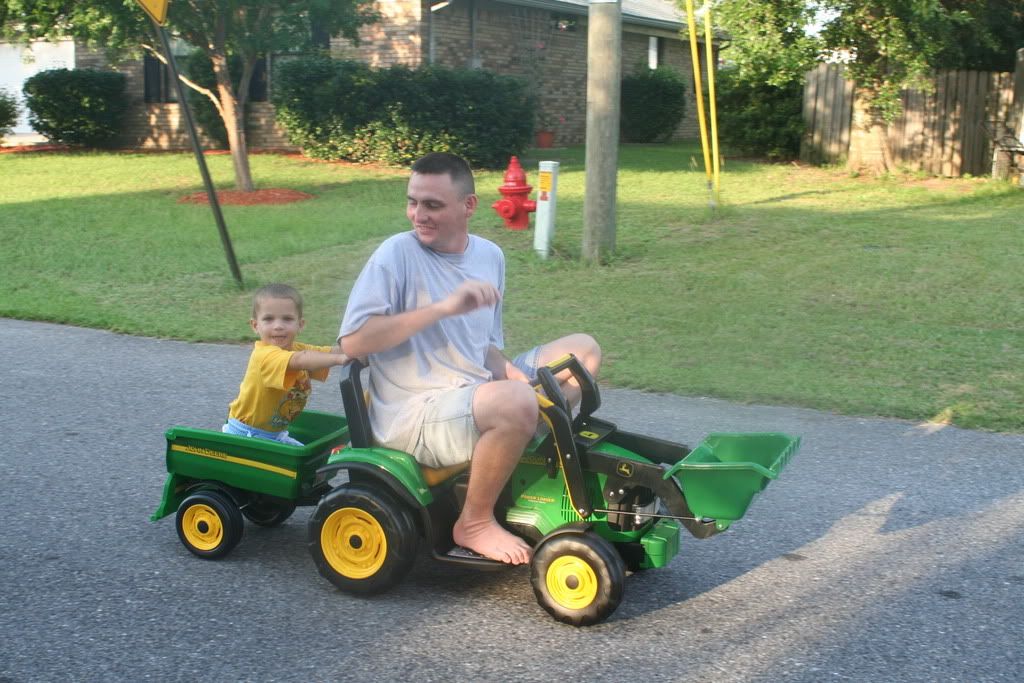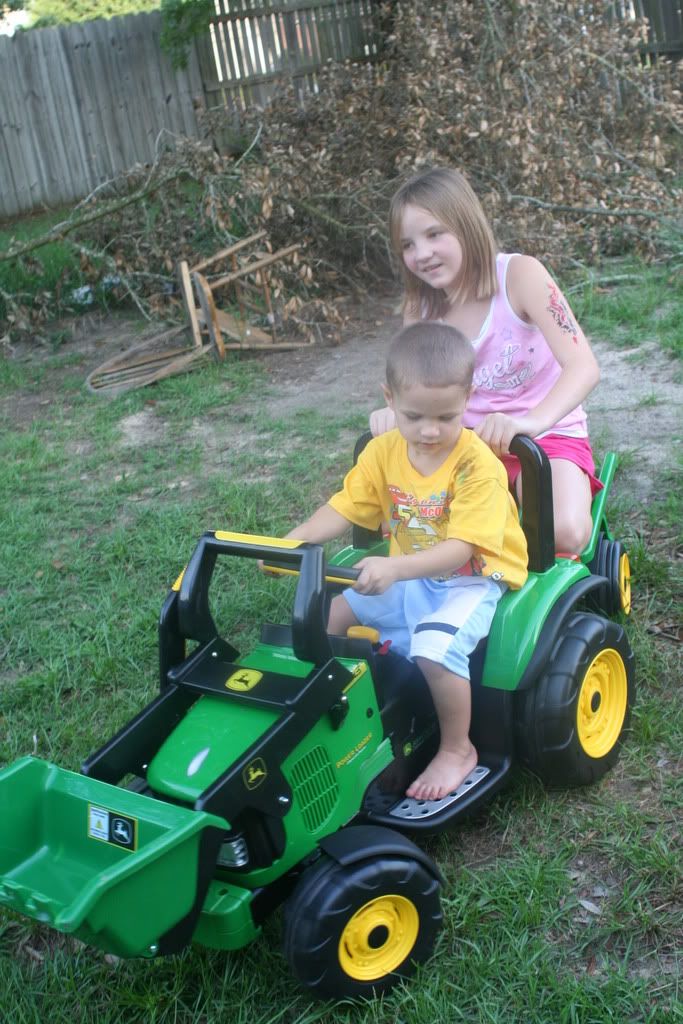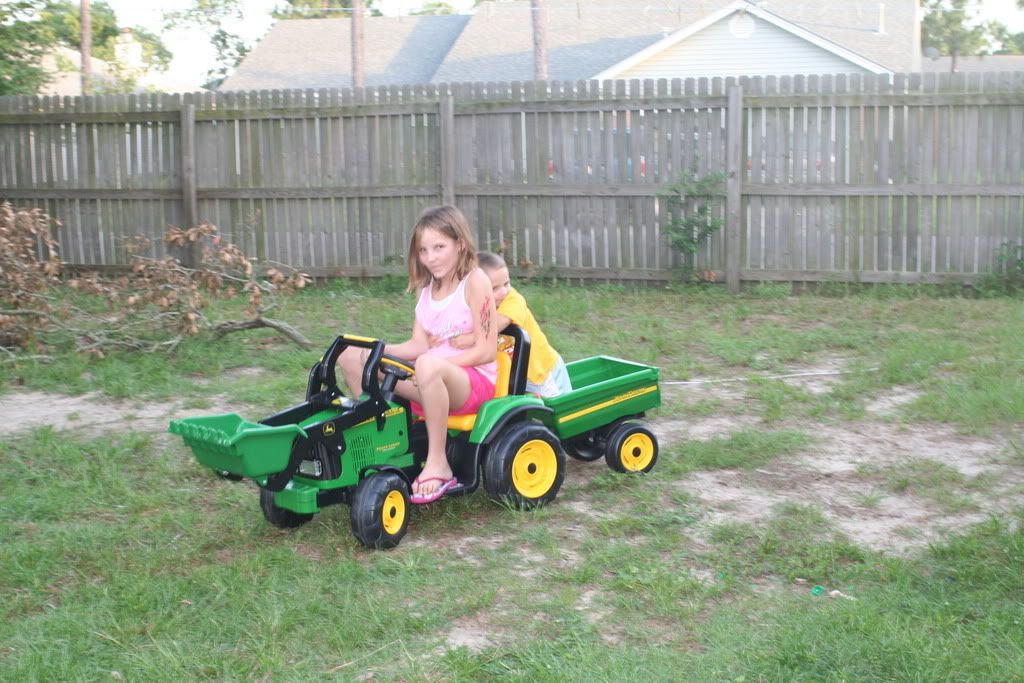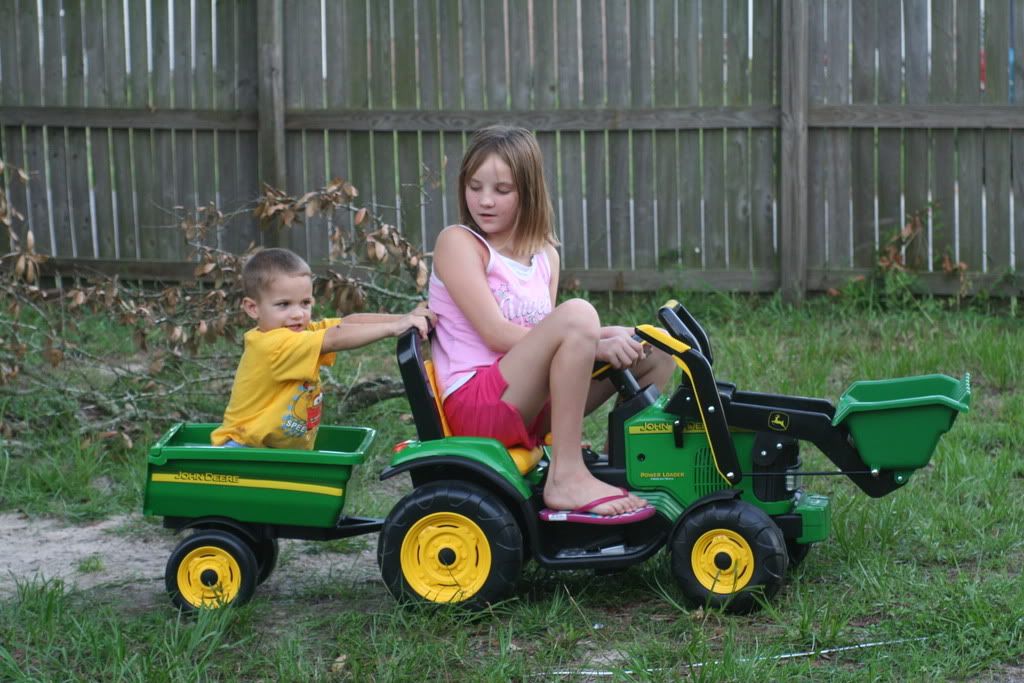 Then I came in and finished his cake for tomorrow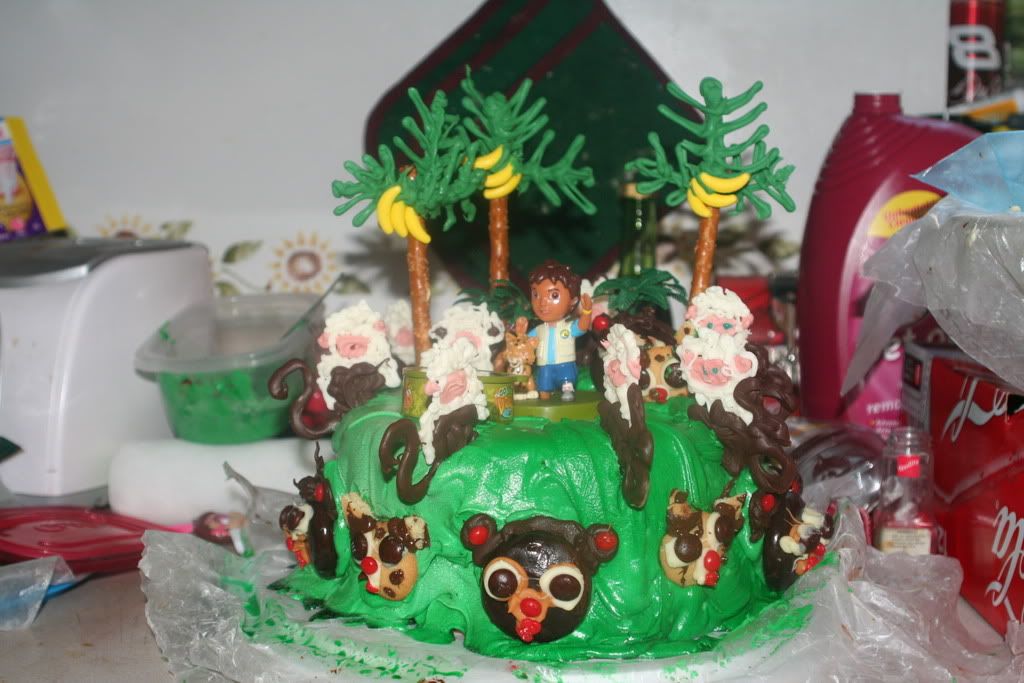 After dinner we had our "family" cake.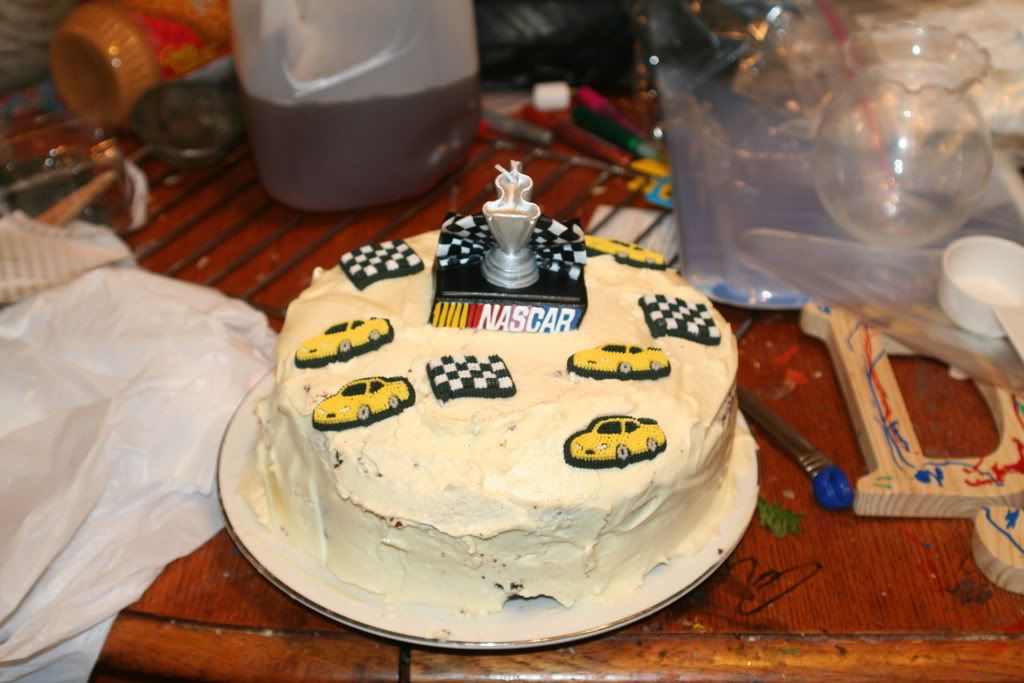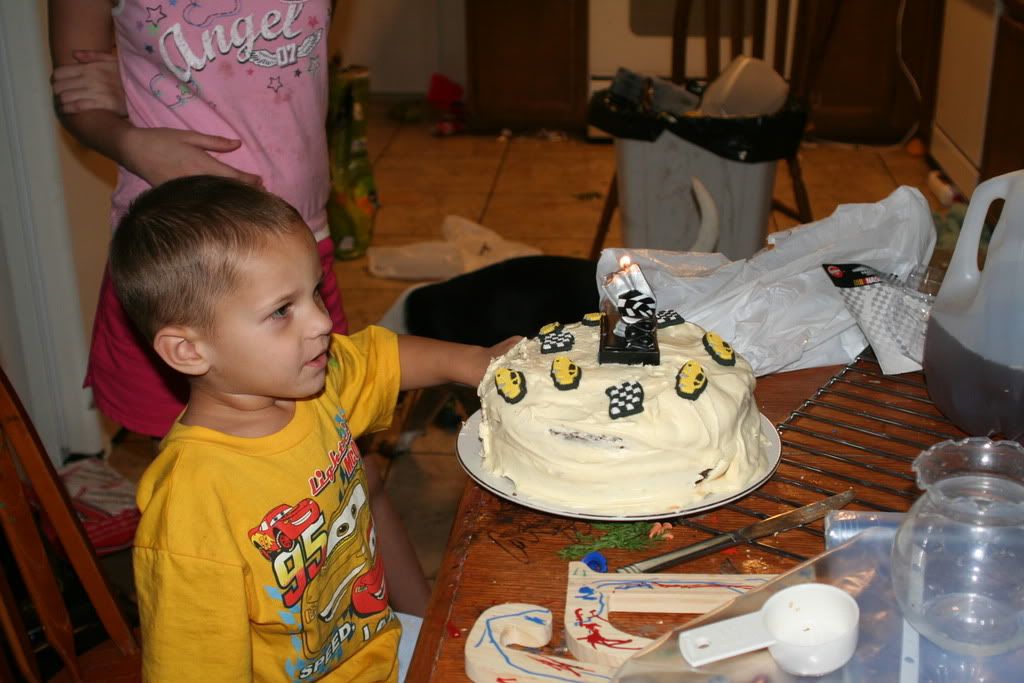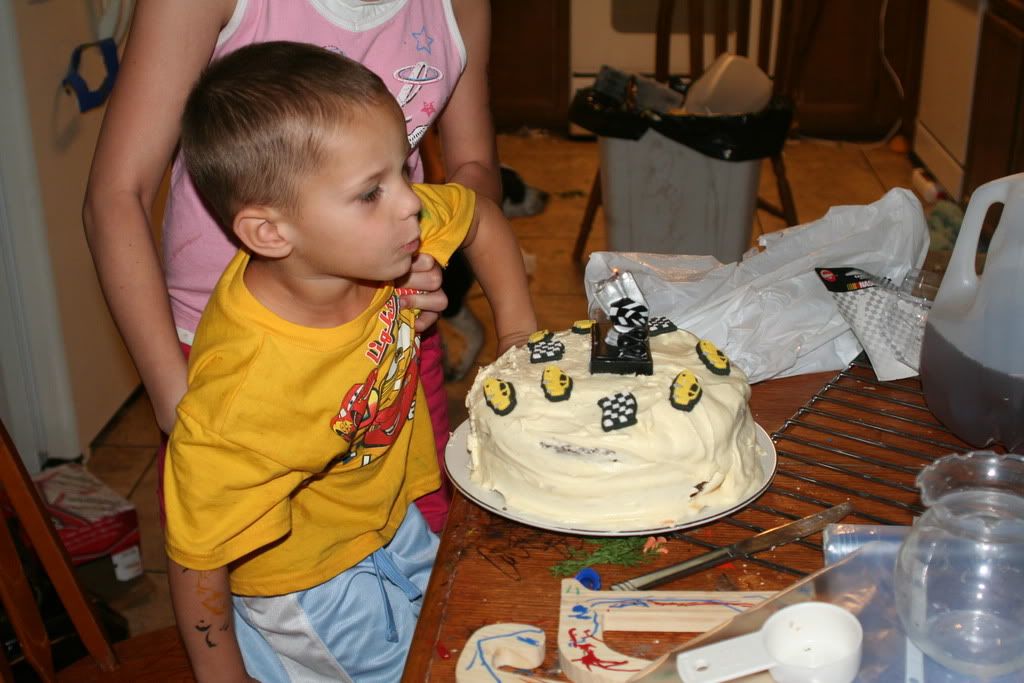 And last but not least we went on a walk through the neighborhood, walking about 2 miles. :)