Yesterday was DJ's second T-ball game. He was not very impressed. We are watching the Braves/Cardinals game right now in hopes to inspire him.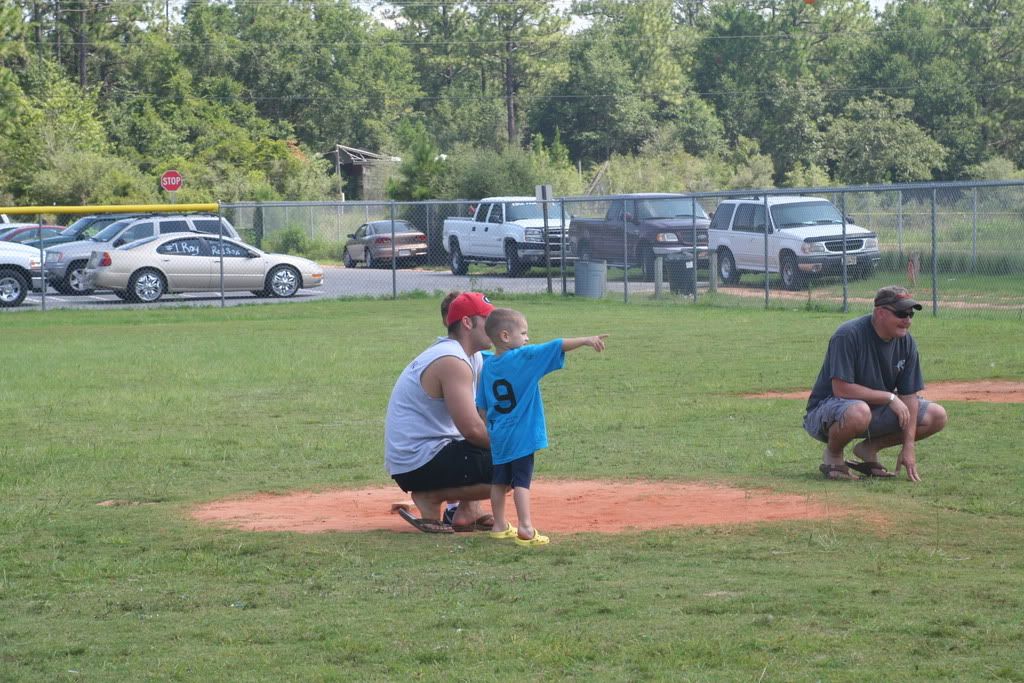 Then today I felt the need to get a new outfit for my interview tomorrow (please keep your fingers crossed for me!) so I called Jerry to see if he wanted to meet in Foley AL at the outlet mall there because it is about half way between here and Biloxi. We actually met in Loxley at the produce market and drove the rest of the way to Foley together. While in Foley we went to Lambert's Cafe
and had lunch. DJ and the girls got a kick out of the throwed rolls.