Yesterday we decided to jump in the car and drive north, to see what we could see. We ended up driving through Opp, Coffee county, Enterprise and Dothan before heading home. We tried to stop in Chipley to see Mr. P from the Heath, but he wasn't home from Tyndall yet.
In Coffee County we stopped at the Veterans Memorial and looked to see what all was there. It is located at the National Security Corporate Headquarters.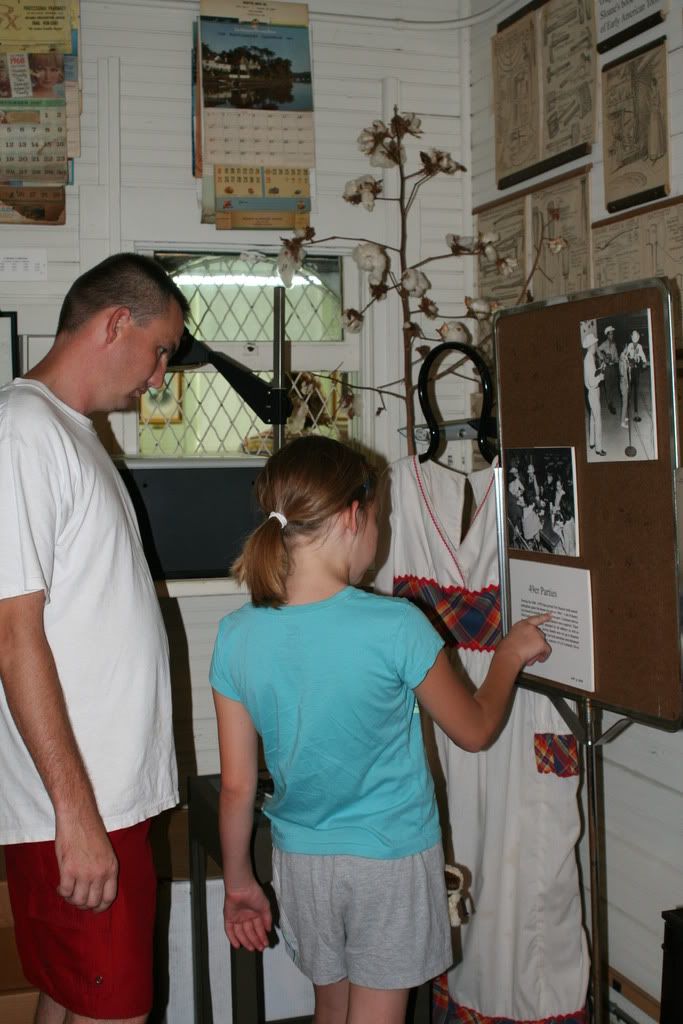 Jerry and DJ on the old tractor in Enterprise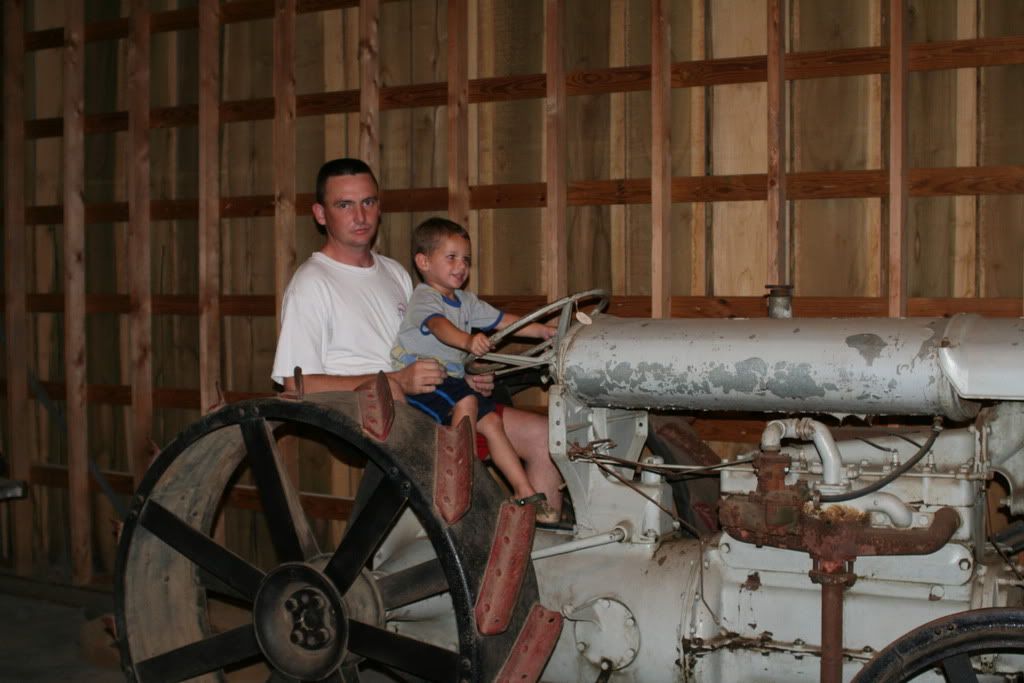 The kids on the old fire truck in Enterprise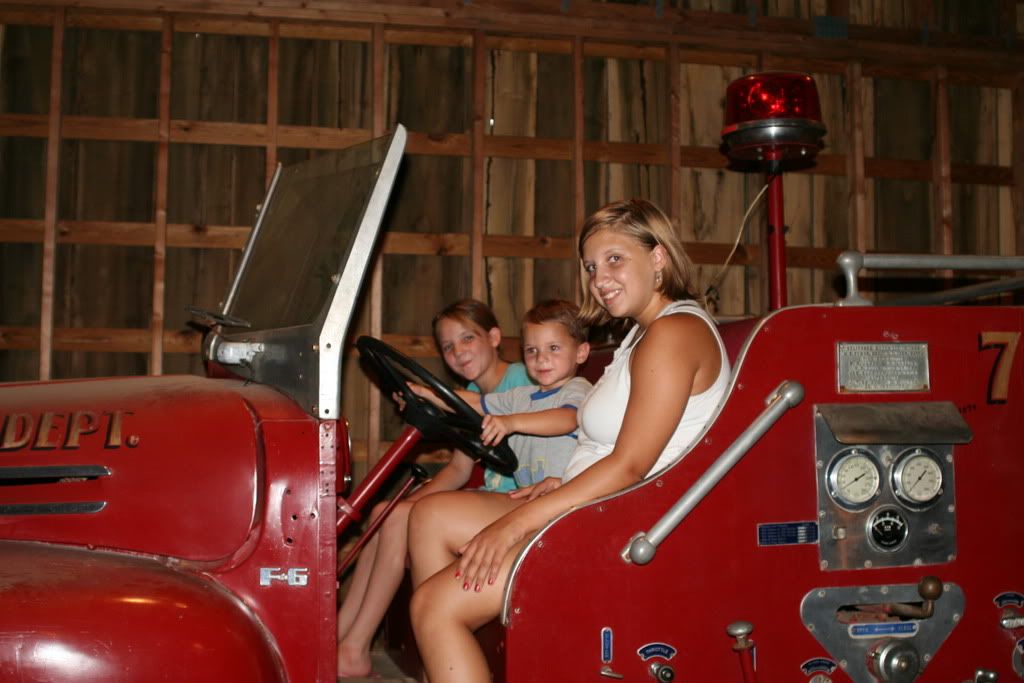 Today was supposed to be DJ's first t-ball game. However the other team didn't show up, and well it was just confusing from the get go. DJ was all about playing when we first got there, so Hunter's dad and I took the two of them out to warm up while the coach figured out what was going on. But then DJ decided he was hungry and hot and thristy. The coach decided to have a practice since we didn't have a game, but by then DJ was done. So we got in the car and came home.
DJ today at T-ball before he decided he was hungry and hot and tired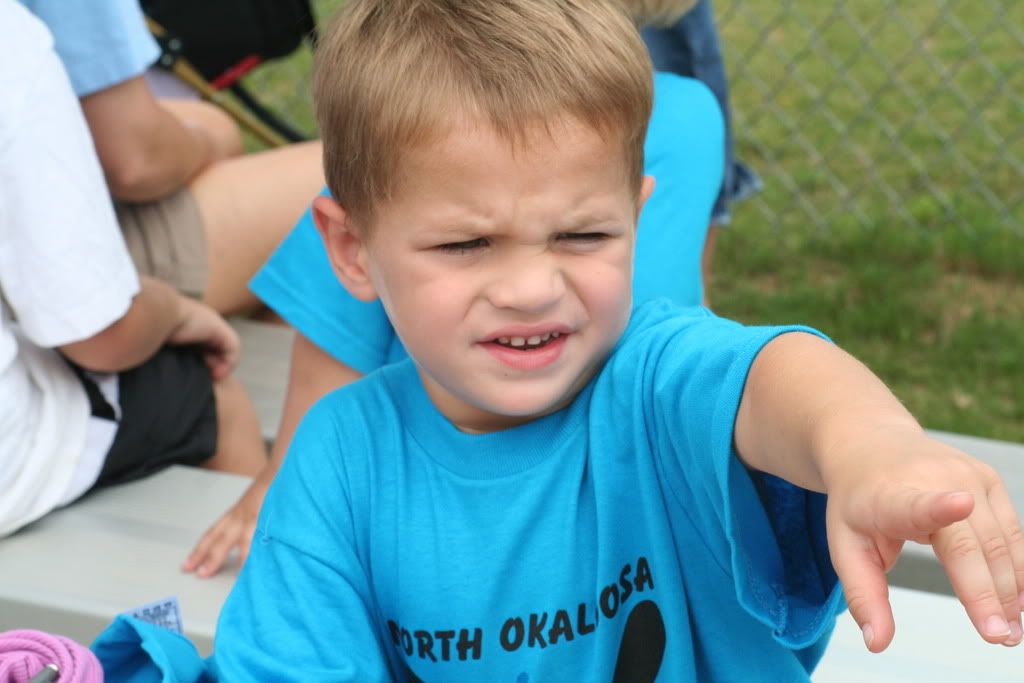 And after he decided that he was done: