Today the kids and I went down to the Destin Commons for thier free kids movie day at the Rave. We saw Open Season and had popcorn and fun. Then we went and had some lunch at Johnny Rockets, and let DJ play at the playground. It was a lot of fun for the kids.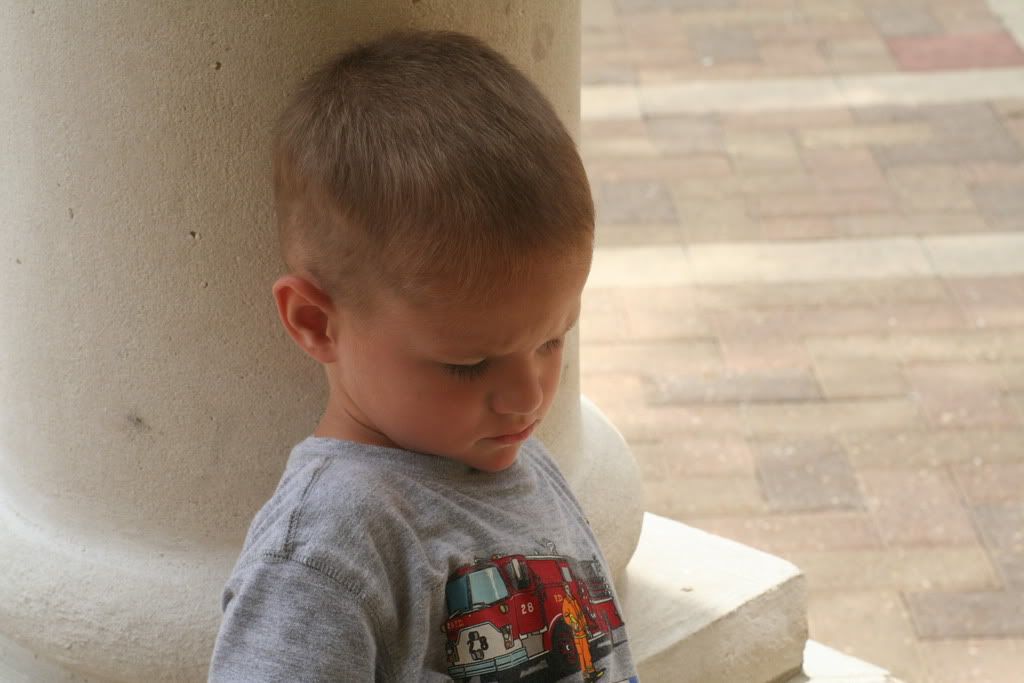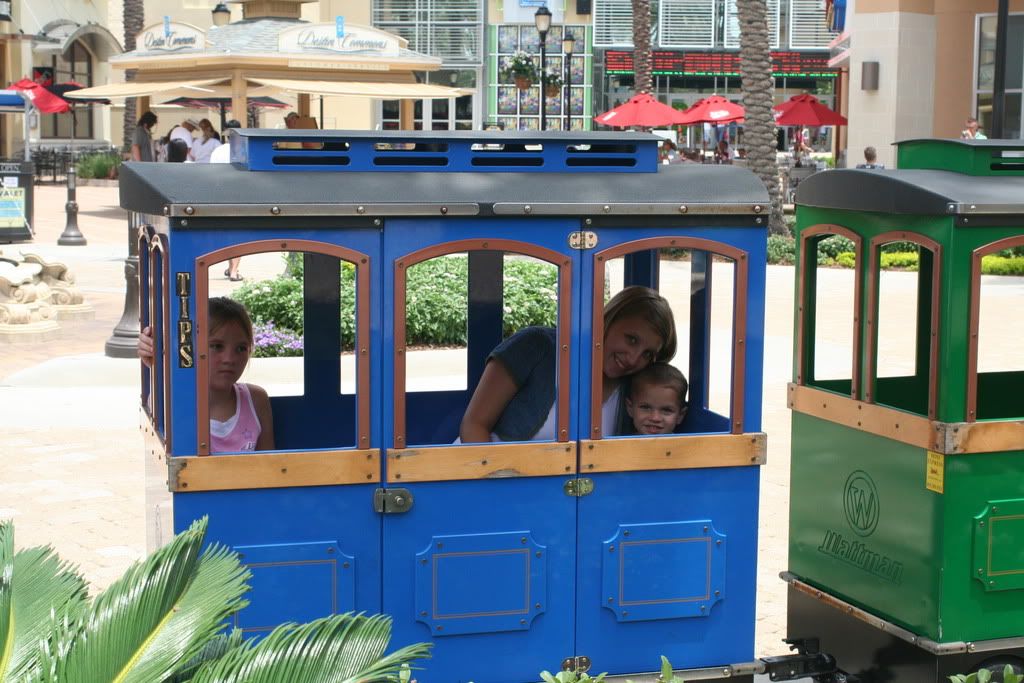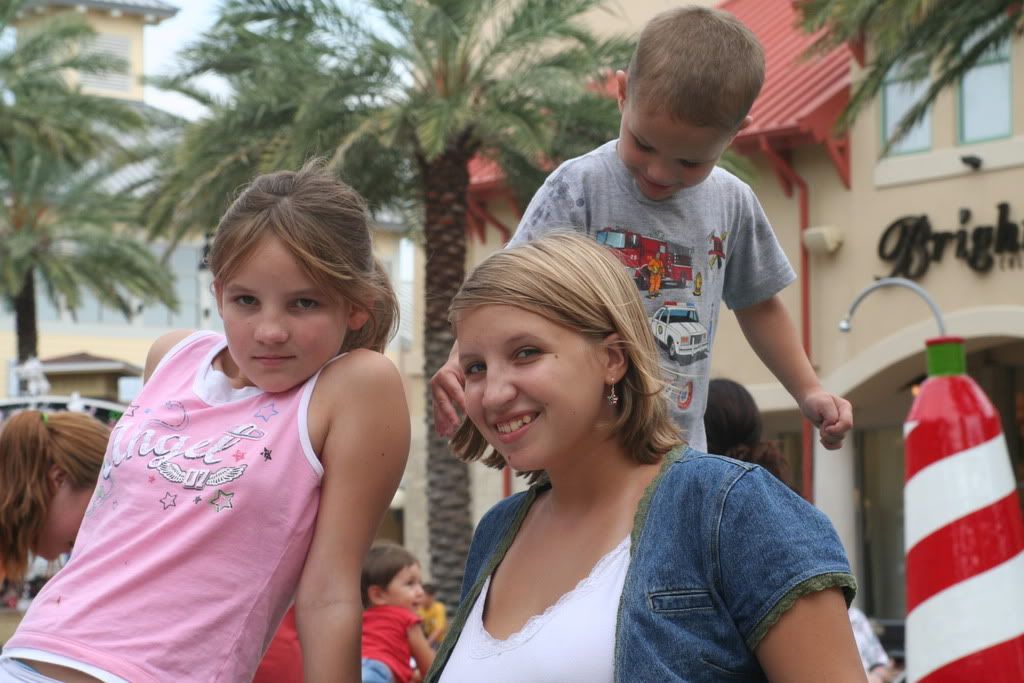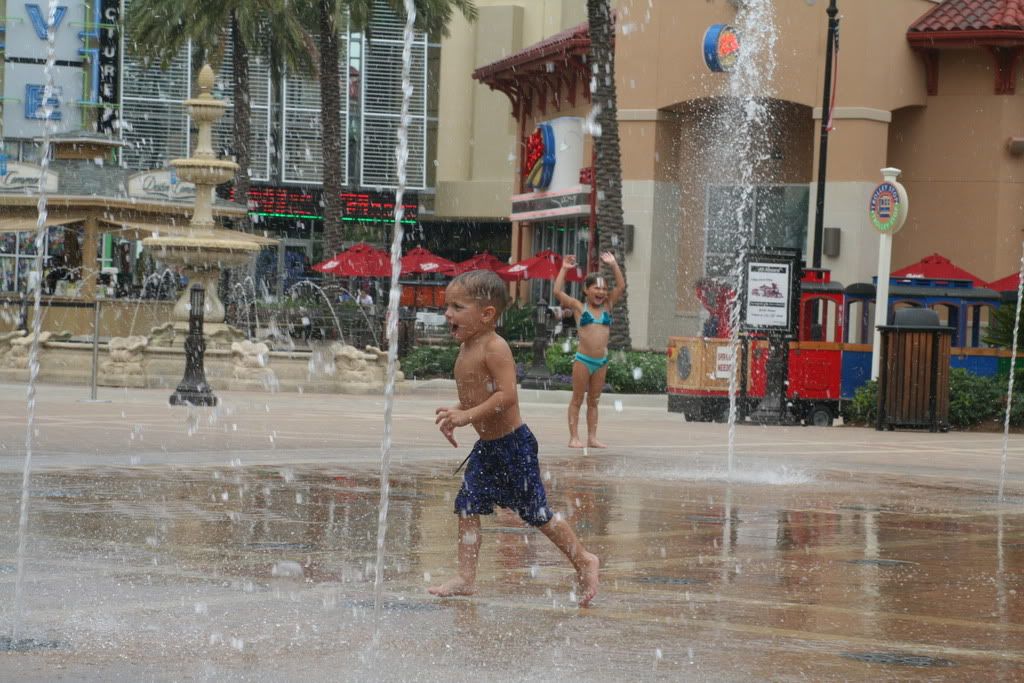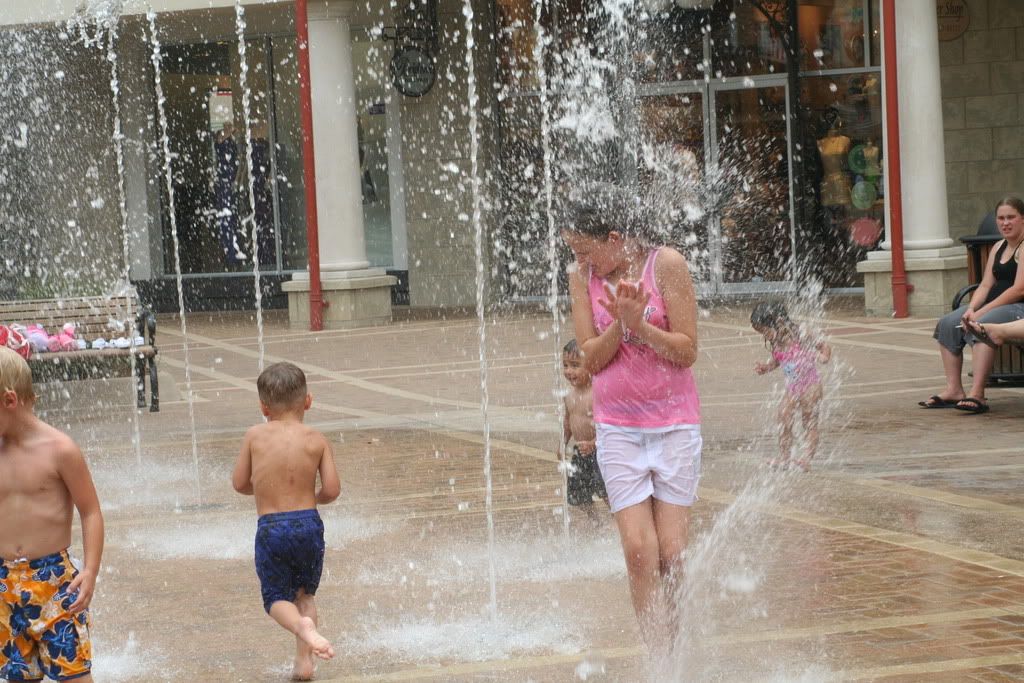 My friend Kate gave me the cute idea to have DJ make his own ABC book, cuting out pictures and words and then gluing them into a book. I took it one step further and ordered pictures from the past several months that fit the different letters. DJ got bored after the letter B, but I finished glueing on the pictures and the foamy letters so that we don't loose them before we have the chance to sit down with the scissors and glue again. I am pretty proud of how they came out so far, and DJ gets a kick already out of looking at the pictures and saying the letter and who the picture is of.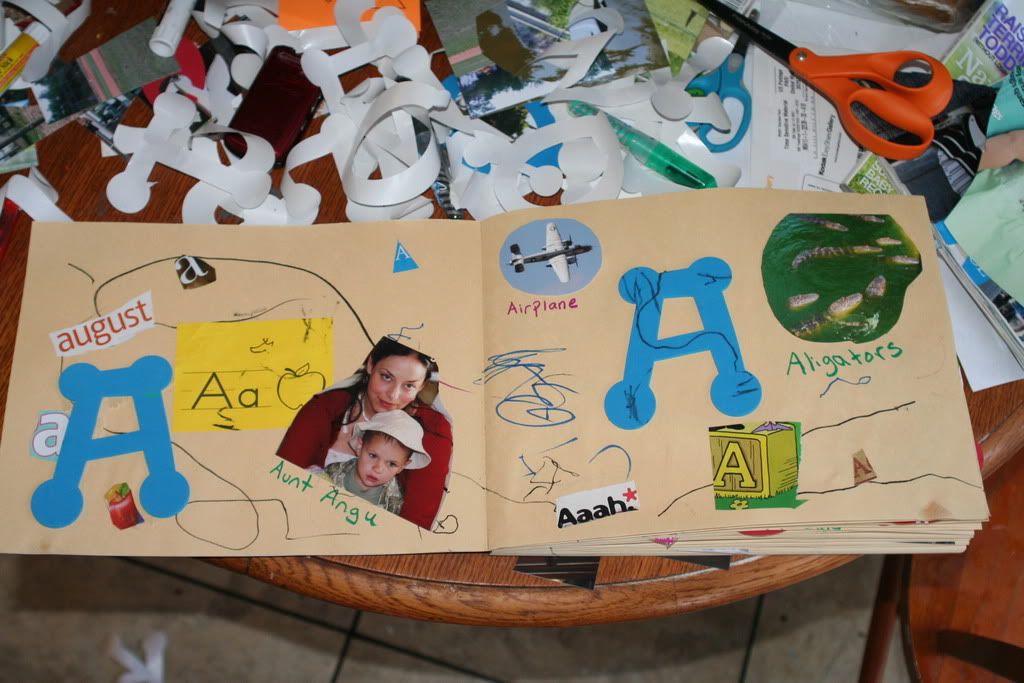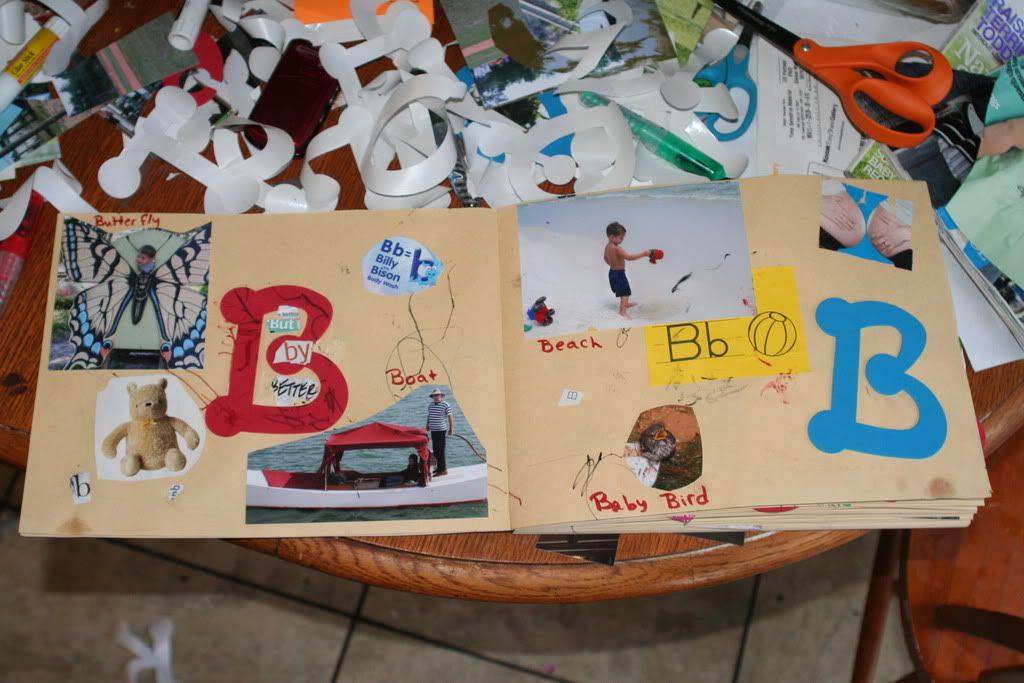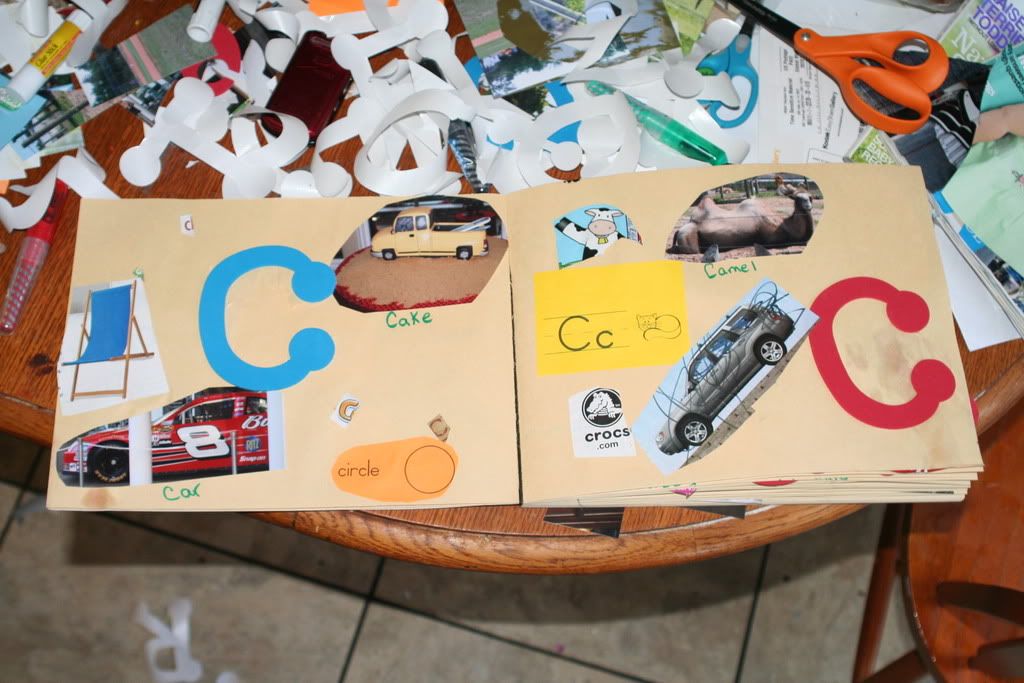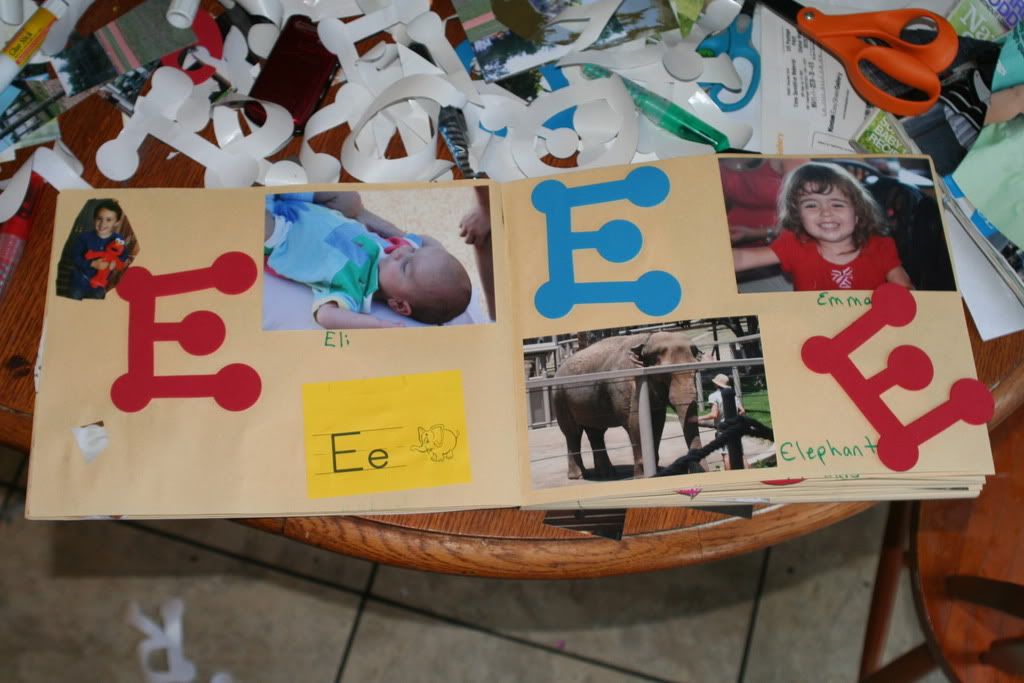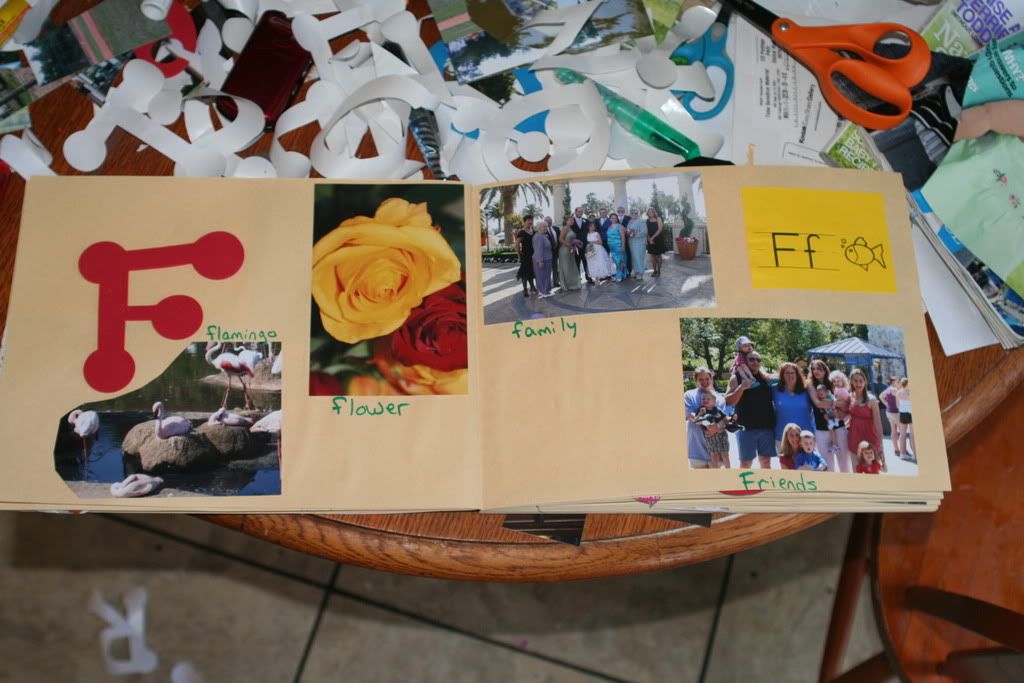 I will share the rest of the pages when photobucket stops being stupid. It has taken 3 hours just to upload these pictures.
ETA:
ETA: