After leaving Tybee last week, the kids and I stopped at Ft. Pulaski and walked out to see Cockspur Lighthouse.
THe lighthouse from the bridge on Hwy 80 between the entrance to Ft. Pulaski and Tybee Island.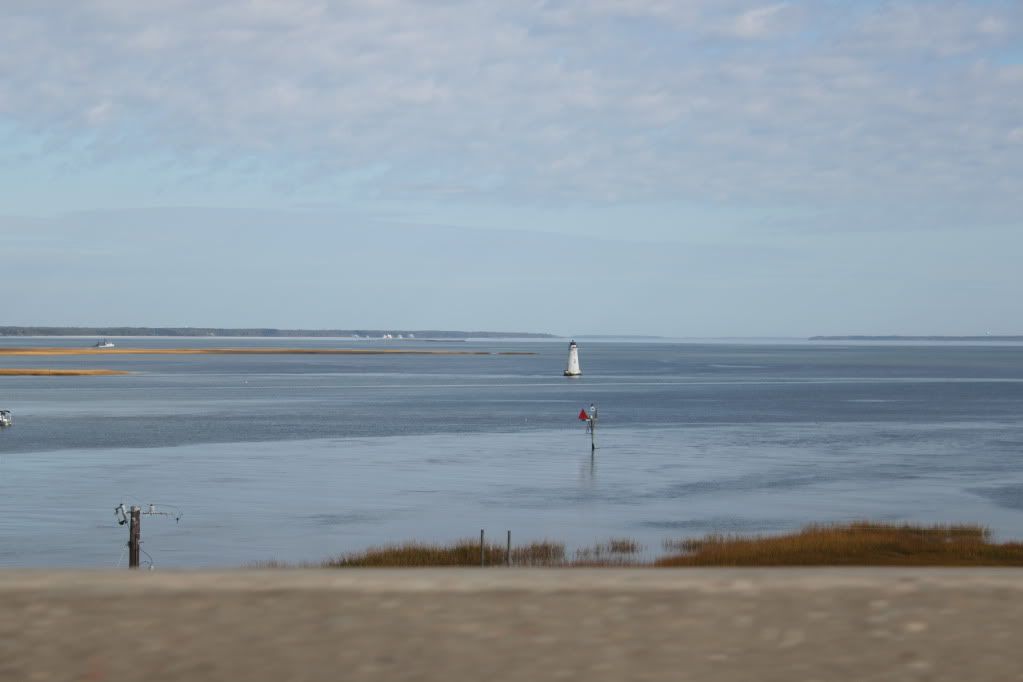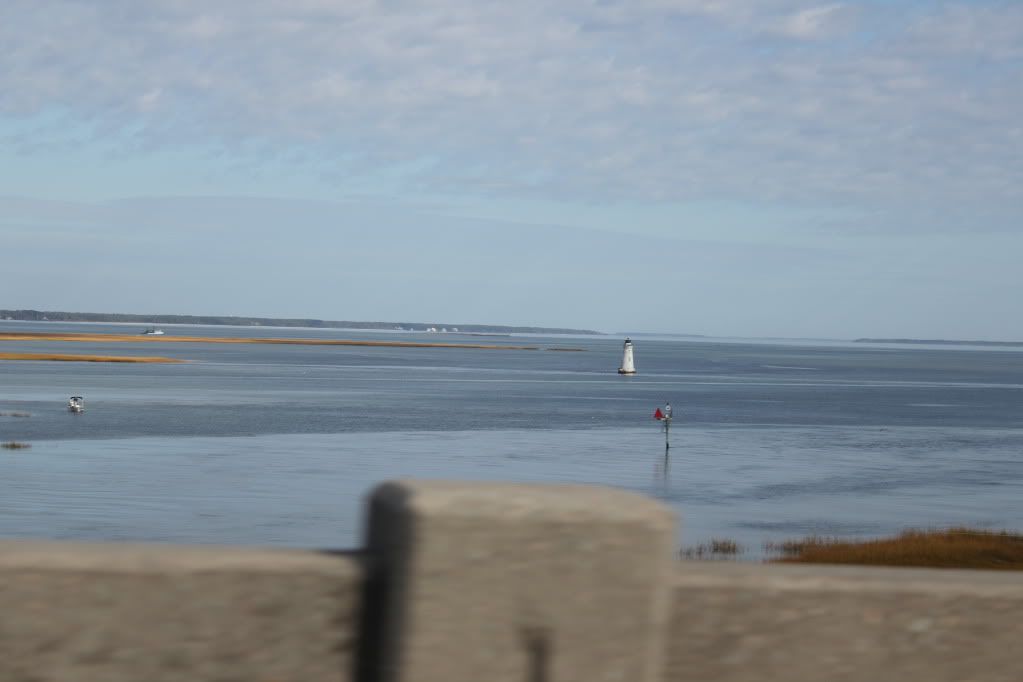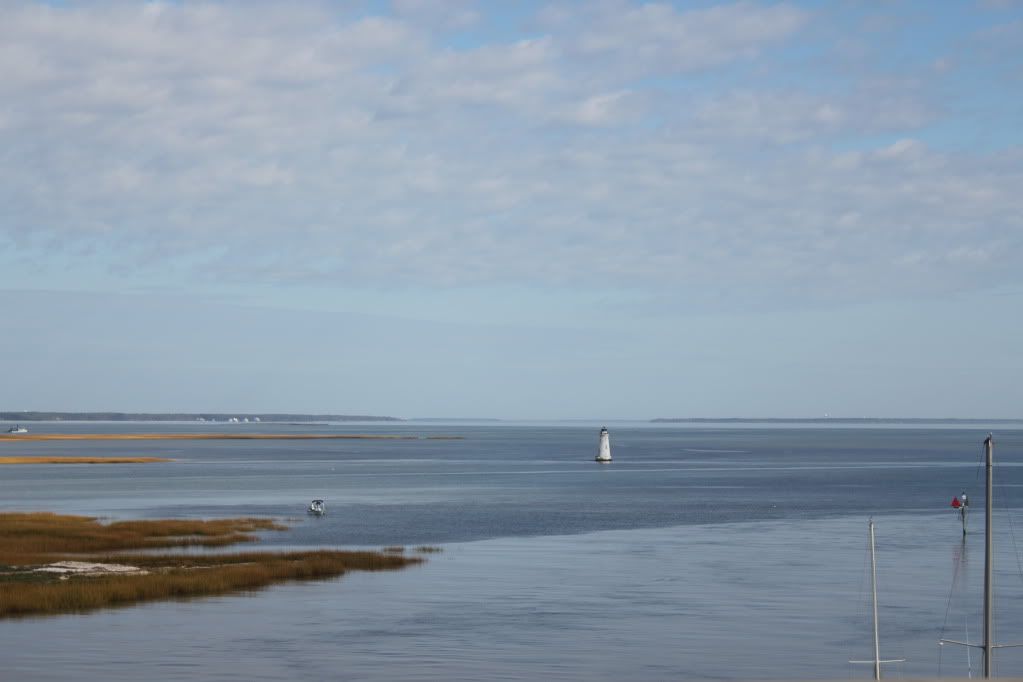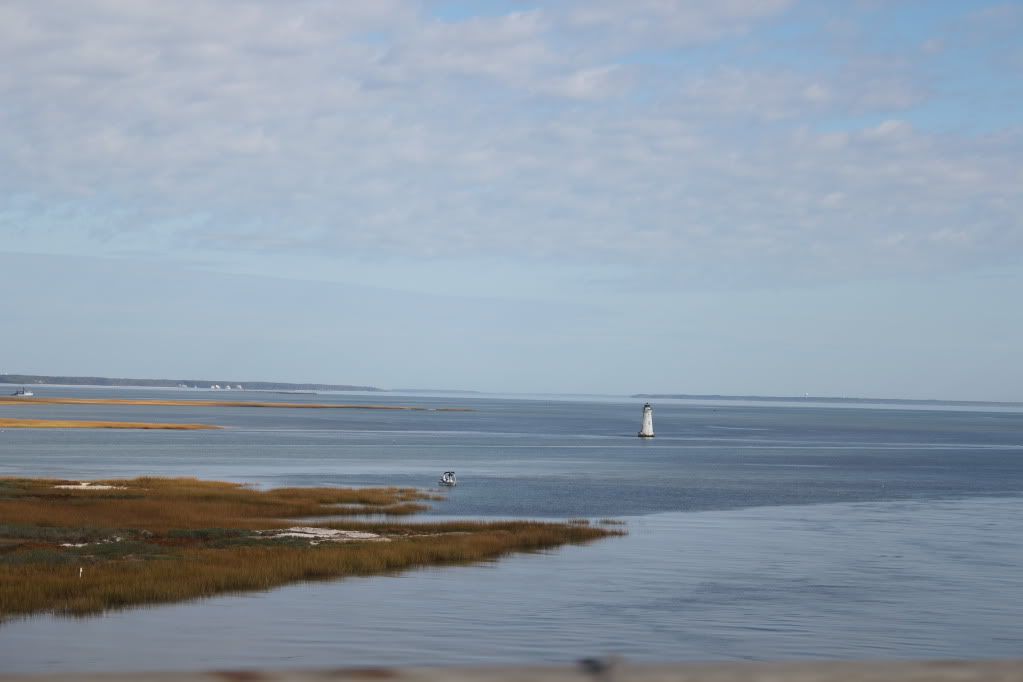 The bay/river between the Hwy and where Ft. Pulaski is.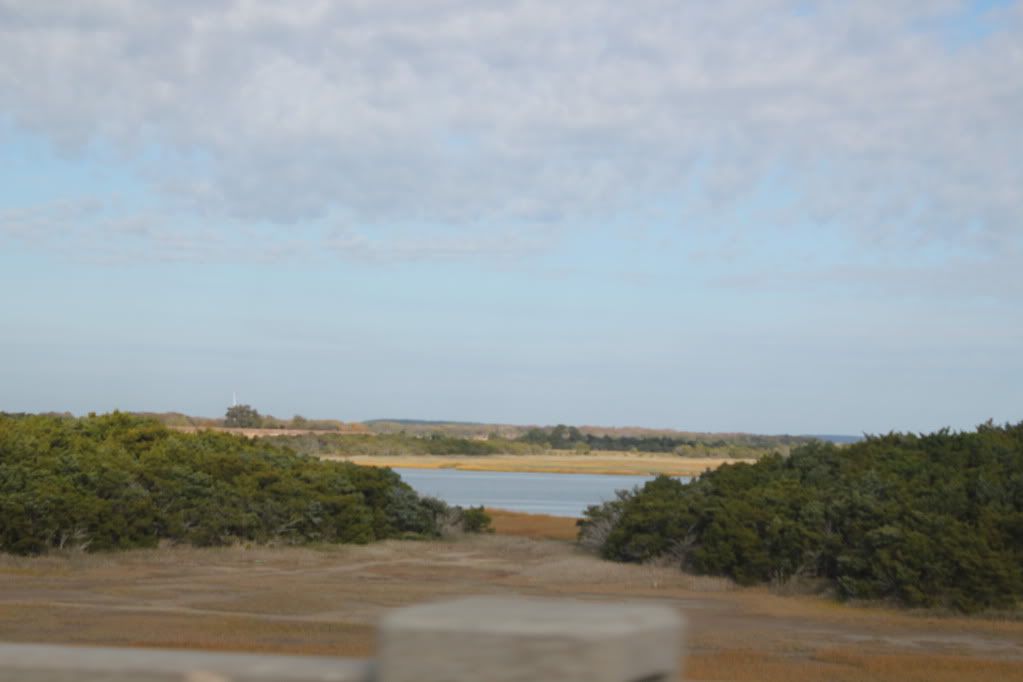 Walking out to the lighthouse.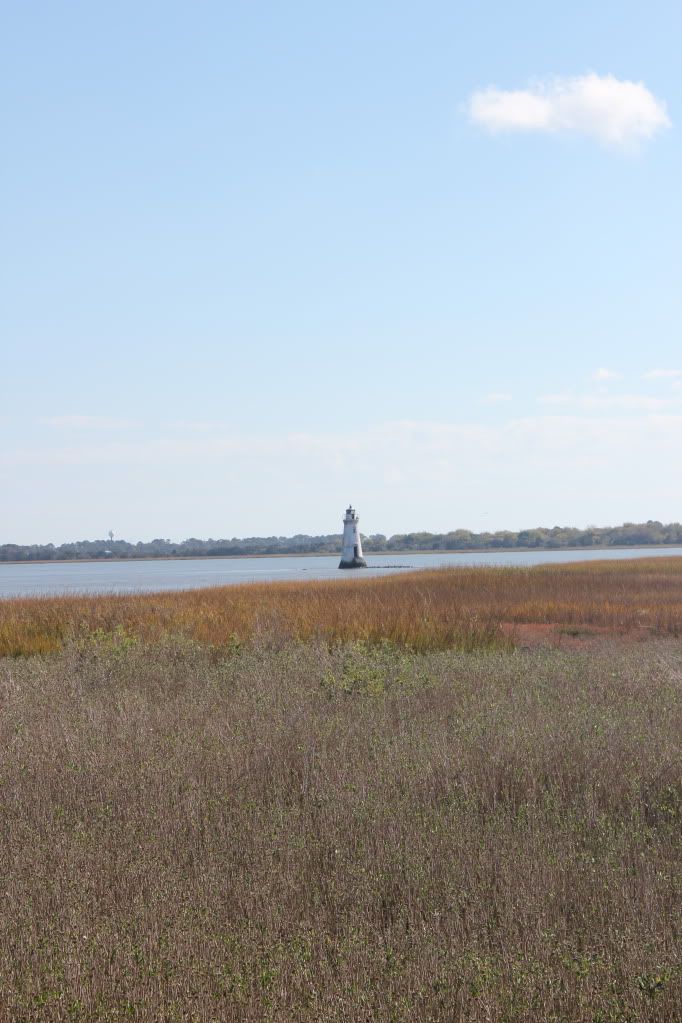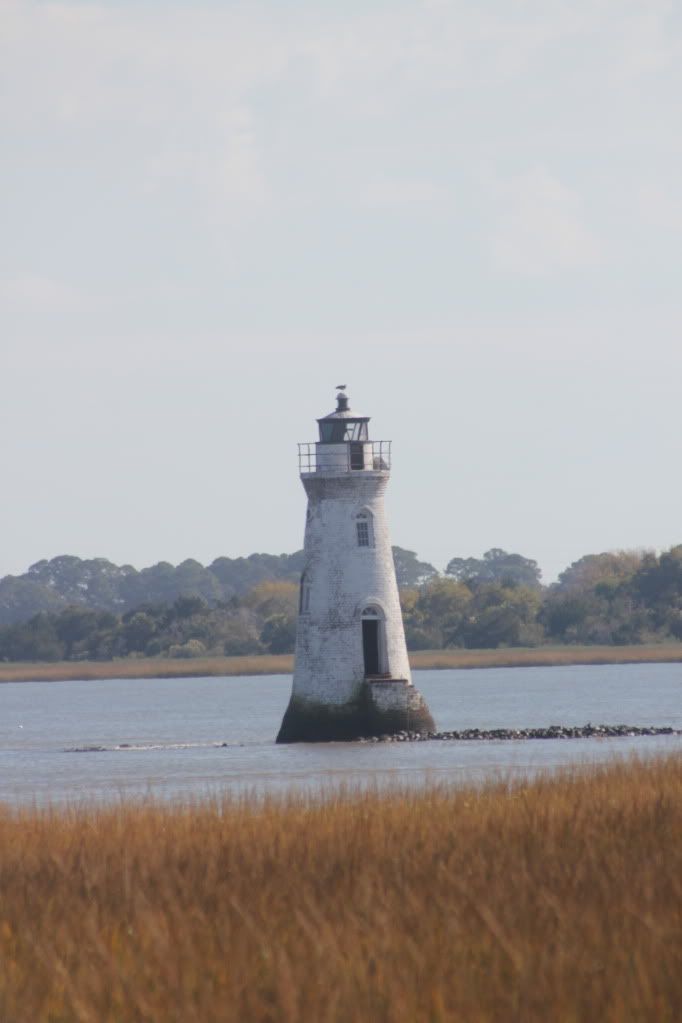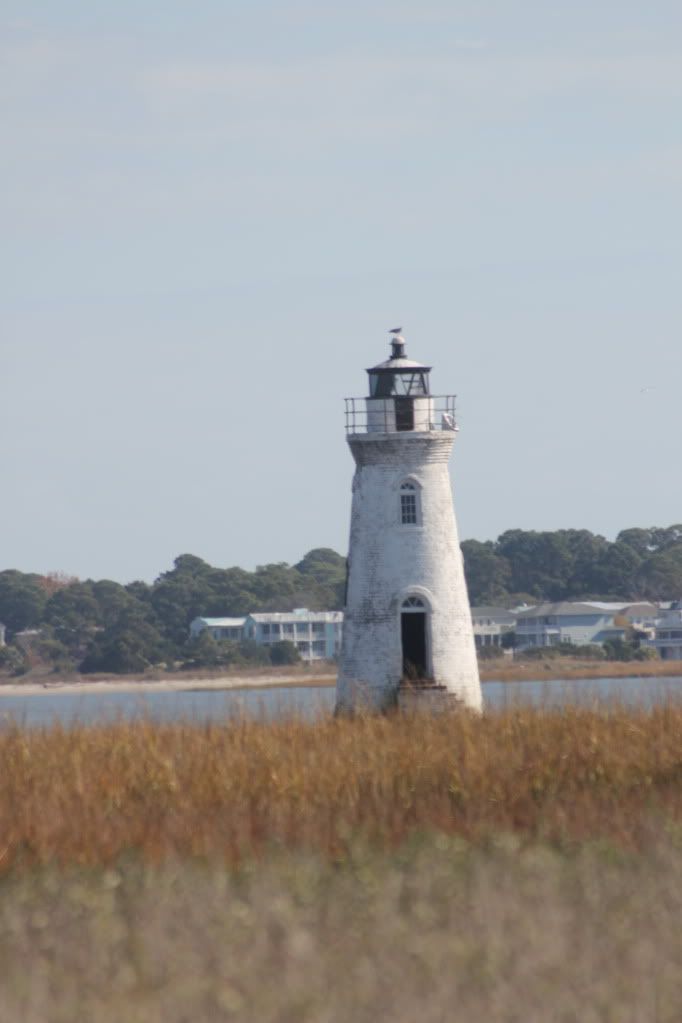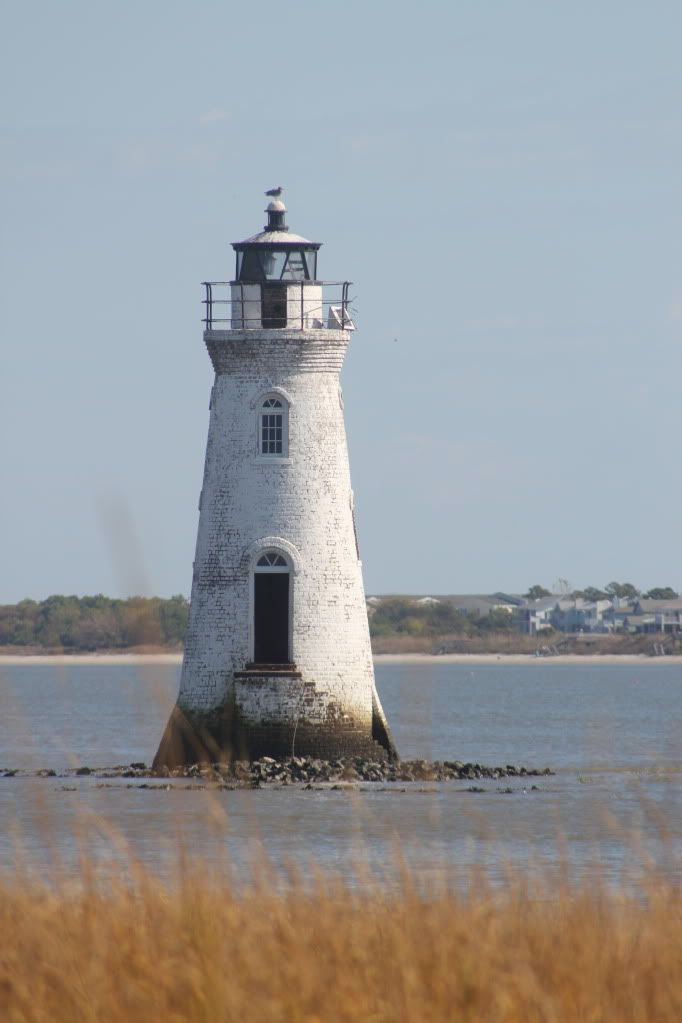 You can not go all the way out to the lighthouse, but the zoom lens on my camera makes it all good. ;)