Before we walked out to the lighthouse we took an adventure at Ft. Pulaski. It really was a georgeous day to be out in the sunshine, and it really didn't feel like it was two days before Thanksgiving.
DJ learned a neat thing about National Parks and Monuments, the fact that he could become a Ranger, a junior ranger, but a ranger indeed. So we learned more about the monument than we probably would have with out the program, as you had to find the answers to different questions in order to earn the badge.
The first thing on our list was to find different shapes in the visitor center: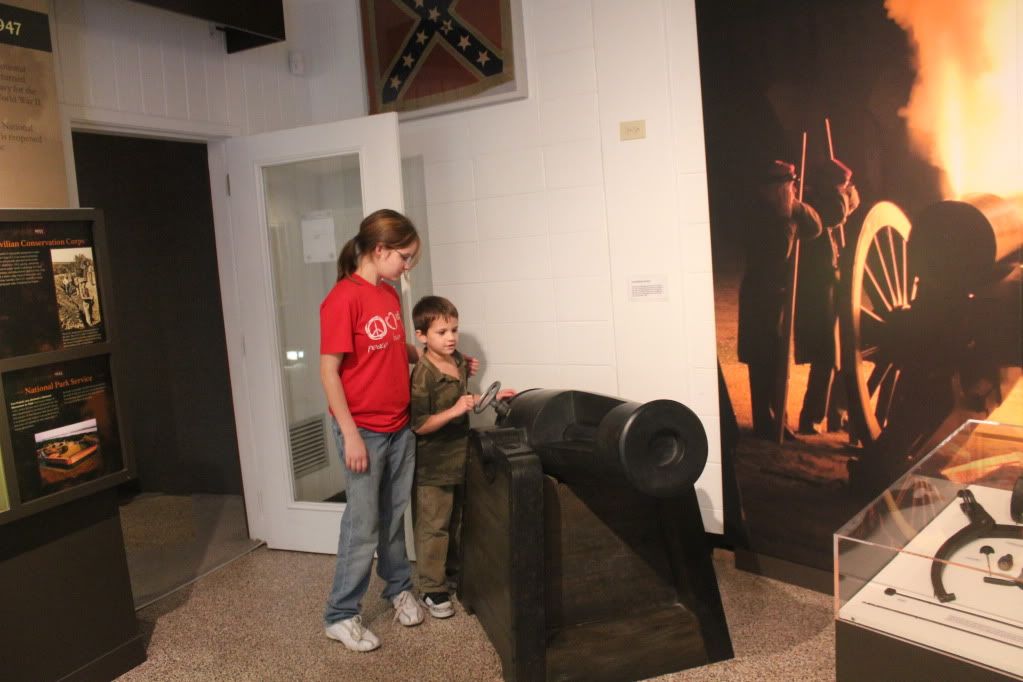 Which meant for Natalie and DJ playing with the replica cannons.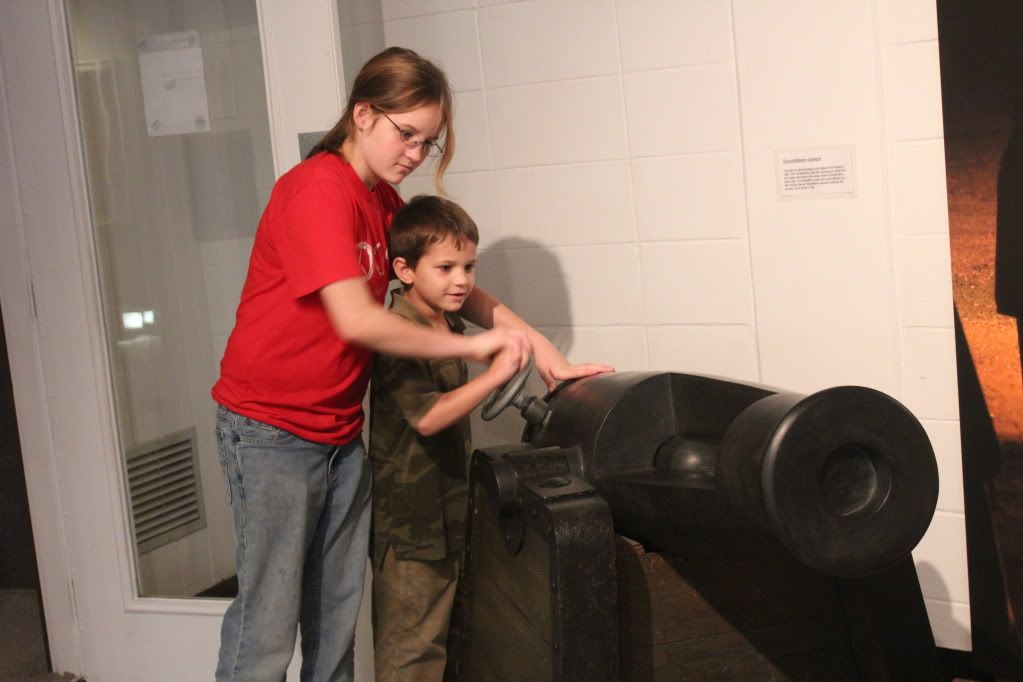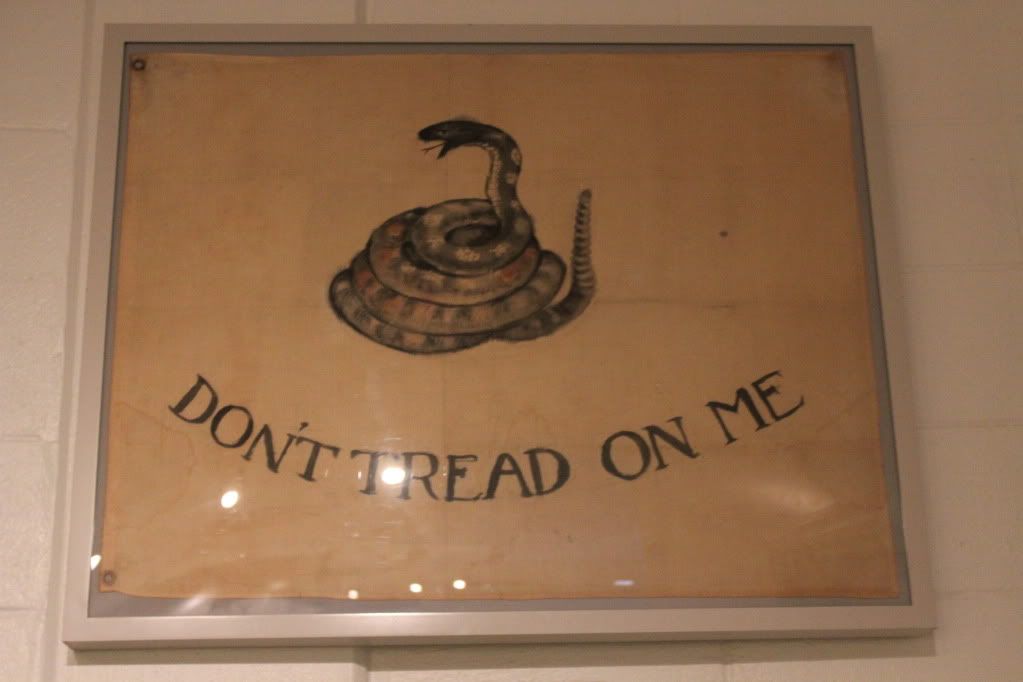 We got to go through the tunnels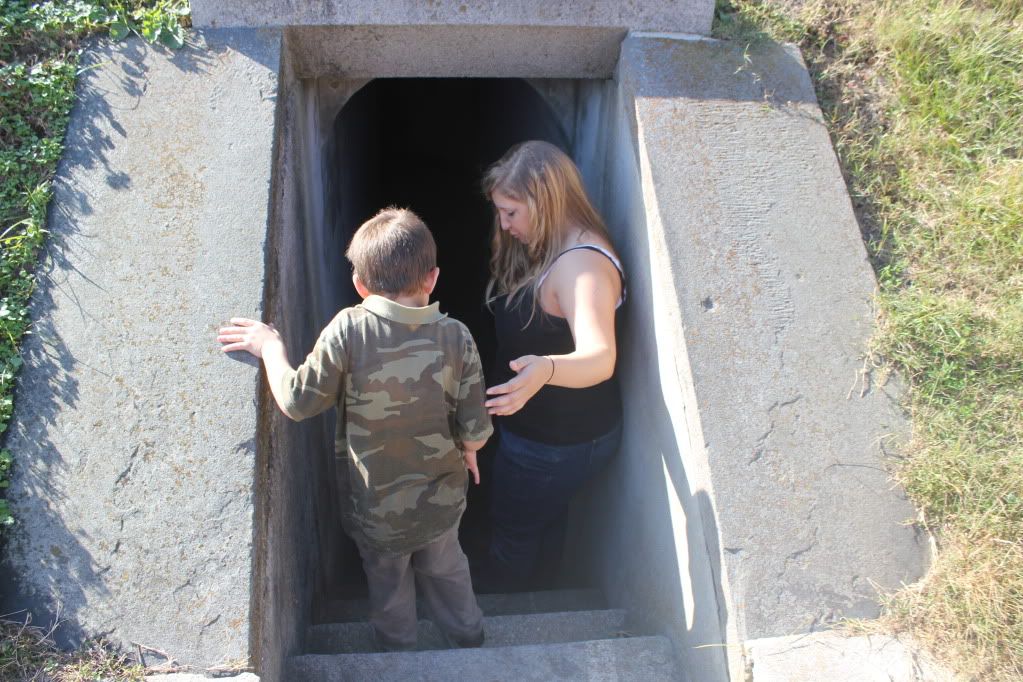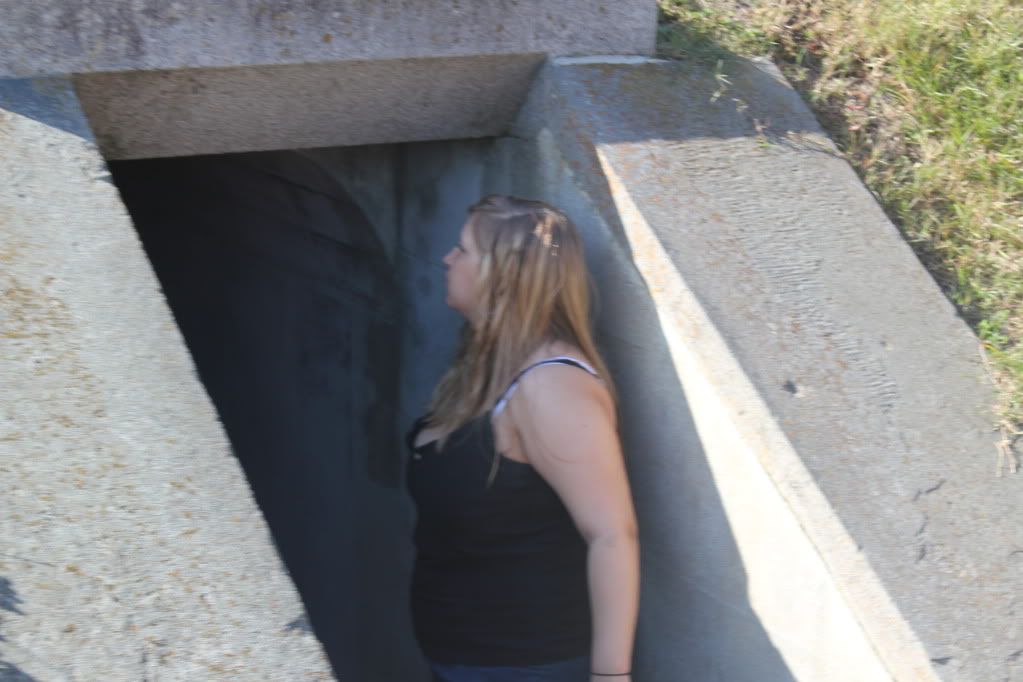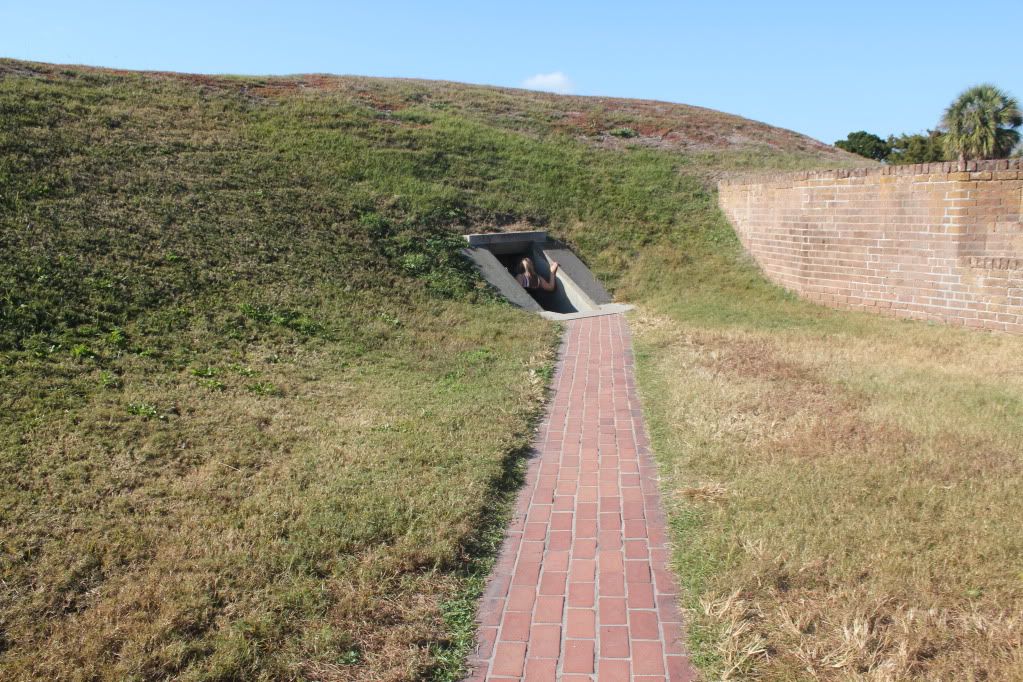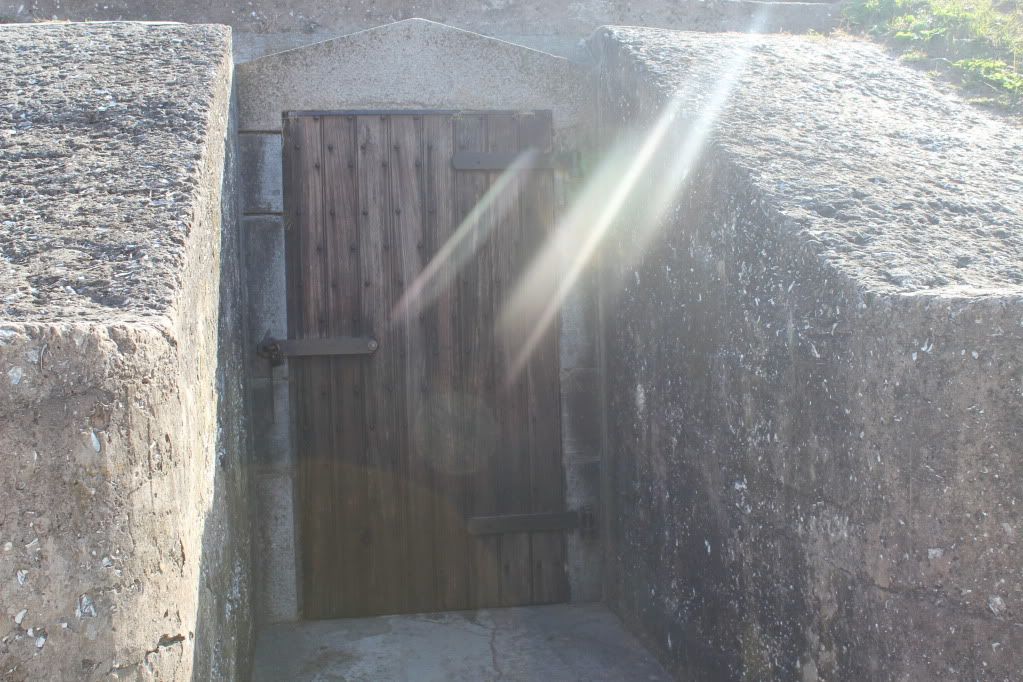 We put DJ in the prison: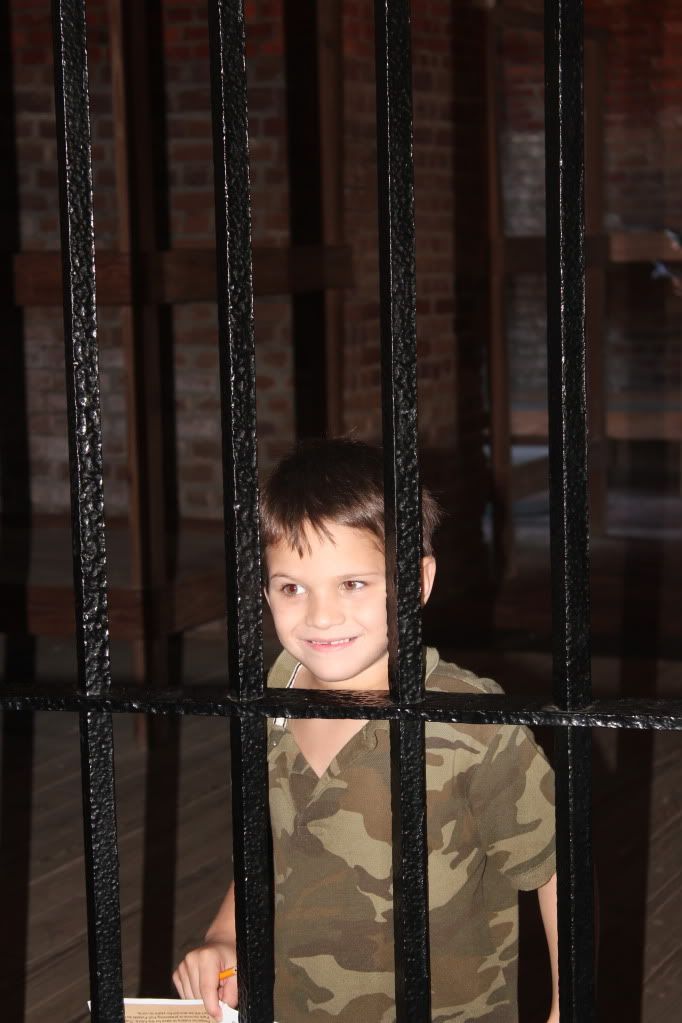 We saw the beautiful Stars and Stripes flying against the bright blue sky.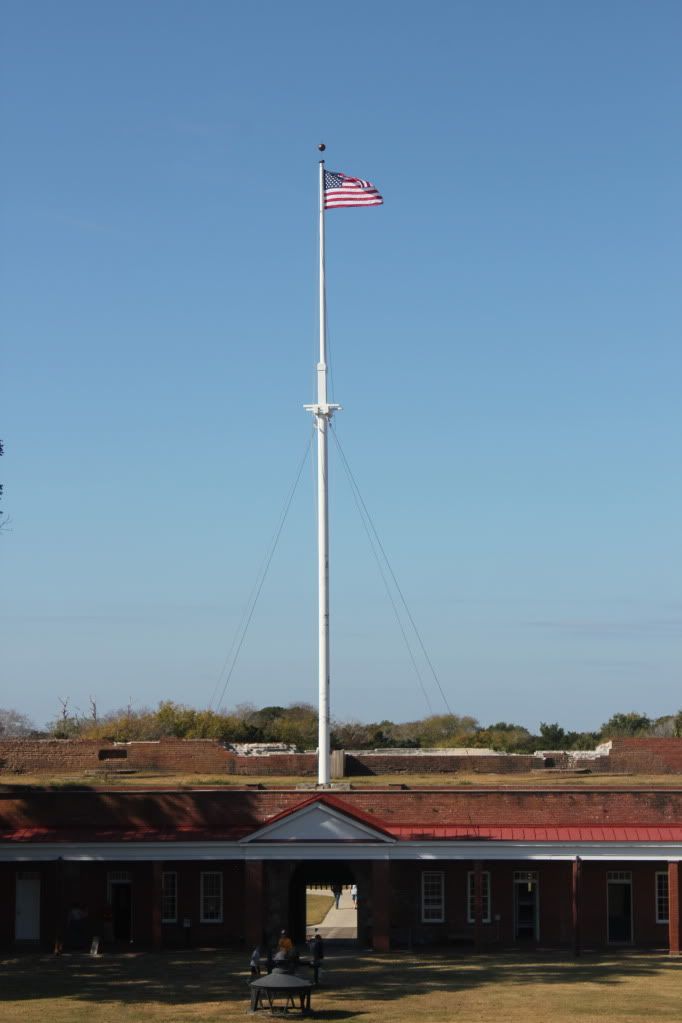 The scary part for me was walking on top of the wall, I am not sure when I developed this dislike of heights but its here now. YUCK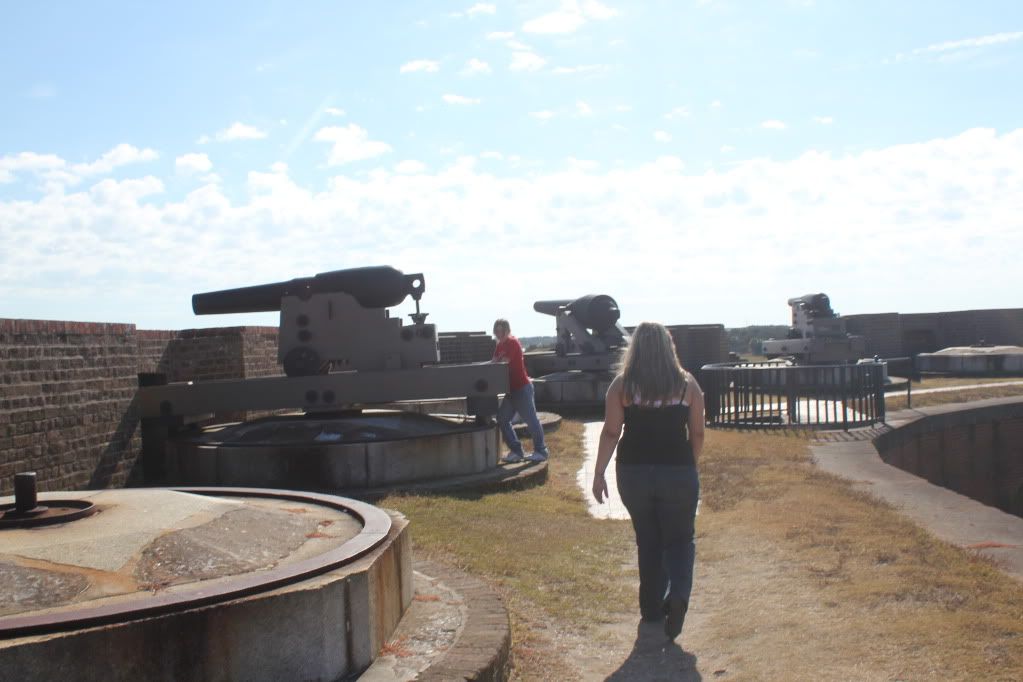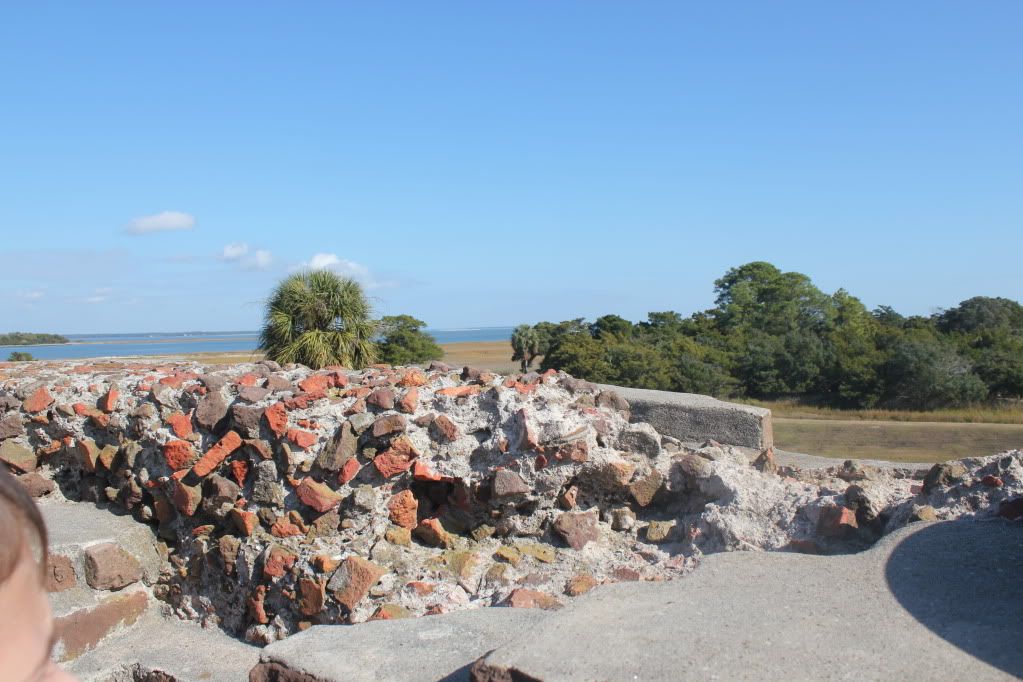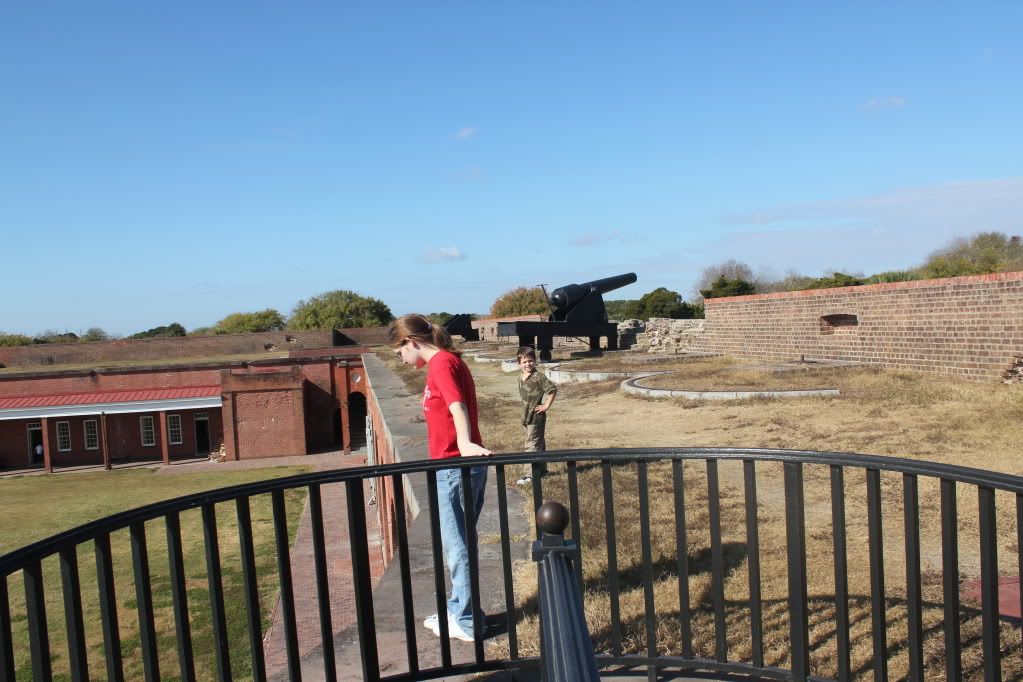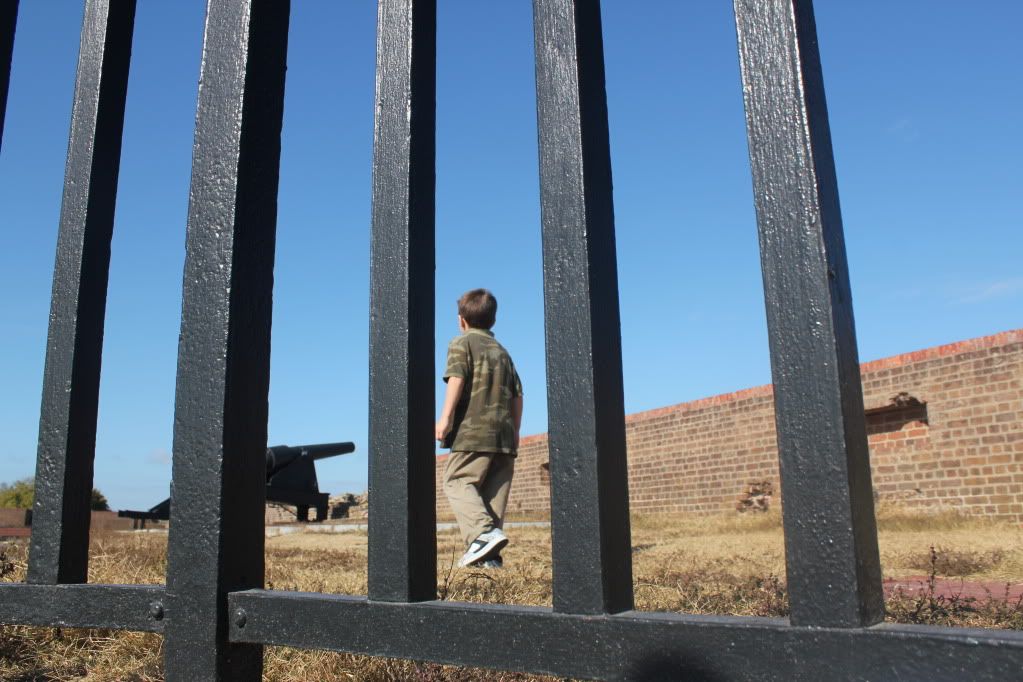 We spent some lovely time, just spending time together.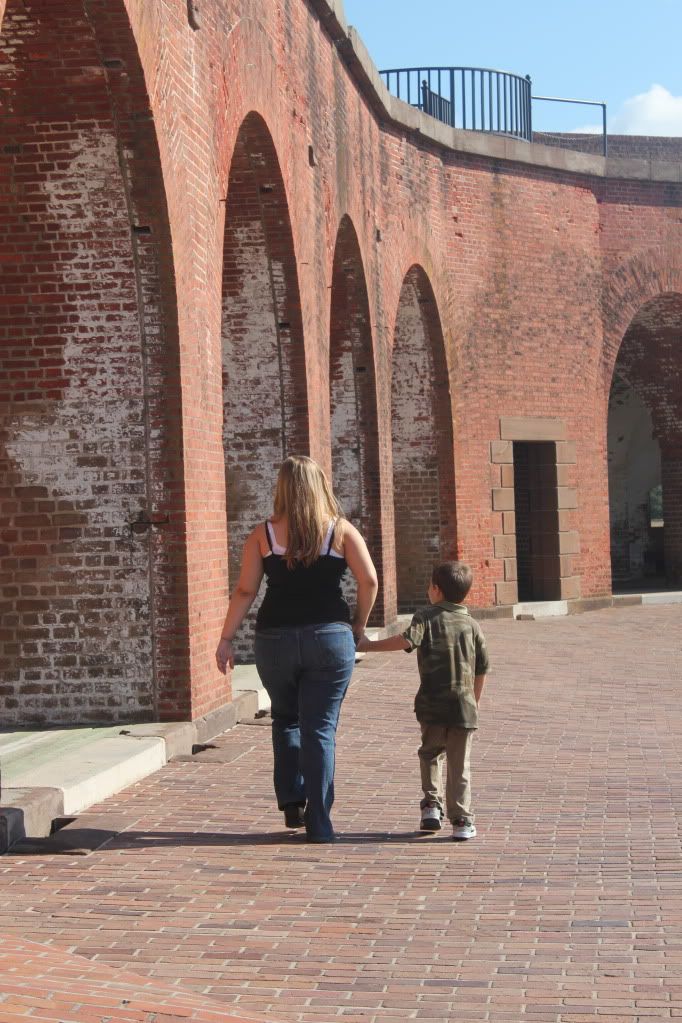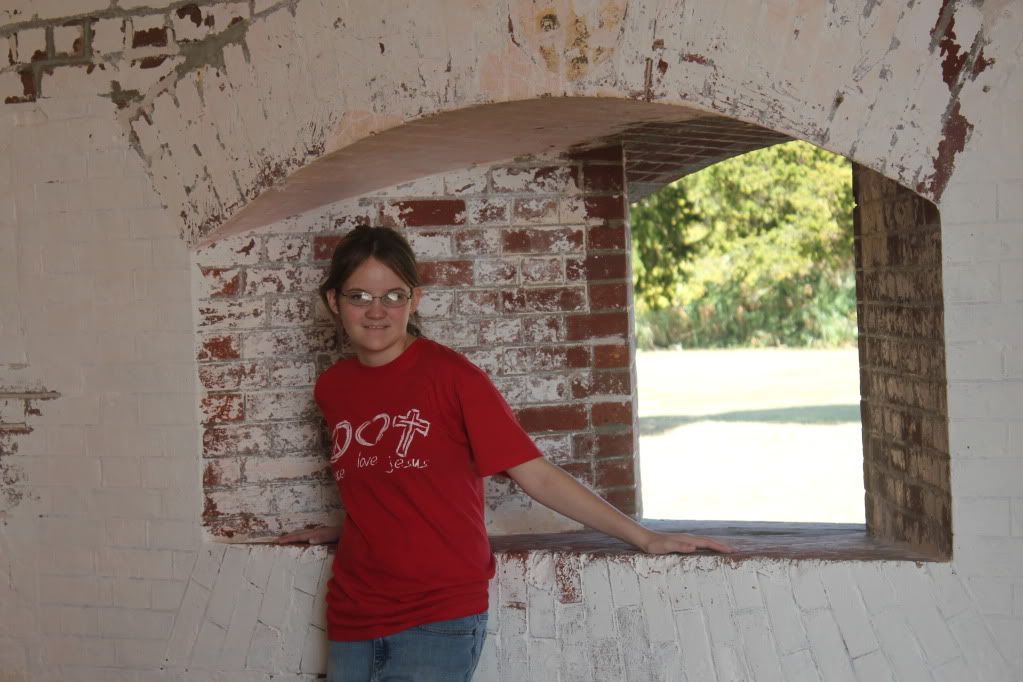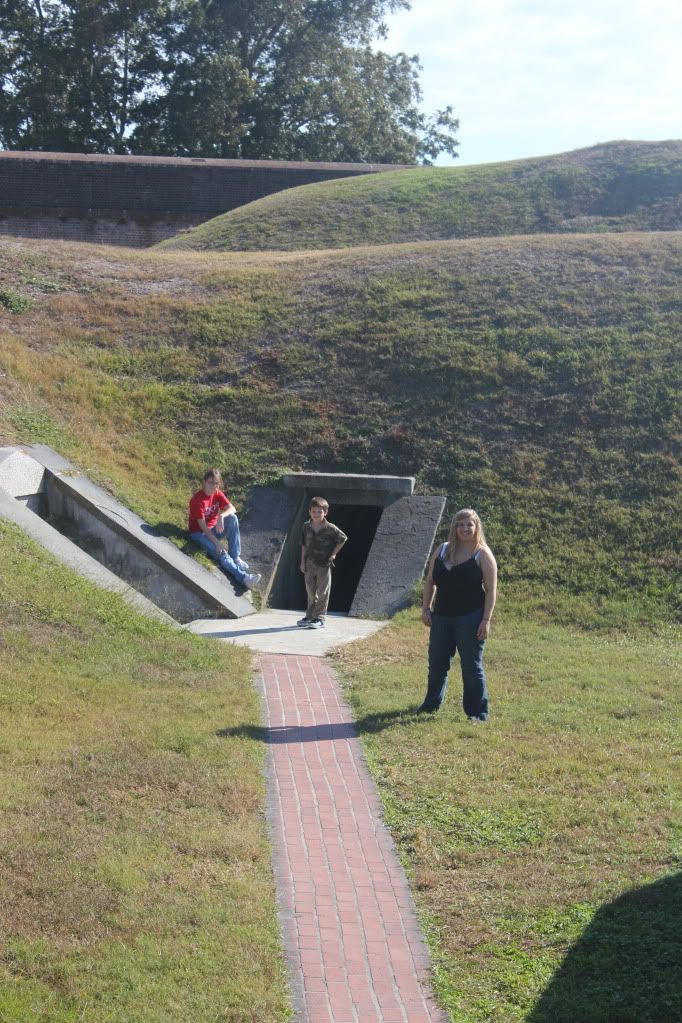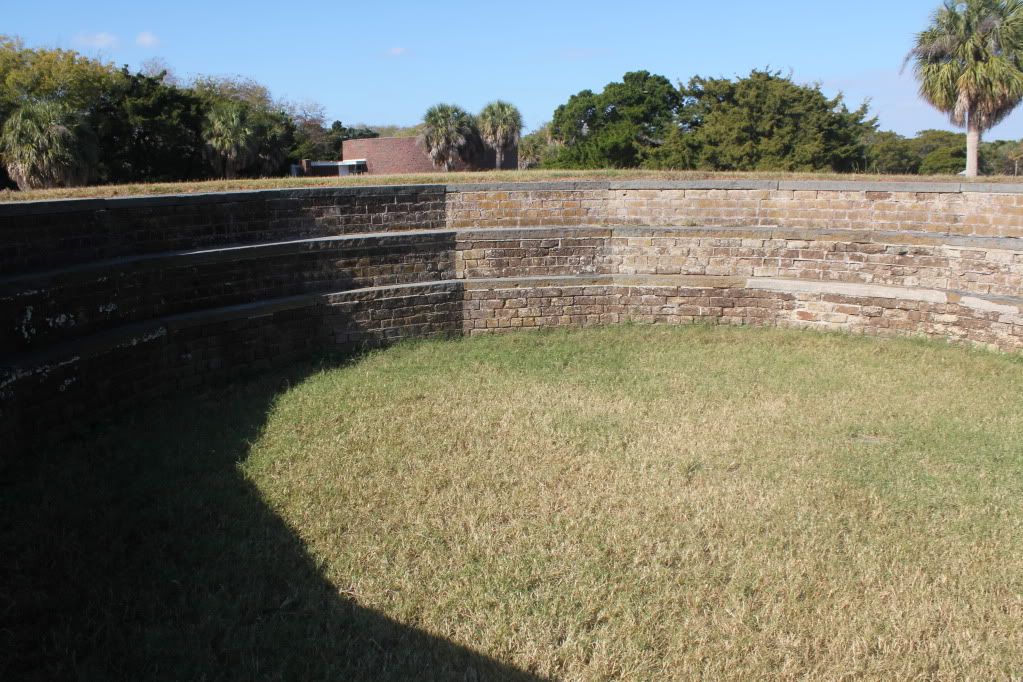 The nice guide lady told DJ to keep an eye out for the pet aligator in the moat, so you know that was the first item on the agenda. We did not see him at first, but when we were leaving the Fort to go back to get his badge we found him. The kids named him Fred, go figure.