Remember how in my Ft. Pulaski post I said that the National Parks and National Monuments have a Junior Ranger program?
Well DJ took that responsiblity very seriously. When we hiked out to the Cockspur Lighthouse he took the lead and hiked us right on out there, pointing out all of the sights that we could see. Making 90% of them up as he went along but it was rather cute and funny.*
Don't worry MOM! I'll protect you!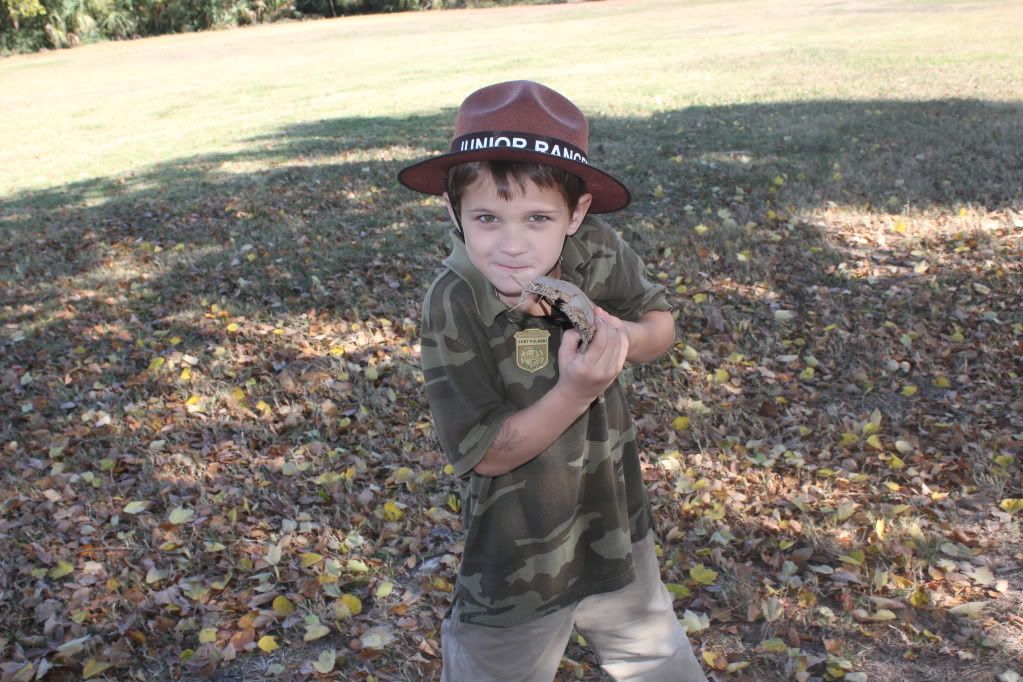 This way!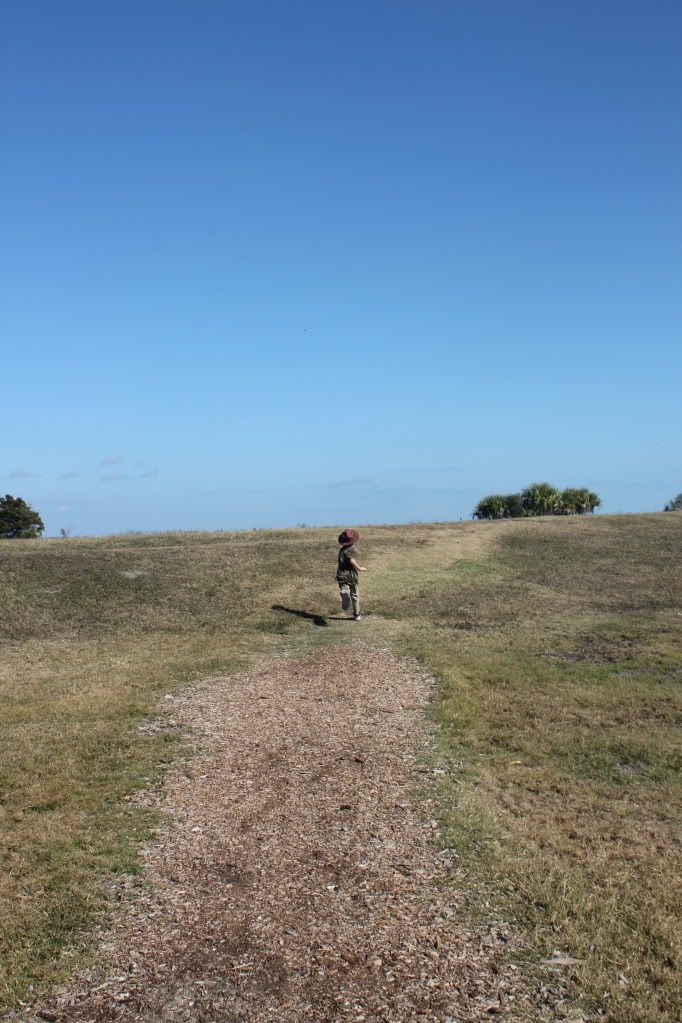 I think I see it!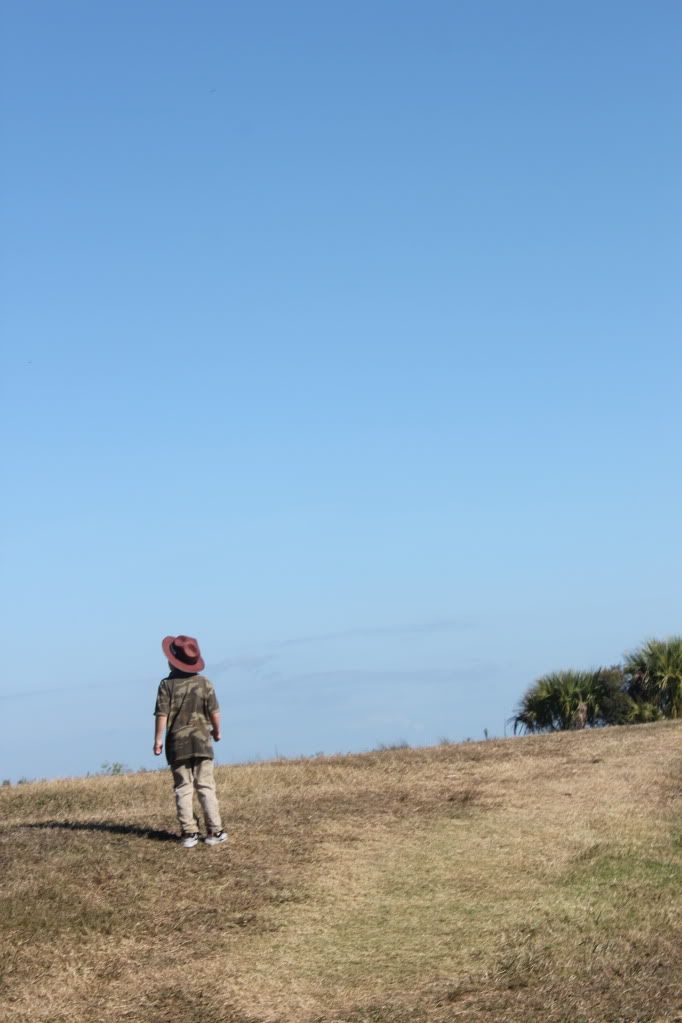 Now for the wildlife portion of our adventure: Fiddler Crabs, thousands and thousands of them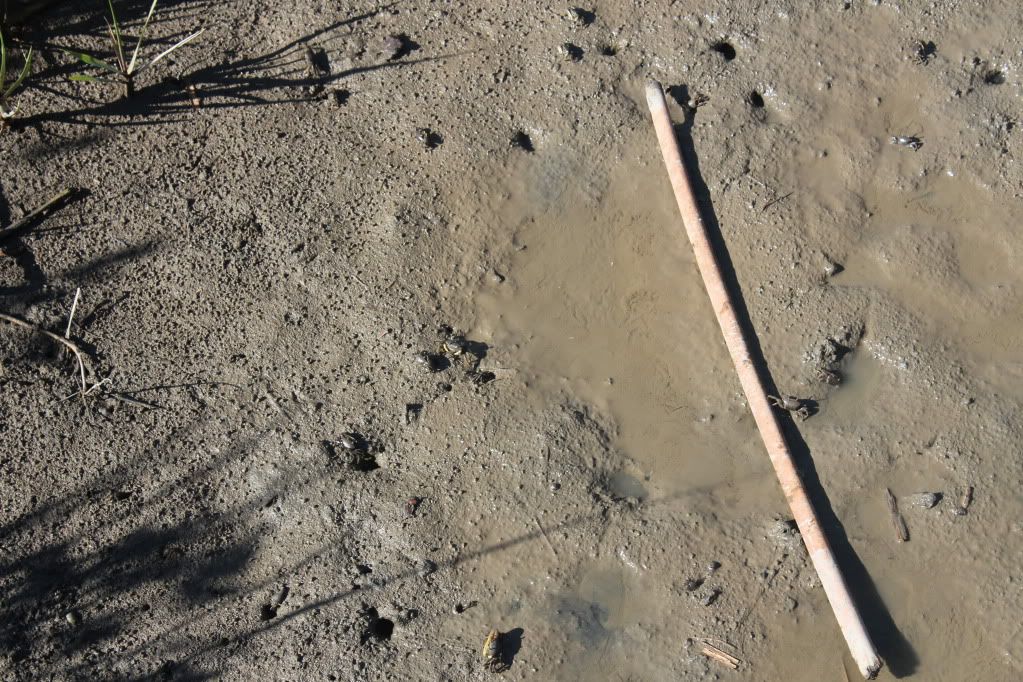 AKKK Its a pirate ship! Duck and run!
Through the thick jungle forest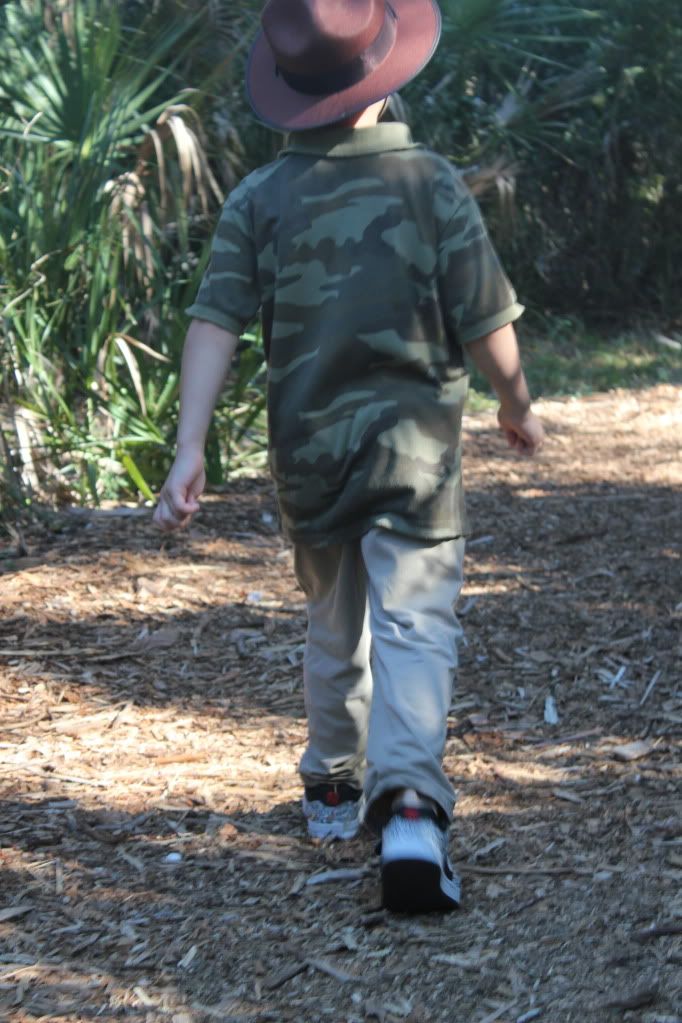 I think we go this way...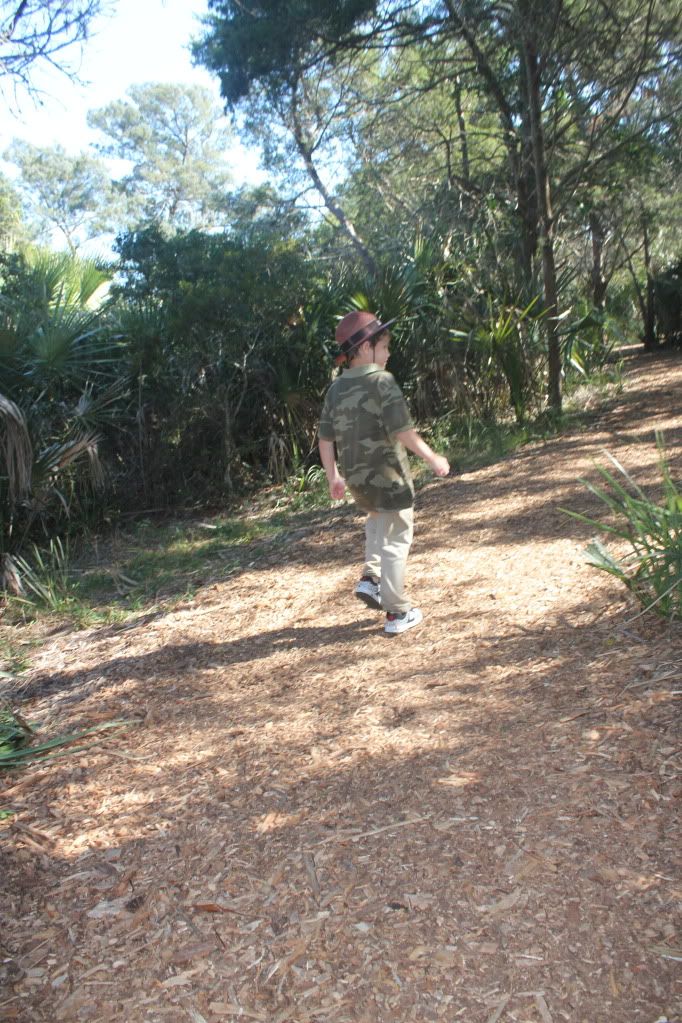 Be very very quiet there are bears in these woods.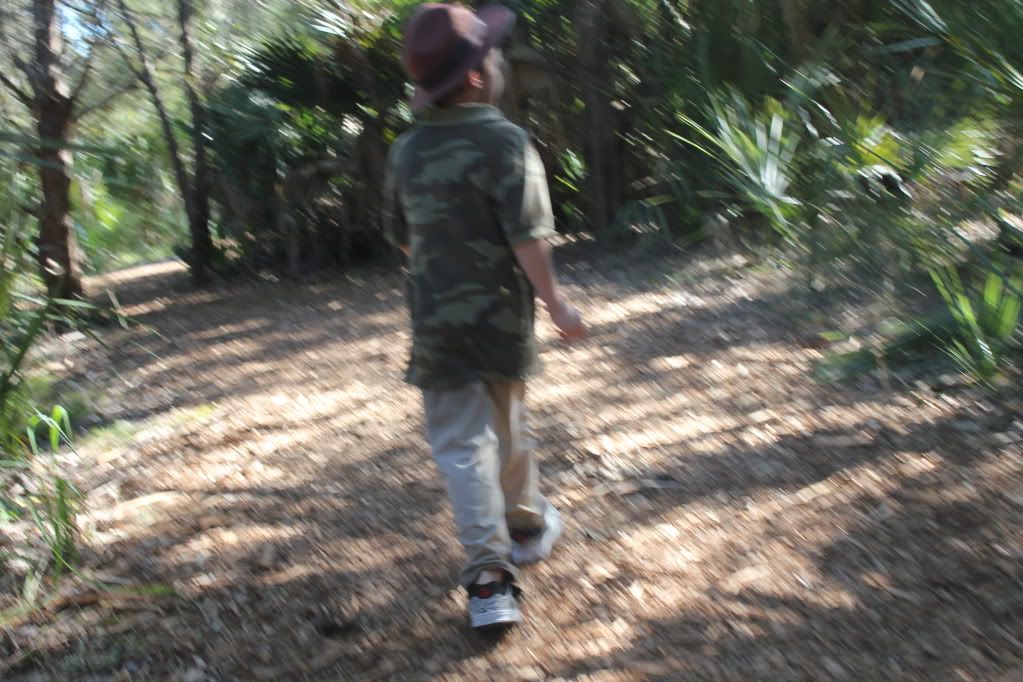 Follow my lead Kelsey, I know the way: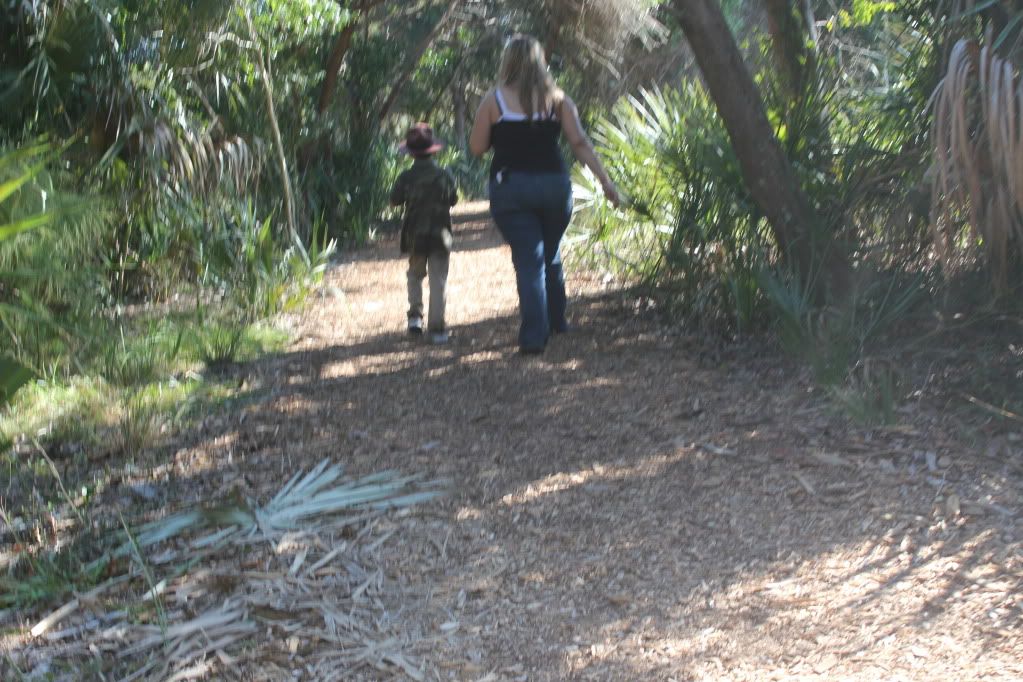 Now off to our left we have the amazing Amazon River...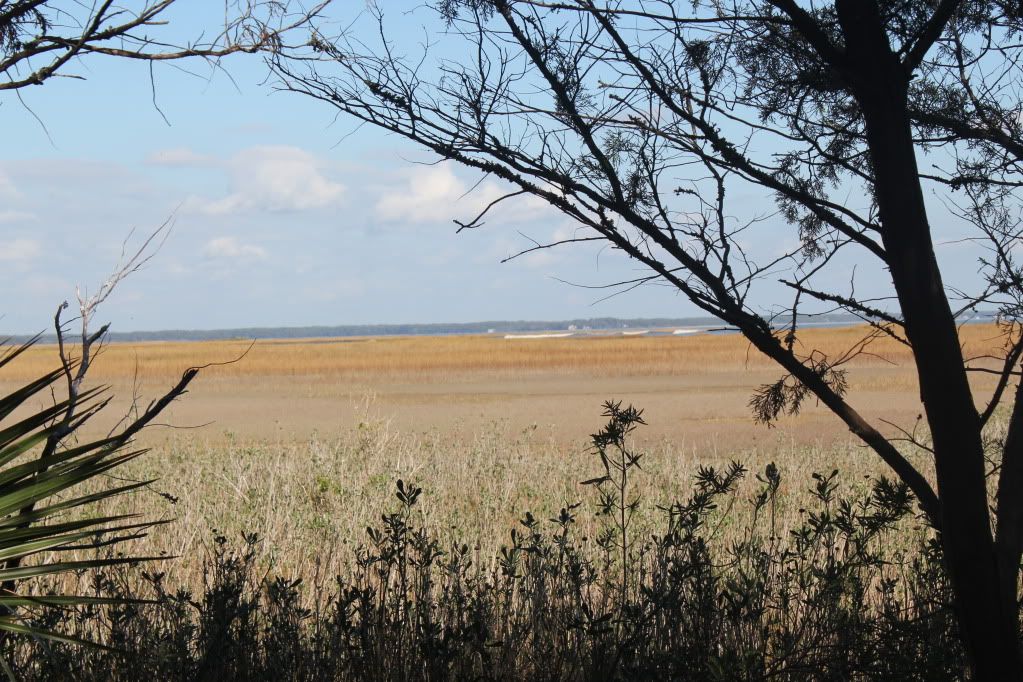 Oh look look I found it!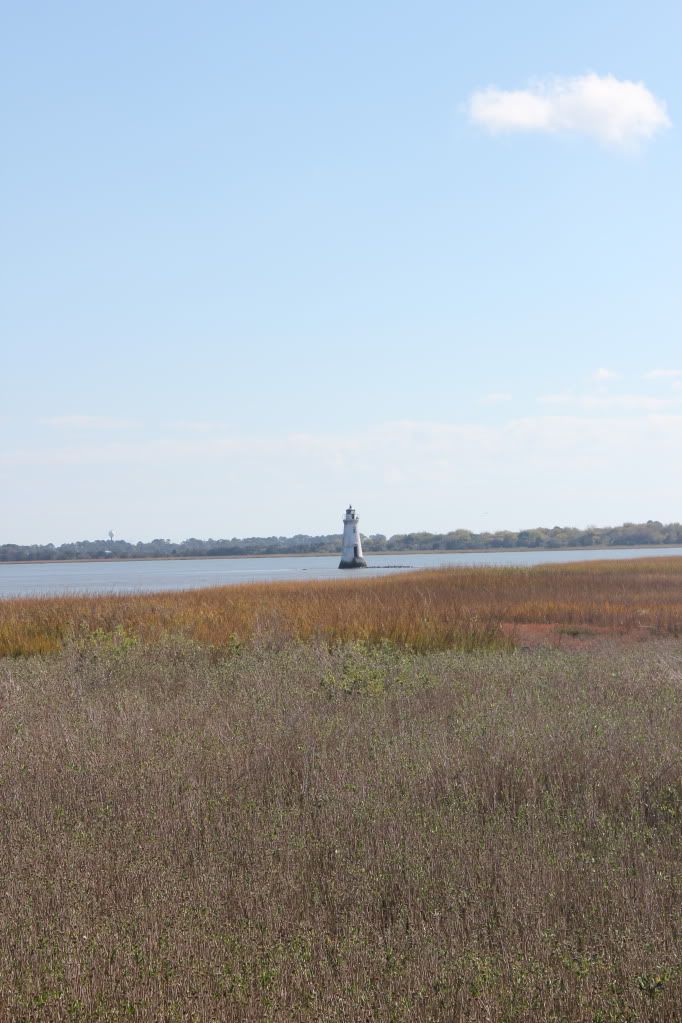 Isn't it great?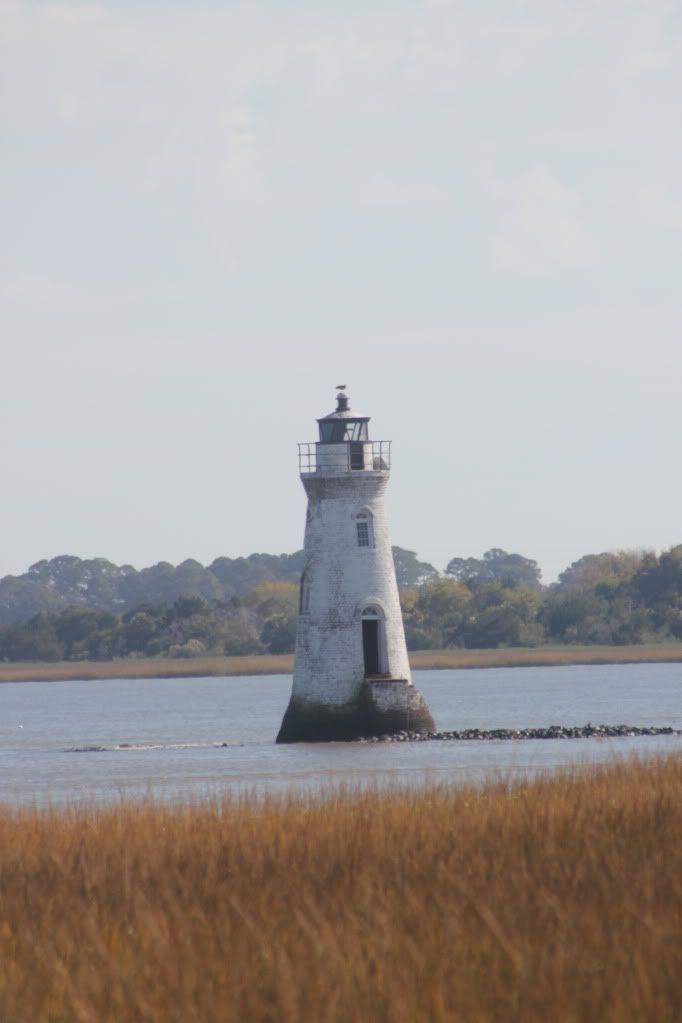 Oooooo more water!
Can't I get in again Mom?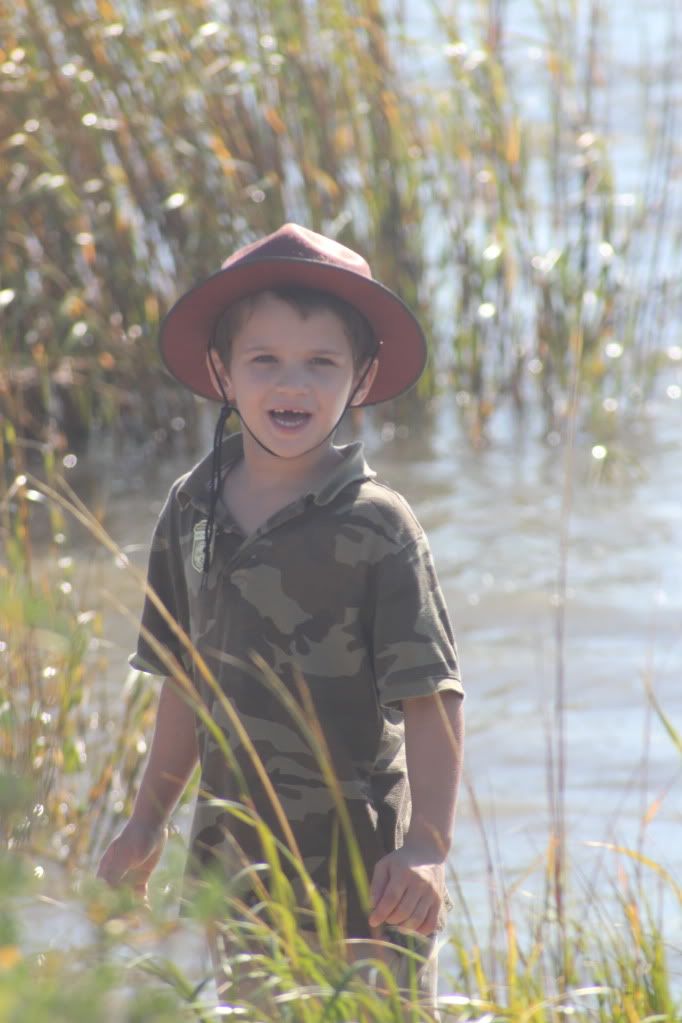 More animals Mom!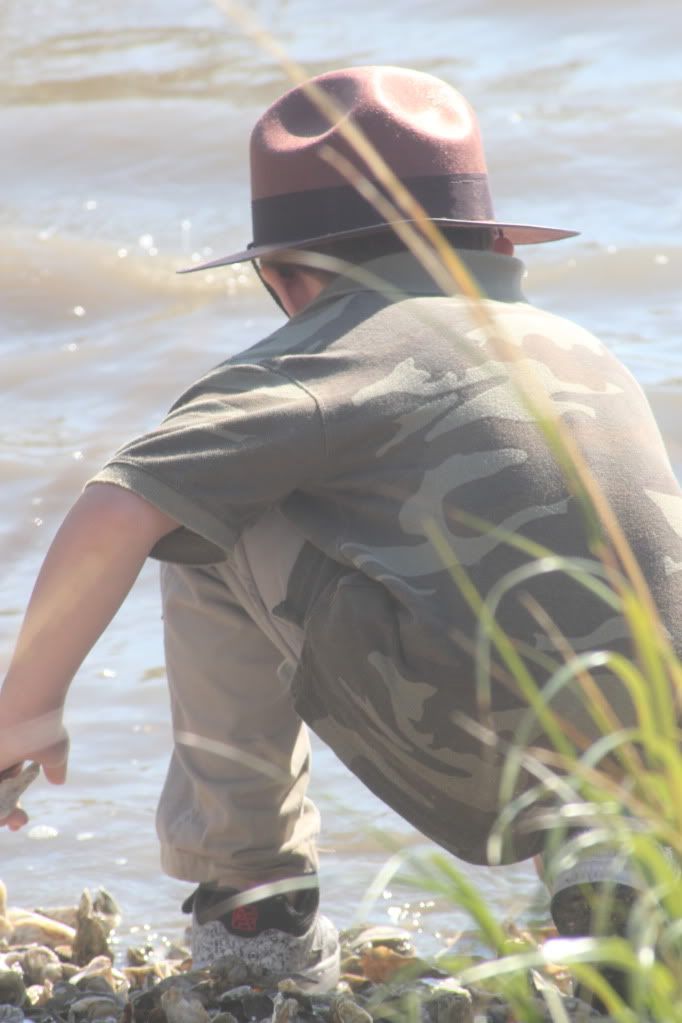 Oh yeah there's the lighthouse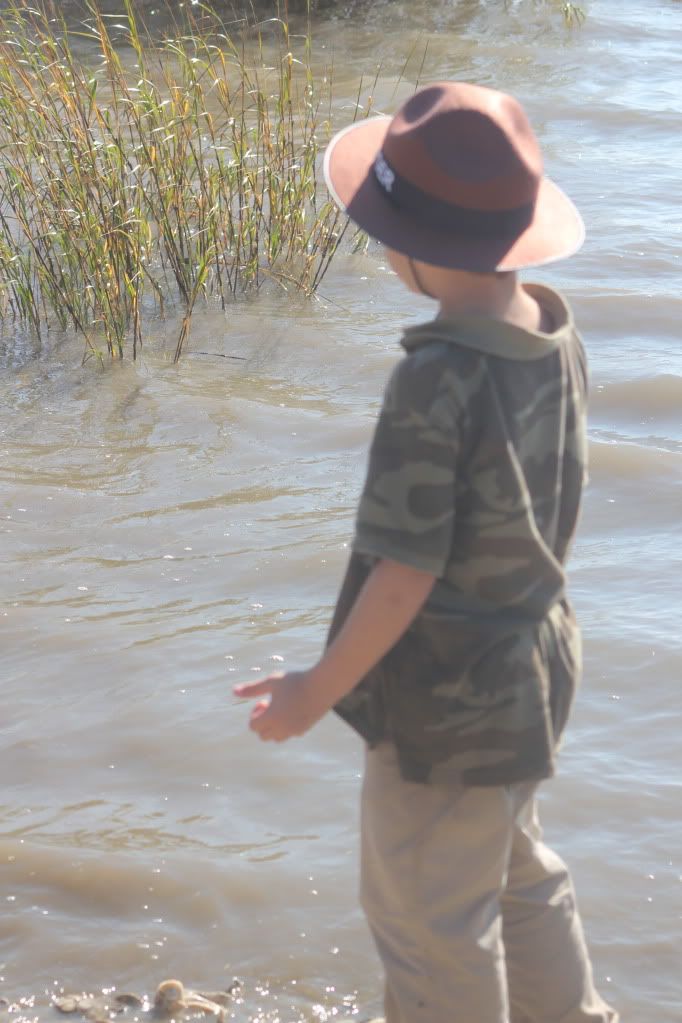 Ok girls, follow me! I will get us home safe and sound!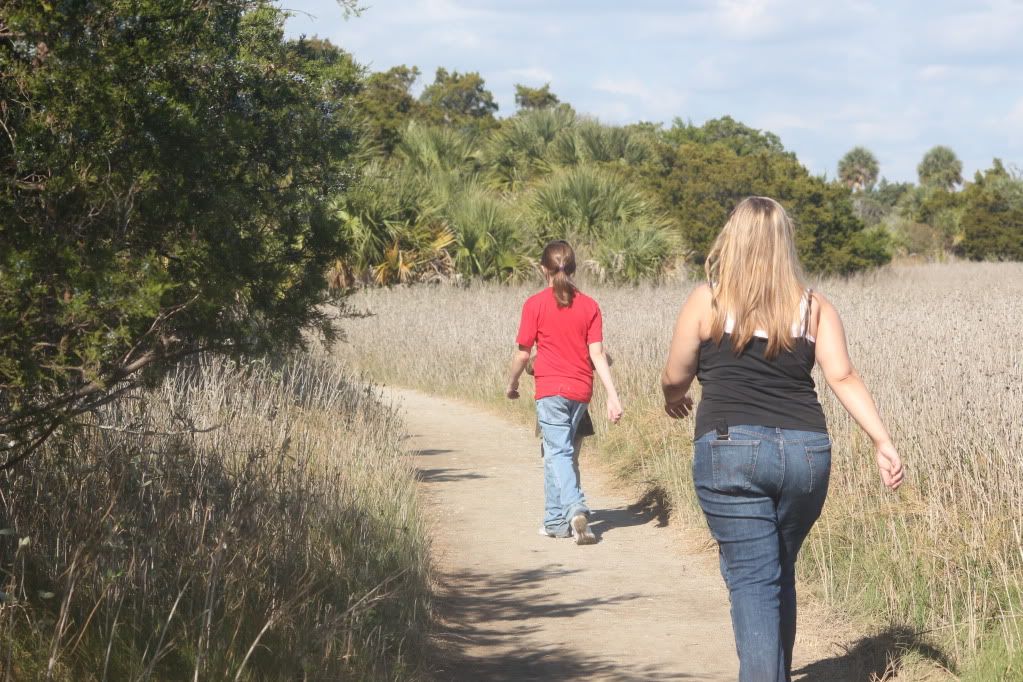 Man this Junior Ranger thing is hard work,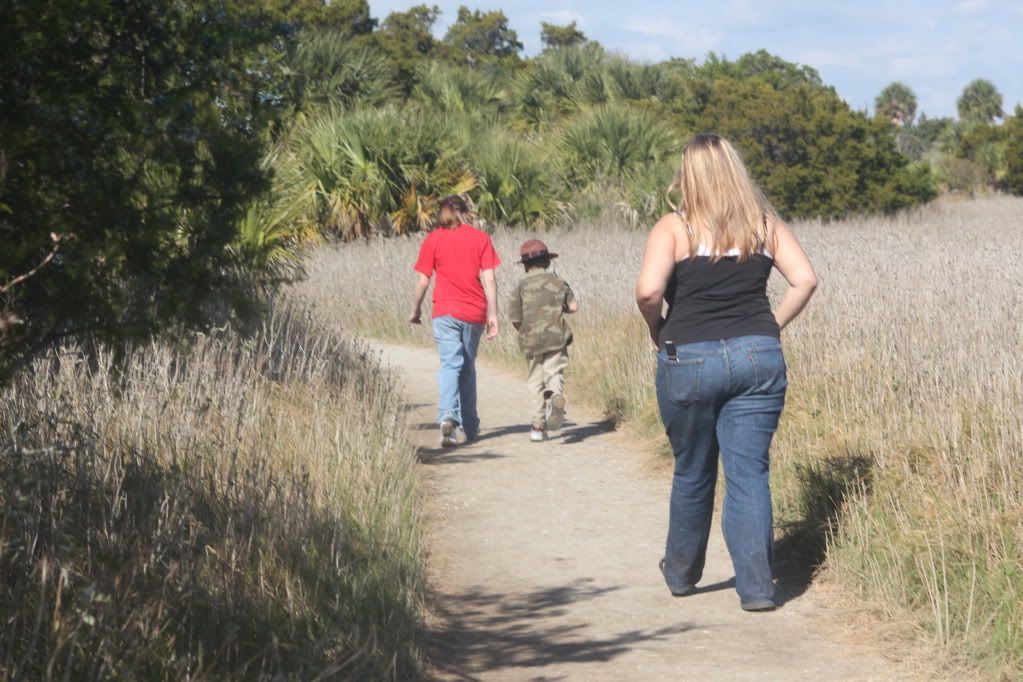 *with some mom interpretations thrown in here and there