I took my camera with me on Friday to field day.
I was brave and I let some of the kids take pictures, and it made me laugh tonight when I was going through the pictures.
Some of the things that they took pictures of were absolutely fall over laughing funny!
And then some of them, I was wondering who took the picture, and why we had grass, and sky pictures... ;)
But as Jerry said you never know what sparked their interest when they took the picture.
I will try and share some of the ones that don't have faces that you can make out (have to protect the kids). :)
There are a couple of the teachers/staff vs. the kids tug of war matches that I let the kids use the camera, that I can probably share, without too much fuss. As soon as the 300+ picture are done uploading to the kodak site, I will use photobucket. :) Can't run both uploads at once.
Ok here are a couple of the pictures from Friday. I used photobuckets new editing feature to blur the faces other than my own. ;) I think the kids took most of these:
Teachers vs 5th grade tug of war
One of the boys and I (I promise he doesn't look like this, and he is smiling!)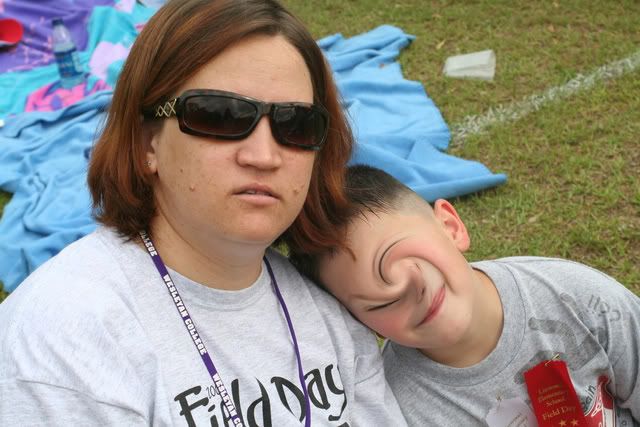 Frogger race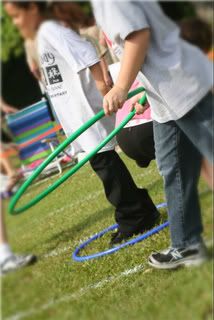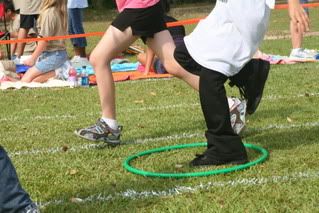 Me at noon, hot tired, and ready to be done: