Laughing my behind off at Pat, who managed to get his truck stuck in the mud behind Lowes.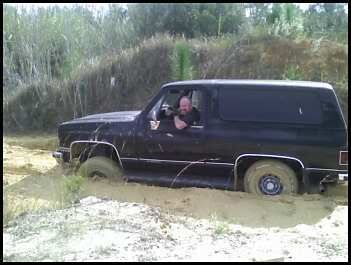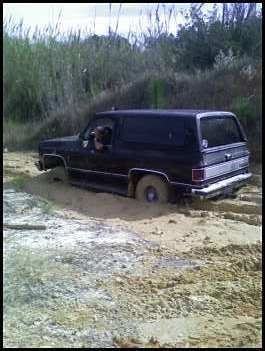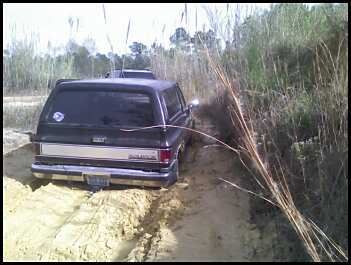 Yes it is up to the frame.
Jerry and DJ tried pulling him out in the Trailblazer and couldn't. Then they tried digging it out. Finally Pat ended up calling a wrecker to come and pull it out.
And my going away party has been changed from 6 pm to 7 pm, because Beef's couldnt get our group in that early. Hope to see you there!