Last night a friend of mine from work had her birthday party down at
McGuires Irish Pub in Destin
. When Jerry, Niki and I got there most of the group was already there and F (the birthday girl) was already feeling pretty darn happy.
She was drinking these things called an Irish Wake, which reminded me of good ole Green Eyed Monsters from the Galaxy Club days of way back when. But there is a reason why you are only allowed to have 2 of them sold to you at McGuires.
No seriously we had a great time, and I have the pictures to prove it. I am going to be kind to F and not share the pictures of the party with the world. If you happen to be one of the group that was out with us and you want to see them, send me a note and I will send you the link to all of the pictures.
But here are a couple of pictures to share:
Irish Boxty's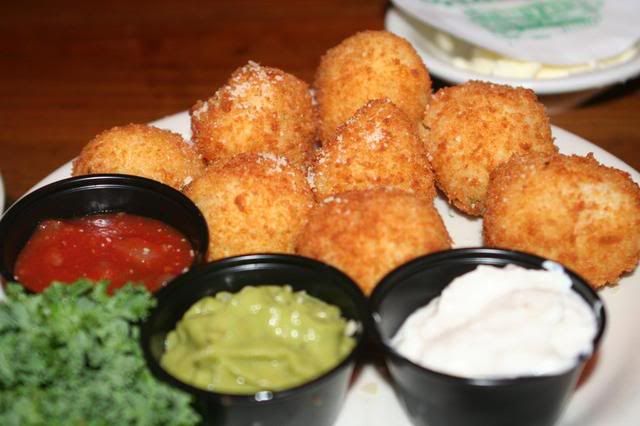 Jerry's wings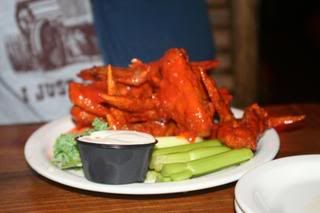 Corned Beef and Cabbage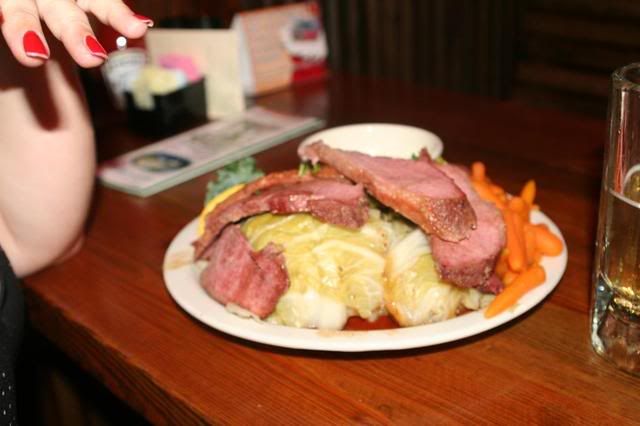 Nik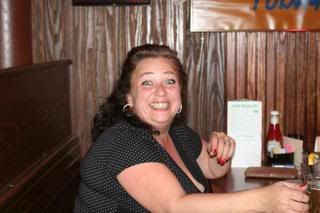 The money on the Celing