Front with a velcro strap to hook either keys or a binky to.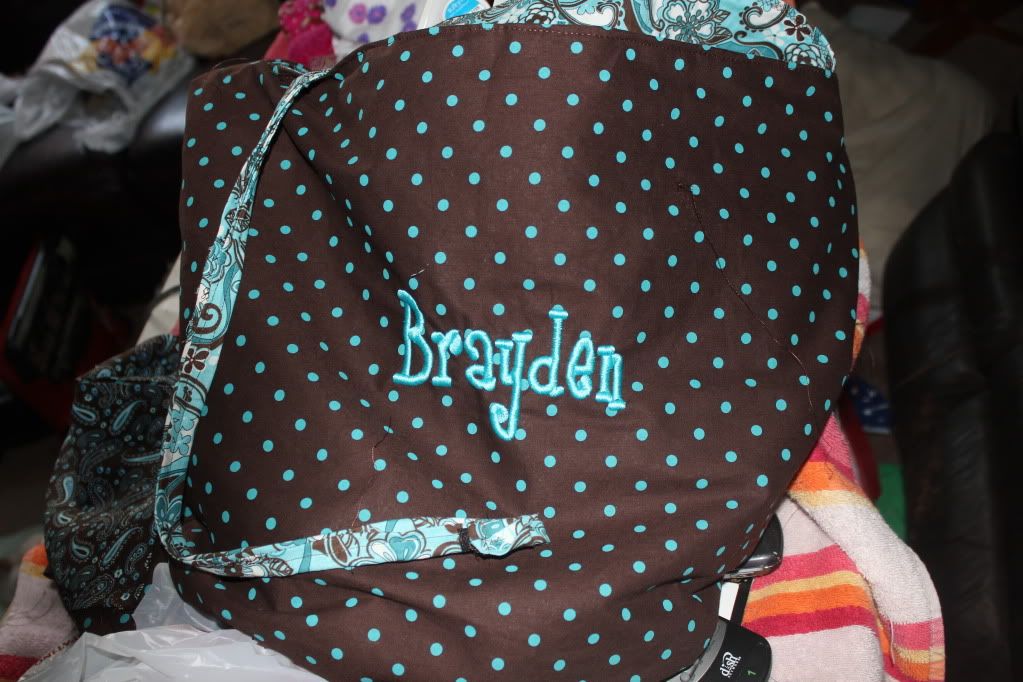 Inside #1
Inside #2 with pocket/divider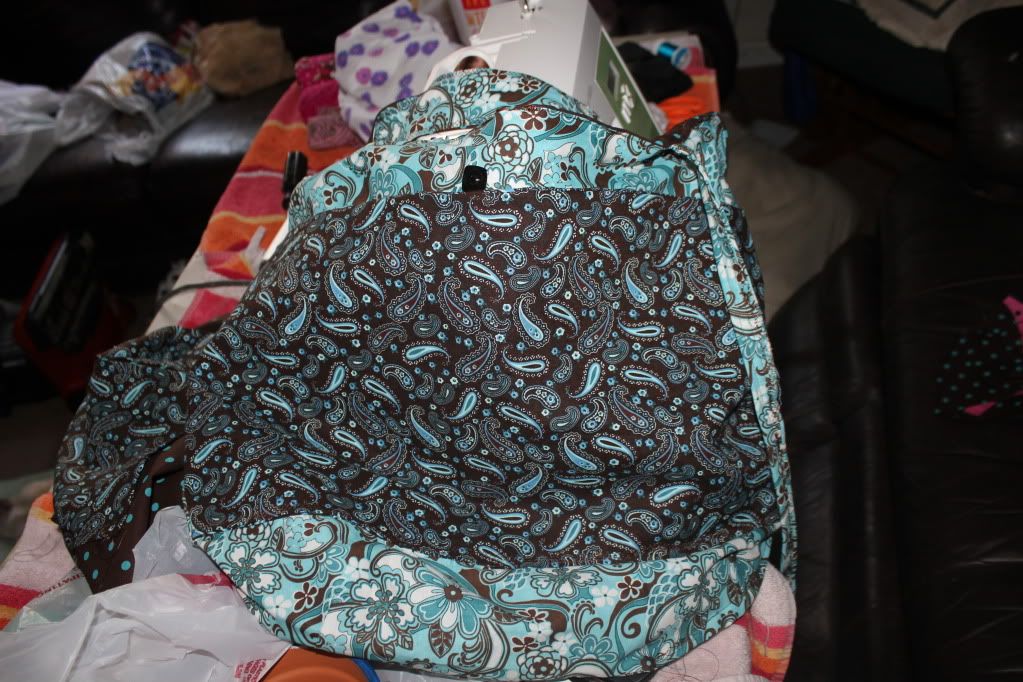 :-) I made it plus had it embroidered for $35. I think I did a pretty good job! Just wish I had my own embroidery machine rather than having to go to town to have it done, but its all good.
Tweet
Follow me on Twitter at http://twitter.com/#!/scienceesl