Happy Gobble Gobble day to all of you.
I am tired tonight, but it is a good tired. You see yesterday was Jerry's graduation from tech school (and hence the reason why there was no blog yesterday). He is finally done, and we all surived. It has been a long tiring 6 months, and hopeufully it will all be worth it in the end (meaning in 5 years when Jerry retires).
So to start a few pictures from graduation: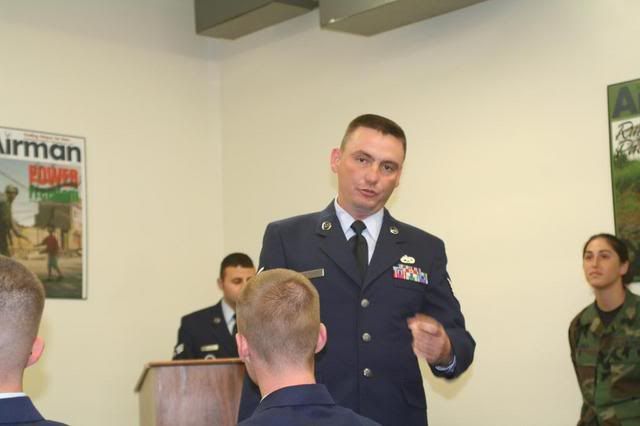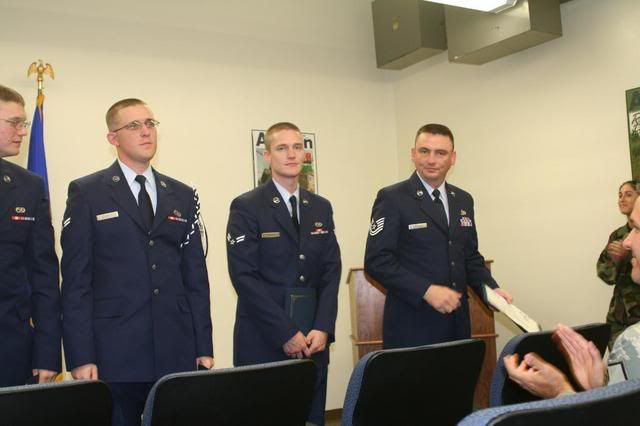 At then end of graduation one of the instructors gave all of the guys a form to fill out that will enable them to get something with the FCC, which will help them all after they get out of the military. Also Jerry was thanked by the "kids" for all of his help that he gave them. A few of the instructors joked that his orders were being changed and that we are going to be stationed there at Keesler, because they all enjoyed having him there.
After graduation we helped Jerry clean out his dorm room, then we went with him to outprocess the base. Once that was all done we headed up to Jerry's mom's house. We stopped in Gulf Port for lunch at
Raising Cane's
, it was pretty yummy.
We got up to Carolyn's middle of the afternoon, long drive, I am glad that I didn't try and do the trip twice in one day. Had dinner with them.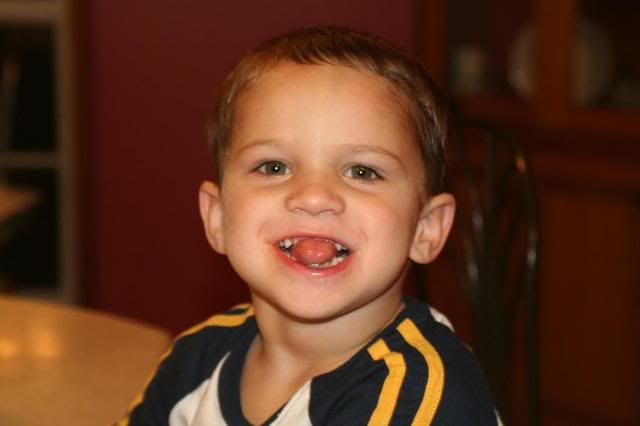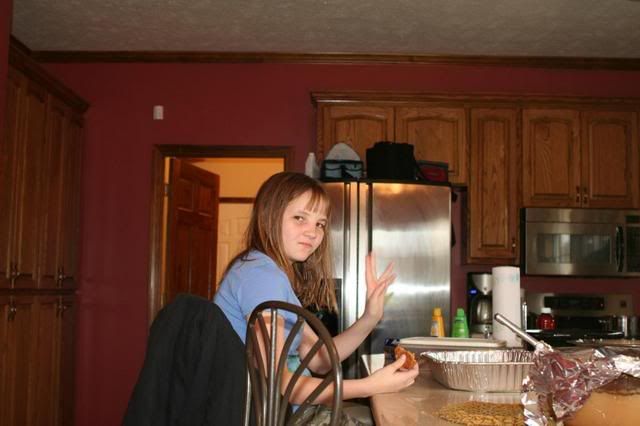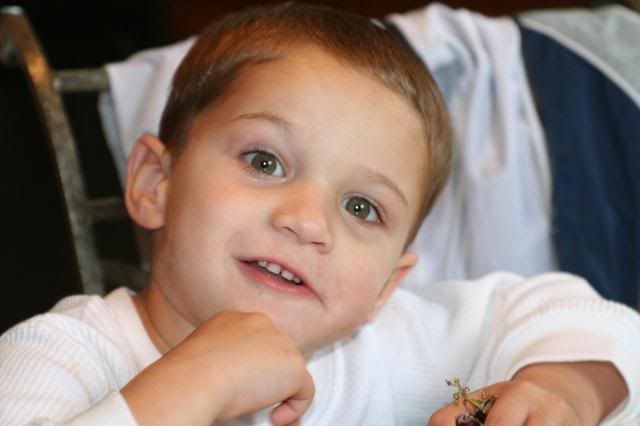 Today we had turkey with the family and then we went to the
Lazy-acres
Christmas Tree farm.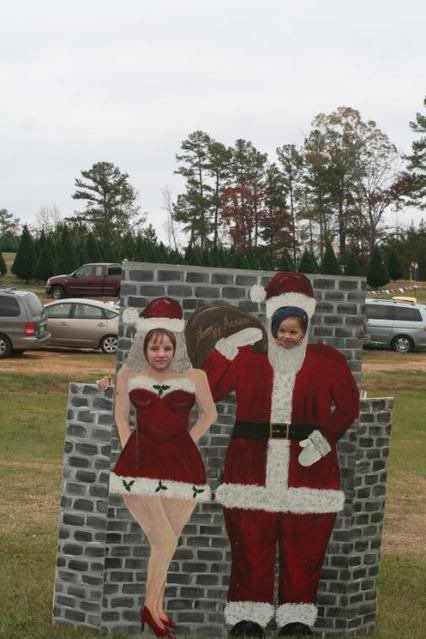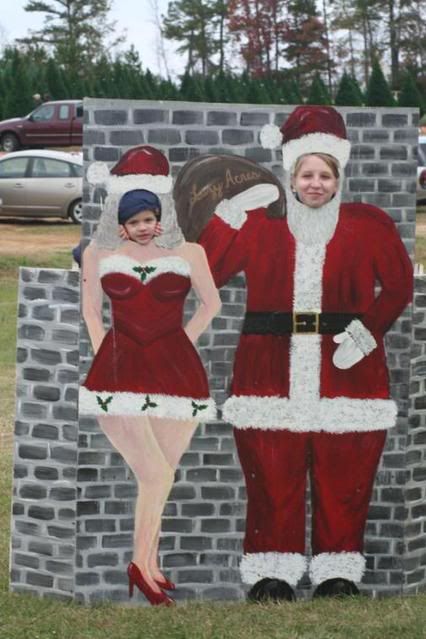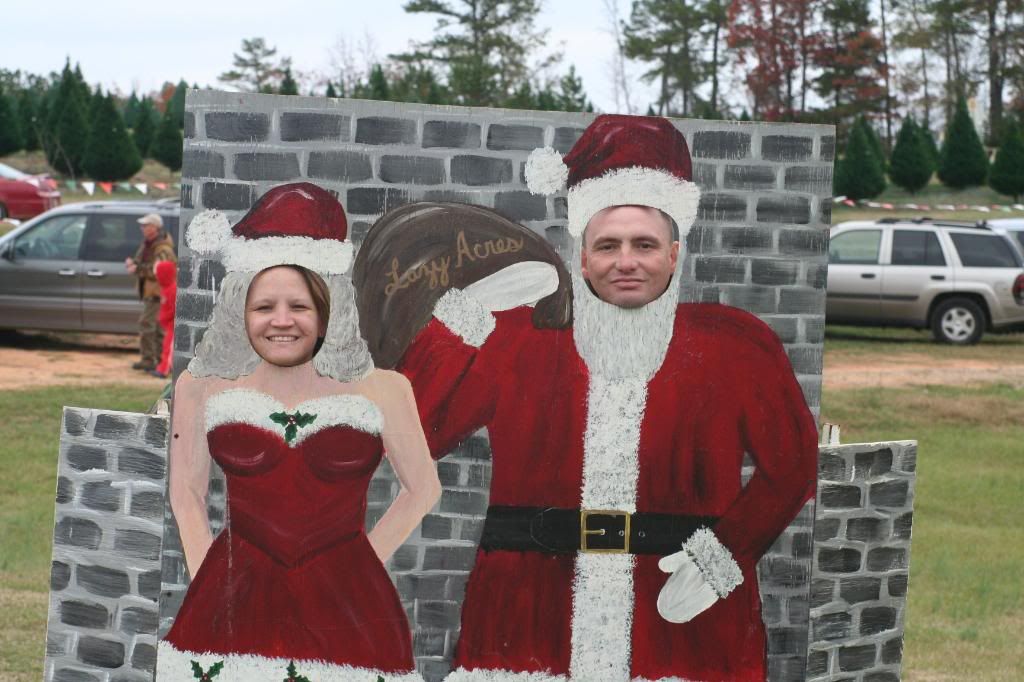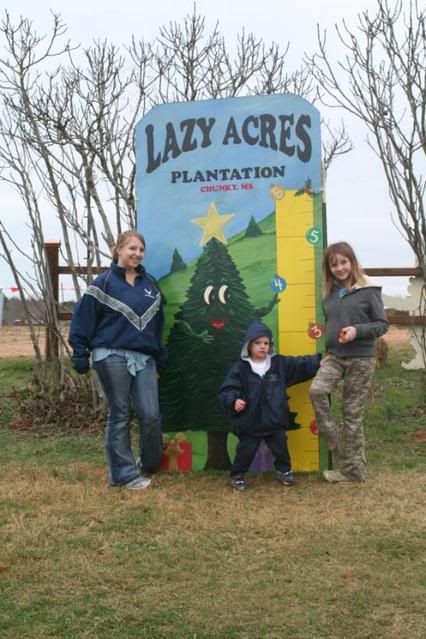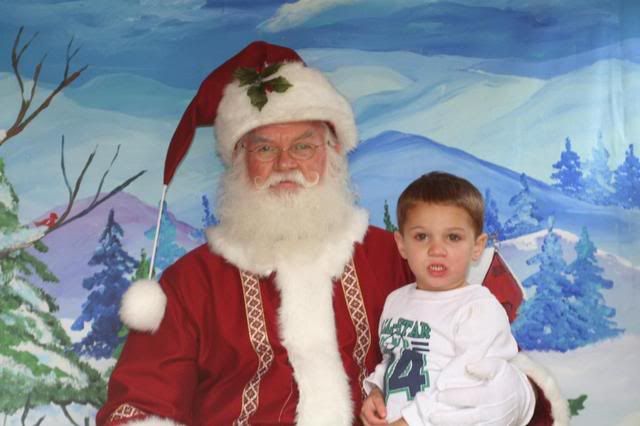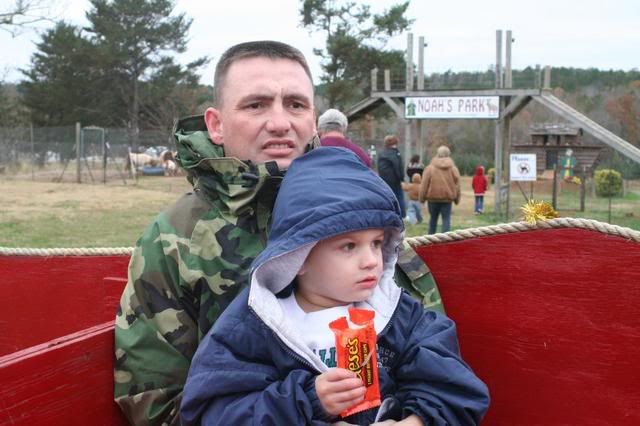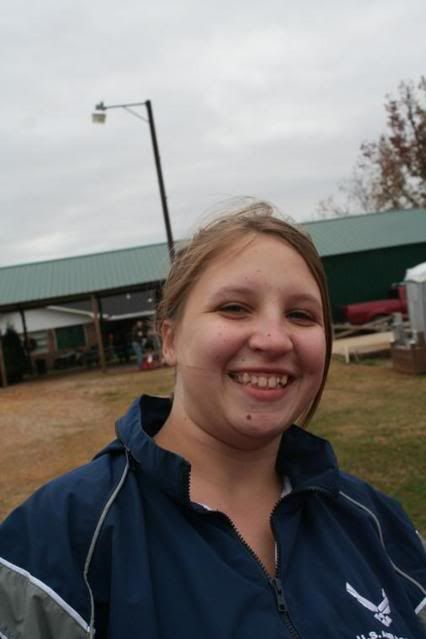 All of the pictures are
here
I have a story to share about CIL (cousin in law). D has recently gotten a divorce, and is now dating a 19 yo guy in the Army. Now D is my age, so 33/34 and dating this guy. Not a bad thing. However her 16 yo daughter is also dating a 19 yo Army kid. Today at lunch D said that she figures that J is her future Son-In-Law. I couldnt help myself, I had to comment on it. I told them that they didn't want to do it. They didn't want to marry a military man. You never have money, and they are always F*cking gone. Both D and C looked at me like I was crazy and didn't know what I am talking about. Um been married into the military for 12 years sweetie, thats what you call BTDT.
I am sure right now it looks like they have pleanty of money, because these guys are either basically living with D and C or living in the barraks and going to Newton to visit on the weekends (I am not sure where these two geniuses work). I remember those days, it seemed like that military paycheck was a great thing, because the only bills Jerry had when we first started dating was his truck and insurance.
I can not even imagine marrying the guy D is dating. Not sure what she is thinking, but maybe she is thinking with her whoha.
Right now I have just turned off the ASU/USC game. ASU never seems to be able to pull out a win if I am watching.
Guess I had better not even attempt to watch the ASU/U of A game next weekend, if I want ASU to win.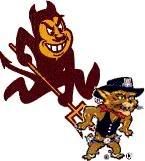 Also just thought i'd let you all know that the show Matt's band had on tuesday is online. all you have to do to see it is go to
www.liveatthegig.com
from there you will see a link to view performances. click there and then click on "carnal Bliss" that will be our show.
hope you enjoy.