What a day. It was a waste of a dress suit and heels thats for sure.
All of the schools here at the north end of the county require professional dress of teachers Monday to Thursday, and then on Fridays you can wear jeans with spirit tee's, if you have them.
So I dressed up today expecting the same thing. Nope, all of the teachers at the school that I was at today were in jeans. That would have been nice to know ahead of time, I felt like an idiot.
I am exhausted,
I keep forgetting how much work those little elementary kids can be. And I didnt get to go out to lunch with my friend from Lowes, which was disappointing.
Oh and has anyone seen my debit card? I remember having it on Saturday when I went to work, but I don't remember having it since then. Makes going to the grocery store really hard. I didn't even realize I didnt have it until I was checking out.
I am getting rid of my girls for the week starting Saturday. They were after me all summer to let them go spend time with MIL. I never got a chance to arrange it. Since they have next week off of school and we are going there for Turkey day anyway, I am going to take them up on Saturday after Kelsey's pancake breakfast/chorus concert. Jerry is going to meet us there. Then DJ and I will come home on Sunday. Tuesday I have to work at Lowes so after I get off we will drive up to MIL's stay the night, and then go to Jerry's graduation on Wednesday morning, then back up to MIL's for Turkey day. I will have to come home Thursday night because I have to work on Friday morning (gotta love retail), but Jerry and the kids will probably stay all (or most) of the weekend. It will be a lot of driving for me, but it will make the girls and MIL happy, and two less things for me to worry about next week when I do have to work.
I wonder if the christmas tree farm will be open on Wednesday? Must look that up, because that would be fun to do after Jerry's graduation.
The reason why I have this weekend off, is that I was originally scheduled to go to the race in Miami this weekend. But my friend that I was going to go with has been really sick, and our tickets fell through. As dissappointed as I am, I am ok with it, because I was worried about how I was going to get the money to pay for the gas to get there, and then food and what not while there. But it is all good, we are now planning on going to the 500 in Feb.
And then once we get to Georgia we will also check out the base trips up to the races at Hotlanta. I told my buddy that she can stay with us, and we can drive up from WR. Hopefully Jerry can work some of the races with the base.
Today DJ brought home lots of artwork from school. He told me "take pictures show Grandma and Papa" so I am sharing here too.
This one we did together after school, when I was trying to push off watching Shrek until Niki gets home.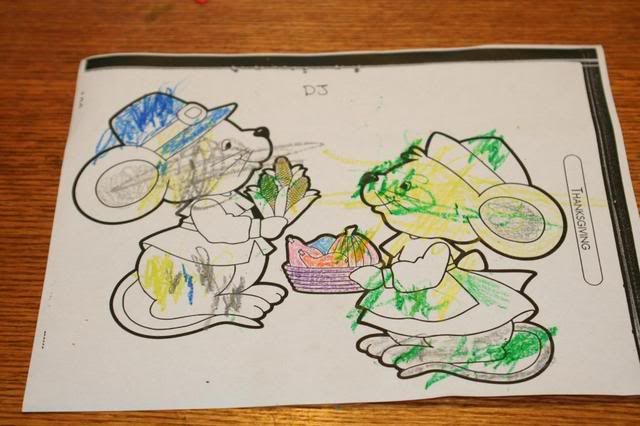 Thanksgiving card from DJ's class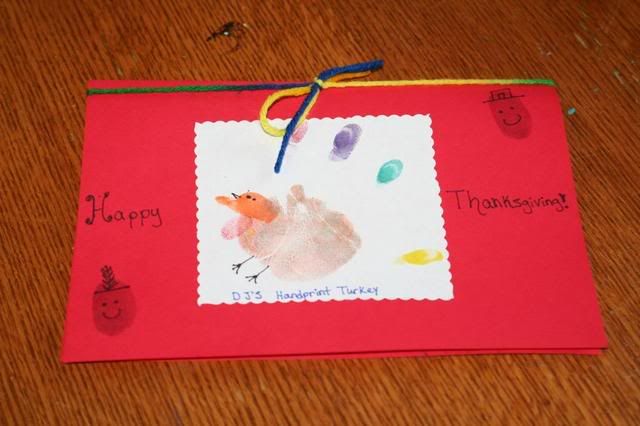 The inside of his card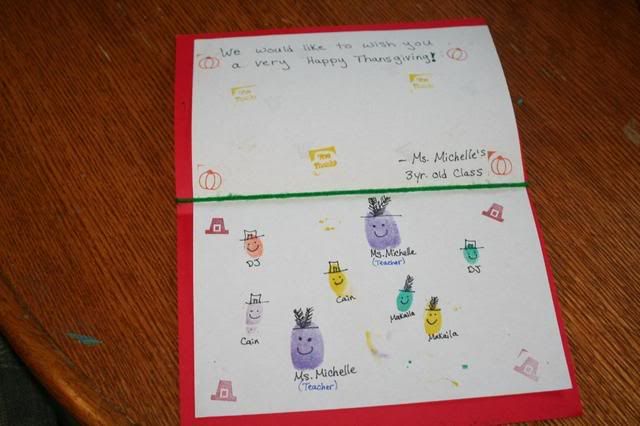 Pumpkin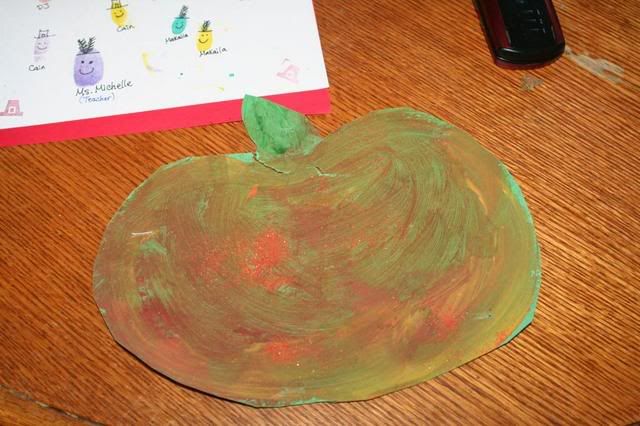 DJ's spider and elephant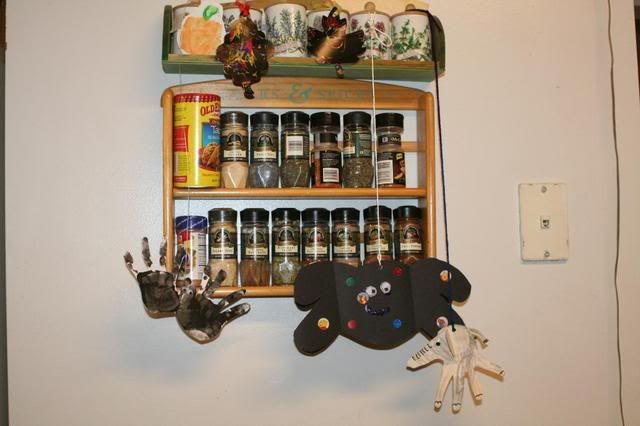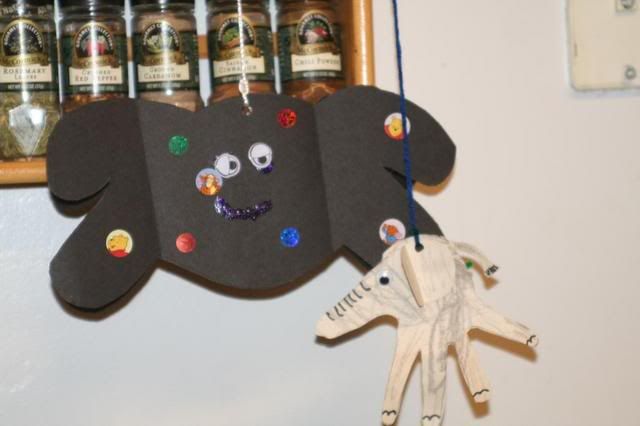 His leaves and pumpkin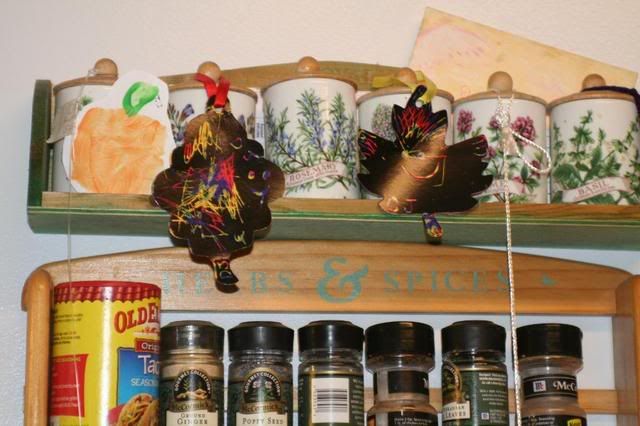 Also if anyone is in Crestview on Saturday morning, Kelsey's choir has a pancake breakfast and choir concert on Saturday morning at the high school from 7 until 10, and Kelsey's choir performs at 9. Which is why we are not going up to MIL's until later that day. Pancake breakfast tickets are $6.00 for adults, and $3.00 for kids.
PS Pat figured out the mystery fish today while I was at work. It is a SeaRobin. http://www.dnr.sc.gov/ccd/species/pages/searobin1.html He just caught a BIG one. LOL