Yawn.... What a long day!
I didn't have to work until 10:30, so DJ and I slept in a bit later today, which was nice. Of course part of the reason that DJ slept in was that he is coming down with something. :sigh: They said he ran a slight fever at school today. Not high enough to mean I had to get him, but high enough that they felt they needed to let me know when I picked him up. They also said he was extra sensative today and grumpy. Hopefully it is a non-issue.
When I got off work I went to Walmart for dinner things, and spent almost an hour in there. It was busy, and just gathering what we needed seemed to take a bit longer than I planned.
Then Natalie had her very first band concert tonight. It was so cute. The band instructor asked the band instructor at the high school to narrate a story of their band "lives" over the last two months.
For only practicing for 2 months, and knowing what Natalie started off like, they sound great. LOL
After the concert there were refreshments in the cafeteria, where Natalie and her buddies had a fab time goofing off. DJ enjoyed the ducky cupcake, and playing with the girls.
Needless to say if anything happened in the world today, I missed it. Well other than the fact that we are supposed to be down to 34 tonight. Brrrrrr...
Now without further ado pictures from the last week (ok so less than a week, just since Saturday).
But first a picture of the flowers that I bought a couple of weeks ago. I got a huge flower rack at work for $20. The flowers when new were worth over $300 (yes, I got lots, and gave quite a bit to neighbors and DJ's teachers). But this is a picture of the ones I put around the mail box.
DJ at Bass ProShops in Destin (the fish store, as DJ refers to it)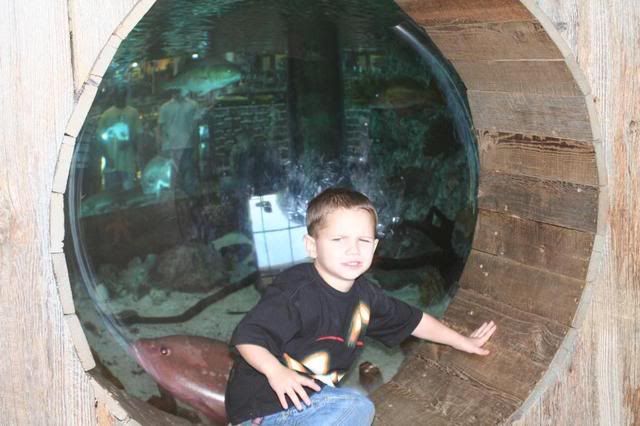 DJ's favorite BIG BOAT, from the Race Village of the Destin World Cup Off Shore boat races.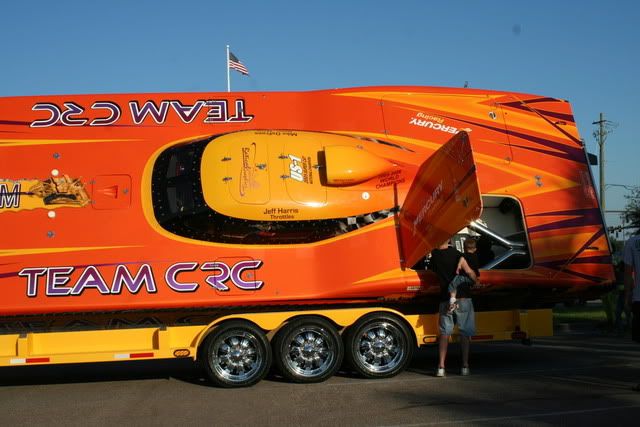 DJ's Teepee that they made today at school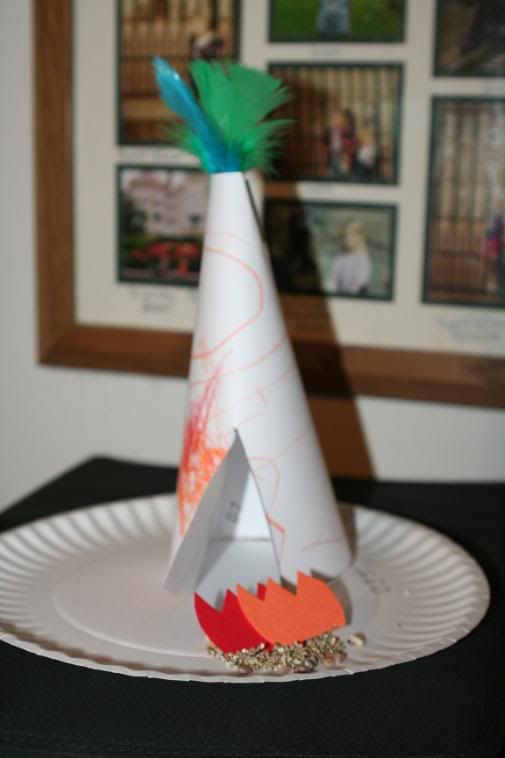 DJ's pumpkin patch from school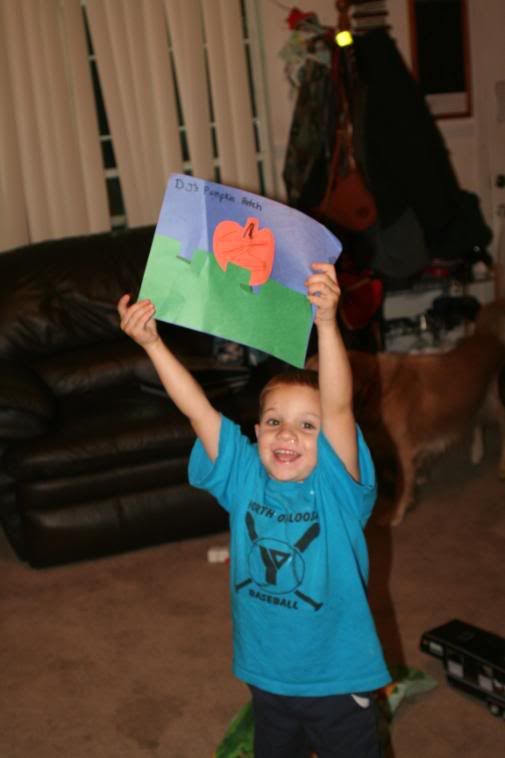 Natalie at her concert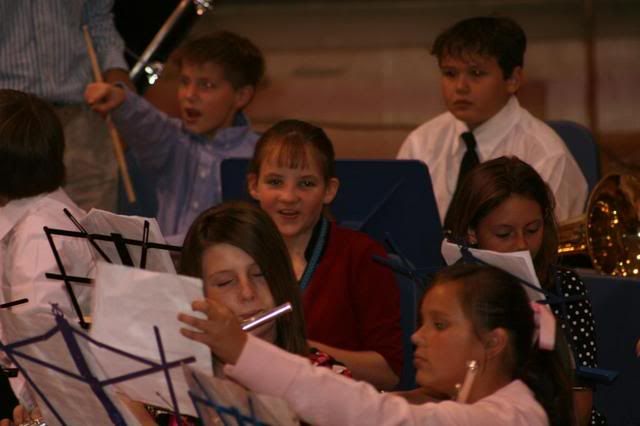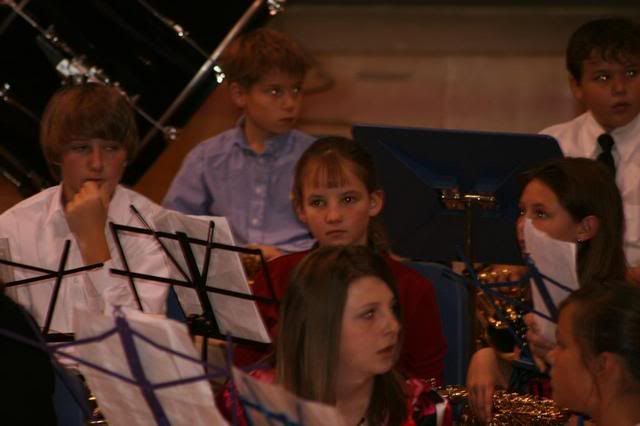 Natalie and her buddies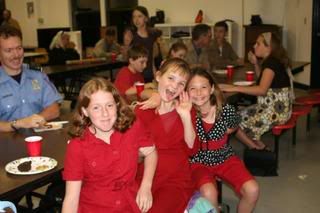 Natalie and DJ and Natalie's friend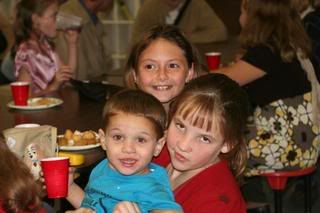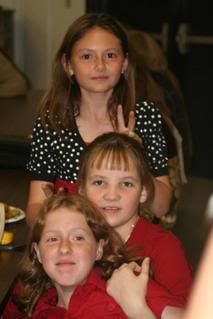 Ducky Cupcake