Tomorrow is the big day! Jerry FINALLY Graduates from Tech School. I shouldn't word it quite like that I guess. He is graduating right on time, from day one of his school he was to graduate tomorrow. It just seems like it has been such a long time coming.
Now the real fun begins. We have to find a house in Georgia, we have to get packed up and moved, we have to sort out what to do with the house here in Florida. I have to find a job. A whole new level of stress.
But we survived. I didn't shoot any of the children, we still have a roof over our heads, and we still are surviving. We are flat out broke, and Christmas is going to suck, because we have no money, but we will be back together as a family.
I am thankful this holiday for my family and my friends. I am thankful that Jerry made it through his school. And I am thankful for the chance to move on to the next chapter in our lives.
And I am sure that everyone that knows me is thankful that Jerry is done, because I am sure that they are tired of hearing me go on about how screwed up this process has been, and how the Air Force has just screwed us on it. ;)
Ok a couple of pictures:
These are the two crafts DJ has brought home this week. There is one more that is still at school, but the paint was still wet when I picked him up today.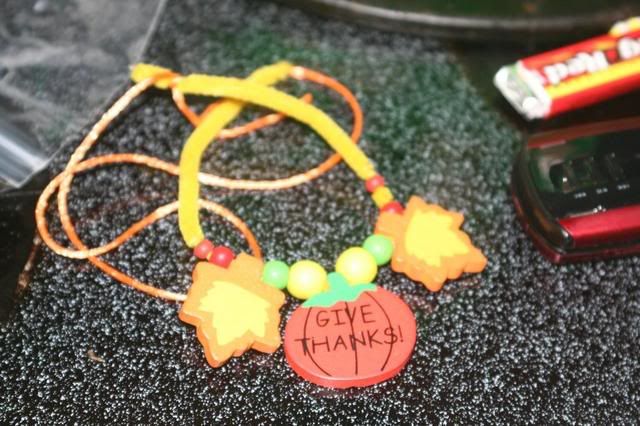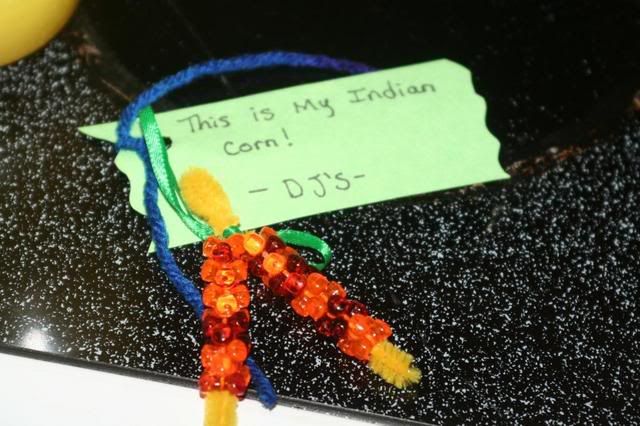 Then tonight this is how I found Roo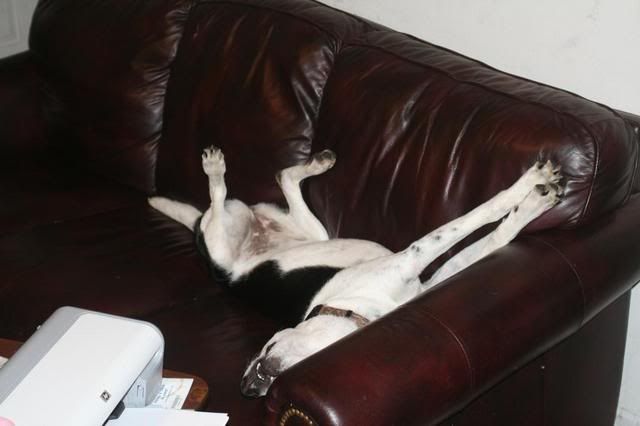 Then so not to leave the other fur balls out:
Stanley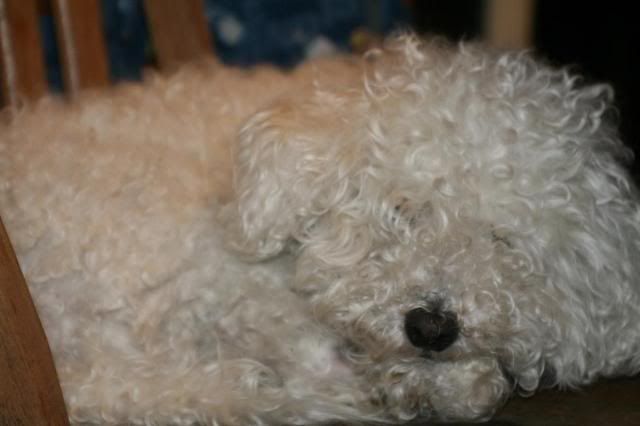 Tigger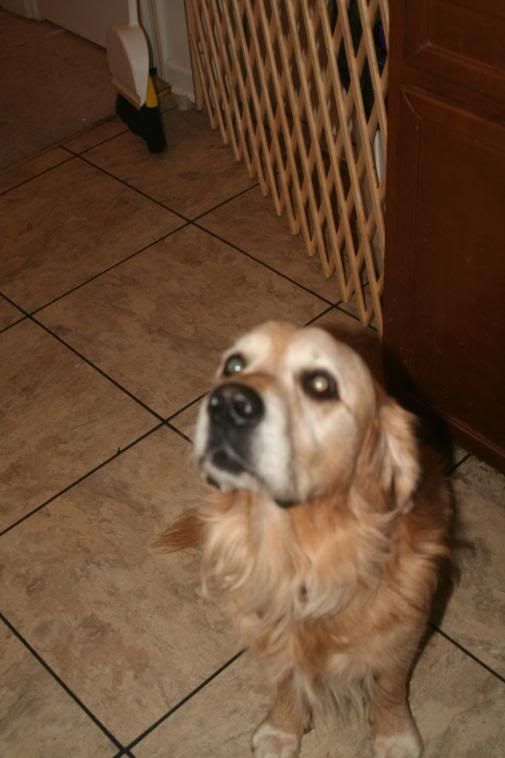 And Saggy impersonating Nanna from Peter Pan