Which means I am hoping to see: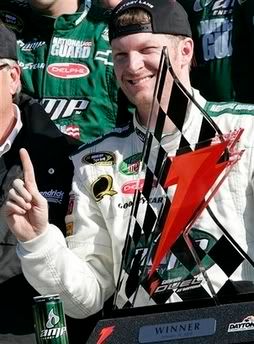 But with a different trophy... ;)
I have to say that the prerace show today was neat to watch. There were parts that made me tear up (I know, sap). And the command to start being given by all of the former winners that were present was pretty special too.
Ok off to get ready for work (I am still not sure that its worth me going in for 2 hours).