The job fair was crazy busy. All 30 something schools from the local district were represented, and I think I only manged to make it to 6 of them. Whats funny about that is that I got there at 9:05, and left at 12:20, and the fair was "from" 9-12.
There had to be over 600 teacher candidates there (and that is probably a low estimate), everything from teachers with more experience than I have (who are teaching for other districts and have a contract right now), to teachers that don't graduate until May. Each school did their own screening interview, which took anywhere between 15-30 minutes, not counting the wait time that you waited to be interviewed.
There are a couple of schools that need someone soon, as they have had a teacher have to leave recently. There are a couple of schools that know right now that they need an ESOL teacher for next year (my specialty). Then there are the schools that already know that they DO NOT have anything for next year, unless something strange happens. Sigh.
I made a point to stop in the ESOL directors "room" and got to talk directly to her. She told me (and I know everyone that stopped by) which schools were going to have ESOL positions for the fall, and then said to make sure that I stopped in those rooms. The last three of those I only had enough time to stop by and drop off my resume because it was 12, and the fair ended at 12. One of the schools that has an ESOL position though is the one that I am going to be long term subbing at, so hopefully that gives me an in there.
The bright side is that I stopped by and talked with the principal at the school where I am scheduled to do a long term sub at the end of the month, like he asked me to, and he asked if I would be interested in doing a different long term sub position that starts as early as this coming week. I told him heck yes, (ok not quite like that), but explained that my background check was not back yet. He assured me that that was fine, because he could put a rush on that if need be.
So there is that.
Other than that Jerry and I went grocery shopping today and got enough groceries to last us for at least 2 weeks. We went online and looked at the weekly ad and then went to Win-Dixie because they had the best deals on what we will use. Lots of BOGO deals on stuff we use, so it was worth the little bit of an extra drive to get there. (Its over by Lowes) We saved $57 by using our rewards card.
When we got home from shopping, I had to run in the house, grab my laptop on the fly and start tutoring right away. I had volunteered to teach today for 4 hours, and got scheduled for all 4, with the last hour (the 2 pm one) being added at 1pm. Good thing I thought ooo I had better check to see that they didn't add that 2 pm session and called home to have Kelsey look at my email.
Check out the next Stetson model: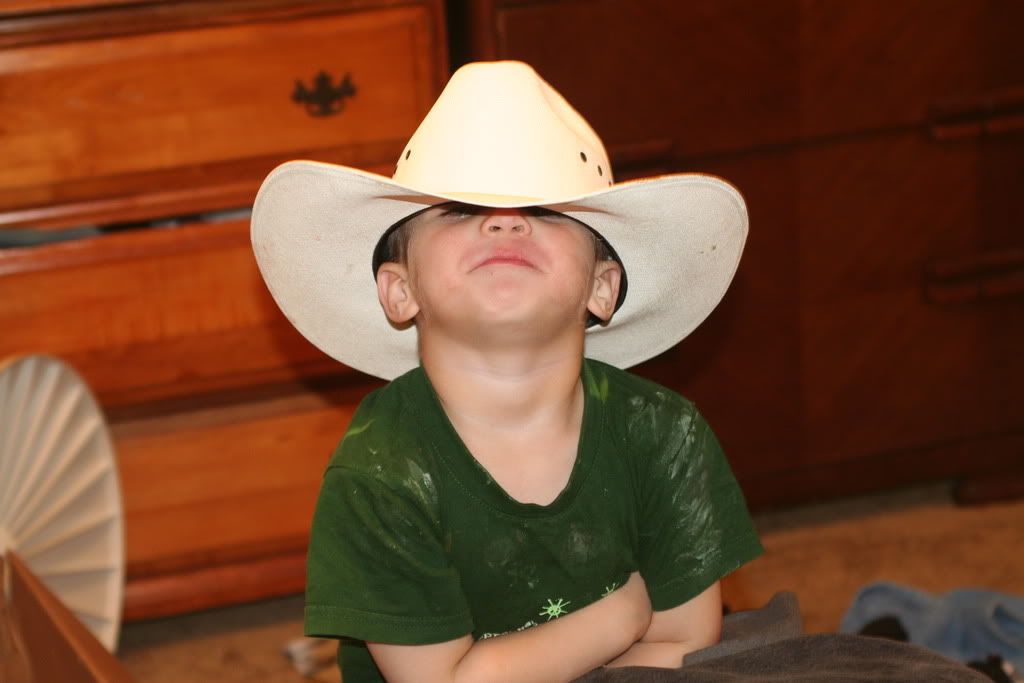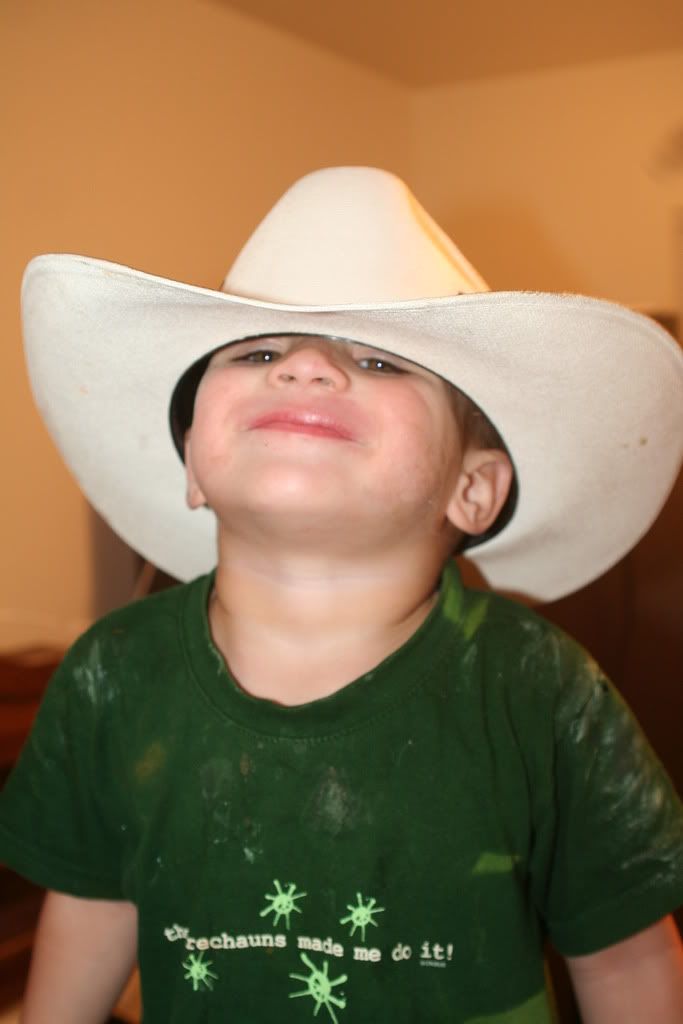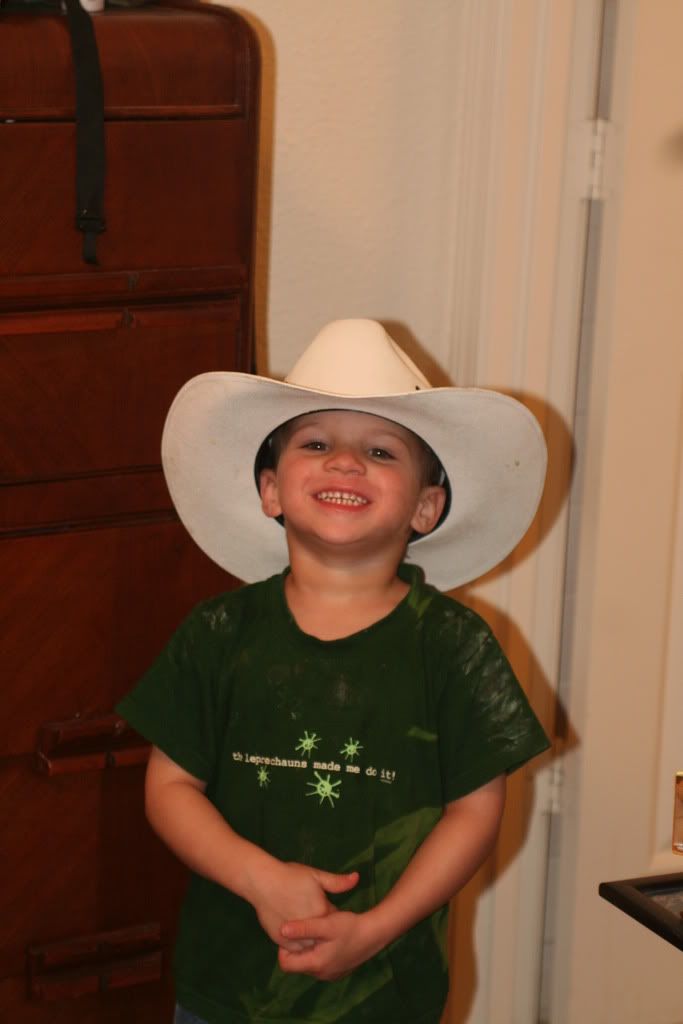 If you haven't been by
Confessions of a CF Husband
to read the story that has touched me yet, do so. There is a cute picture of Nathan doing Kangaroo care with Gwyneth from Thursday (I think), but there is a picture of him with their pug as puppy for perspective.
When I think of this family I remember friends who lost their lives too young due to accidents, who's families made the decision (or they themselves had made the decision when they got their licenses) to be organ donors, and it makes me smile to remember the gift of life that they gave, when they lost theirs. I remember at a memorial service for a young friend when I was 18, the pastor that spoke, spoke of not feeling sad for him, because he lived on in the lives that he saved by his death. The pastor said that this didn't only refer to Jesus in this case but also to Colin, and those words soothed so many of us, that were devastated by the loss of our friend. As I read Tricia's journey towards her transplant (and
Alice's
since, hers) I remember Colin and Matthew, and I think of the recipient's of their organs and how they are alive because of their deaths. That makes my heart smile, I still miss my friends, but it is ok.